Drawing inspiration from Booth's rallying cry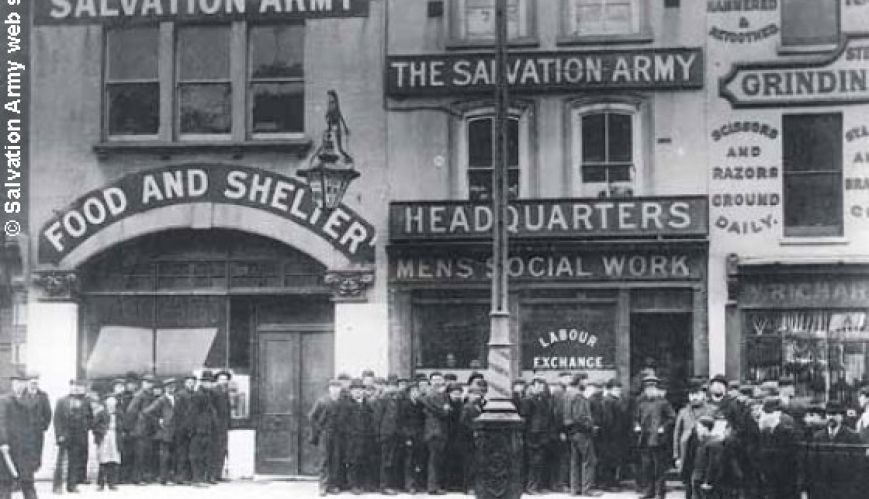 Drawing inspiration from Booth's rallying cry
30 May 2017
A remarkable article appeared in the Sydney Morning Herald and The Age at Easter.
It was written by Ross Gittins, the highly respected veteran economics editor of the Herald and economic columnist for The Age, and was remarkable for the candour with which he revealed that much of his thinking these days, at least in the political and economic spheres, is influenced by the Christian values he was taught as a child.
That he was allowed to so candidly express these views in an era in which the Christian foundations on which Western society has been built are increasingly mocked, with the media regularly leading the charge, was striking.
Gittins' Easter article was inspired by those readers of his regular column in these newspapers, who, as he put it, "want to consign me to a party-political pigeonhole. 'He's only saying that because he's Liberal/Labor/Green/Callithumpian.'" His response to those accusations was to write: "I have a lot of strong views, and I hope it isn't hard to detect an internal consistency in them, but they're not driven by loyalty to any party ... If you must pigeonhole me, I don't mind you saying this: 'He's only saying that because he grew up in the Salvos – and hasn't managed to shake it all off.'"
Gittins, as he revealed, was raised in The Salvation Army. So, it's no surprise that the towering figure of William Booth has left an indelible mark on him. Having established with his readers his Christian upbringing, Gittins continues: "The more unimpressed I've become with party politics and economic orthodoxy, the more I've fallen back on the values I imbibed as a youth, reading about the Salvos' daring, disreputable and sometimes law-breaking exploits in their early days."
He then quotes a famous Booth sermon, in which the founder of The Salvation Army, pleading the case of the poor and destitute, thunders: "Brought it all on themselves, you say? Perhaps so. But that does not excuse our assisting them ... But what shall we do? Content ourselves by singing a hymn? Offering a prayer? Or giving a little good advice? No! Ten thousand times no! We will pity them, feed them, reclaim them, employ them. Perhaps we shall fail with many. Quite likely. But our business is to help them all the same. And that in the most practical, economical and Christlike manner."
Like Gittins, may we also be inspired by those daring and at times disreputable exploits that epitomised the early days of The Salvation Army.