Embracing truth that leads to freedom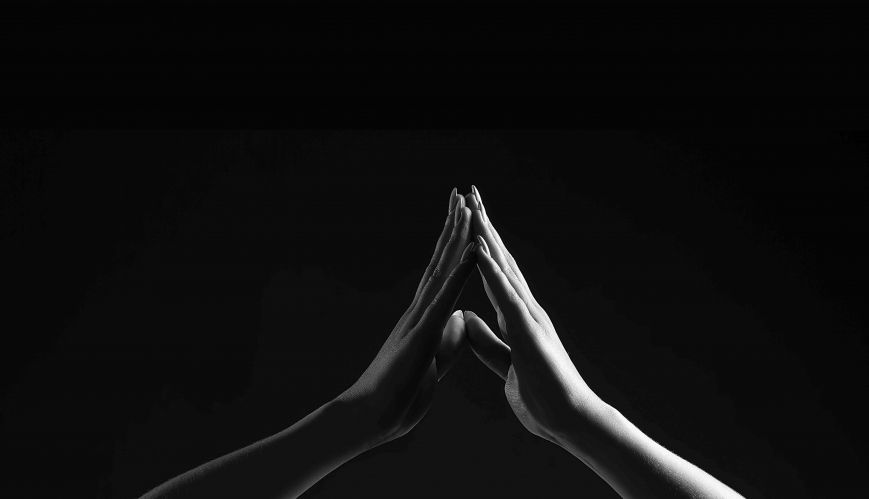 Embracing truth that leads to freedom
22 September 2020
As image-bearers of our Creator, we are deeply connected to each other. Photo: Ricardo Gomez Angel on Unsplash
By Deon Oliver
The racial unrest in the United States and around the world has taken me back to my high school years as a coloured South African. They were the brutal and climactic years of the apartheid era. Many died in the 'struggle', we protested in rallies and sang songs to galvanise us in our resolve to hold on for a while longer until the apartheid regime was dismantled.
Racial prejudice occurs when a person develops an unreasonable and negative stereotype about members of another racial or ethnic group. Racism involves an assumption of the inferiority of other ethnic groups and the unfair treatment of them based on that assumed inferiority.
John 8:31-32 is a familiar Bible verse. Jesus says to his followers, "If you hold to my teaching, you are really my disciples. Then you will know the truth and the truth will set you free." A modern translation gives it fresh meaning: "When you continue to embrace all that I teach, you prove that you are my true followers. For, if you embrace the truth, it will release more freedom into your lives" (The Passion Translation).
Global events this year have forced us to reconsider historical injustices and accept that the myth of race and racial hierarchy is a socially constructed lie, where people in power define another group with arbitrary characteristics. Centuries-long resistance to these labels has, since 2013, been renamed with the controversial phrase 'black lives matter'. While rational minds would quickly and rightly respond that 'all lives matter', the global unrest and protests indicate that all lives won't matter until black lives do.
Moment of truth
In 1995, I was given the opportunity to attend a summer camp in the United States, in Minneapolis. Less than a year later, God opened the door for my emigration to the US. Meeting my Aussie wife in Canada was another gift of God's abundant favour on my life. My 15 years living and flourishing in the US showed me that liberty and justice for all was more than a recited ideal, but a core belief worth fighting for, because we believe that, as image-bearers of our Creator, we are deeply connected to each other.
All lives do matter to God. We are all equally made in the image of God, but experience in this broken world tells me we are not treated equally by the systems and structures around us that disproportionately disadvantage people of colour.
A key factor that contributed to South Africa's ability to heal and move forward was in the truth-telling – as painful and uncomfortable as it was. The government established the Truth and Reconciliation Commission in 1995 to help heal the country, bring about a reconciliation of its people and uncover the truth about human rights violations.
In their book, Radical Reconciliation, Allan Boesak and Curtiss DeYoung write, "Reconciliation can be understood as exchanging places with 'the other,' overcoming alienation through identification, solidarity, restoring relationships ... and a rich togetherness that is both spiritual and political."
Once we truly see what is trapping us and keeping us from freedom, we should see the need to let it go. True liberation is letting go of our false selves; letting go of our cultural biases and letting go of our fear of loss. Freedom is letting go of our need to control and manipulate God and others.
John's gospel speaks with authenticity and intimate knowledge about Jesus, the Messiah. It is this Jesus who is the answer to the ills around the world and in Australia today. Tragically, we are witnessing the result of centuries of unresolved racial violence; centuries of pain resurfacing in our collective body and heaven weeps and the earth groans. May we learn from our shared history.
Our territorial leaders, Commissioners Janine and Robert Donaldson, have reminded us that "we are called to bring light to the disparity we see today". These disparities are a result of the prolonged injustices of colonisation – dispossession, exploitation and violence that started at first contact. They are structural and all-pervasive.

The truth regarding Australia's First Nations people stares us in the face today, according to the Australian Government's recent Closing the Gap report, which considers their life expectancy, unemployment, homelessness, youth incarceration and suicide. The findings provide evidence of generational trauma (see graphic).
As a new Australian citizen, I long for us all, as followers of Jesus Christ, to develop our capacity to engage more constructively in matters of race and reconciliation. If we don't know our history, if we cannot trace the past into the present, then we cannot explain current conditions in ways that are transformative.
Just as the racial problems in the US are not a black problem to fix, so is the story of Indigenous disenfranchisement part of our shared history in Australia. It requires all of us to thoughtfully reflect and take active steps to live out the commission to not only 'love the Lord my God' but also to 'love my neighbour as myself'.
In 2 Corinthians 5:18, Paul tells us that God has given to the Church the ministry of reconciliation. He calls us "Christ's ambassadors" to share the message of reconciliation. In Christ, we were reconciled to God and now we have the call to witness to those who are not yet reconciled to God through the Cross.
It's not a pleasant or comfortable topic. But we cannot recite our vision statement, "Wherever there is hardship or injustice ..." and then be selective about what matters of justice we want to address. Jesus calls us to address all injustices experienced by the whosoever.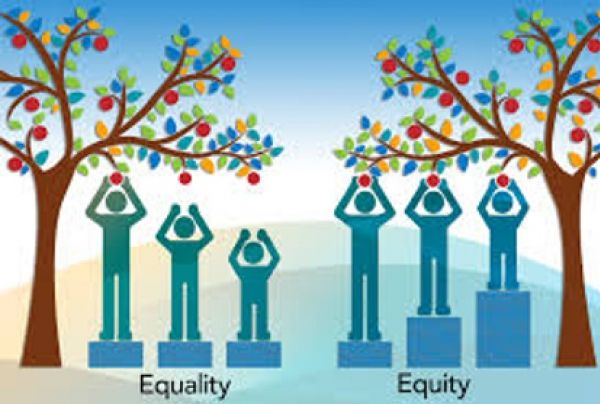 These are acts of truth and reconciliation worth considering:
Equity not equality. We want more than equality, or something different. It's equity and others ensuring they see through an equity lens – youth equity lens, disability equity lens, racial equity lens; a racial equity lens like that depicted in the graphic (see right).
Embrace the truth-telling happening around the world. It needs to be true in Australia, too. The Salvation Army, as part of its National Reconciliation Action Plan, ran yarning circles and invited everyone to be part of non-threatening, judgment-free authentic listening and sharing.
Be part of the solution. Build a bridge with someone different than you. Have a meal, a coffee, a chat with someone from a different culture and ethnicity. Let's continue the conversation and continue to reflect deeply on how we can respect our rights and the rights of others involved in our interactions. Let's build rapport, let's ask open questions. And may through our questions seek to develop our understanding and not just to show interest.
Righteously protest unrighteousness with truth, love, grace and clarity. The Salvation Army has put its collective hand up to say it will live, love and fight alongside others and speak up against injustice. As a result of having the renewed mind of Romans 12:2, we speak up. Instead of inaction and avoidance, we speak up, because our silence actually speaks volumes.
These are challenging times. Let us learn from our experiences so that we don't have to repeat them. God is at work in the world and we must partner with what he is doing.
I cannot help but reflect on the protests I was involved in during the apartheid era in South Africa. I cannot help but wonder if anything would have changed if we did not protest. But then I am reminded of the example of Jesus who stood on the side of the marginalised ... and I remember that I'm in good company.
Major Deon Oliver is the Officer Personnel Secretary in the Queensland Division.