Future is assured when it's in God's hands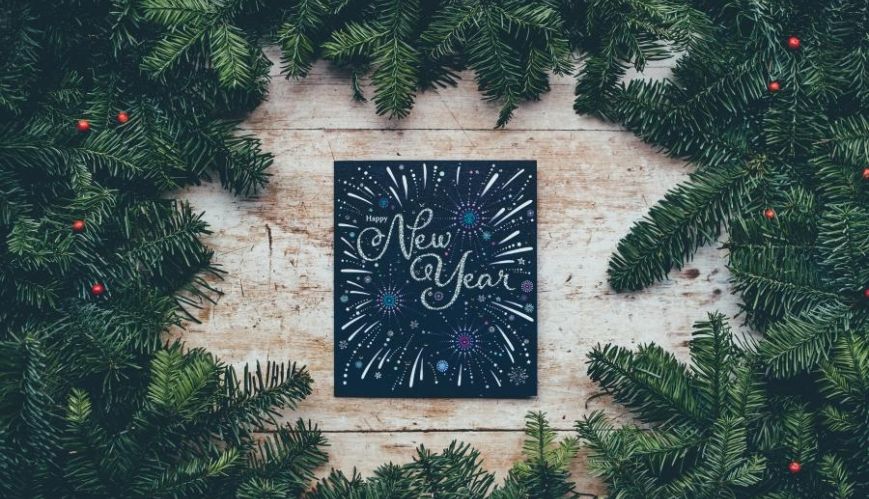 Future is assured when it's in God's hands
1 January 2020
Photo: Annie Spratt
By Scott Simpson
Recently my wife and I were discussing when it is appropriate to start decorating the house for Christmas. It was she, actually, who brought up the subject.
You see, she still struggles with how early in December (in some cases it's November) Christmas decorations begin appearing in and on homes in Australia. And then how quickly after Christmas Day they are packed away.
Being from Scotland, she is accustomed to – in households at least – the Christmas tree and other decorations not being put up until about a week before the big day, and then remaining in place well into the new year. Her theory is that, in Australia, Boxing Day signals the summer holiday exodus and Christmas is quickly forgotten. Therefore, in order to 'maximise' the festive season, we start our celebrations – and our decorations – much earlier.
In northern Europe, however, Christmas and New Year are seen as one continuous celebration to help bring some cheer to what is usually a long, cold winter. In fact, for many people in Scotland, New Year celebrations are considered a bigger event than Christmas. So popular is Hogmanay in Edinburgh that you enter a draw to be allocated a ticket for entry into the city centre on New Year's Eve. As the clock strikes midnight on 31 December, hundreds of thousands of people in the city – and hundreds of millions more around the world – launch into their annual rendition of 'Auld Lang Syne', which might be loosely translated as "for [the sake of] old times". So when we sing the song, what we are actually saying is, "We'll drink a cup of kindness for the sake of old times."
While there is tremendous value in drawing upon 'old times' (and biblically we are reminded numerous times of the importance of it), I'm the type of person who prefers to look to the future. Certainly the apostle Paul held a similar view, declaring, in a well-known passage of the Bible, that "... But one thing I do: Forgetting what is behind and straining toward what is ahead, I press on toward the goal to win the prize for which God has called me heavenward in Christ Jesus" (Philippians 3:13-14).
How do you view the coming year? Whether we like it or not, time hurls us forward and the new year stretches before us like a blank canvas.
"Commit to the Lord whatever you do and he will establish your plans" (Proverbs 16:3).
Scott Simpson is the Assistant Editor-in-Chief.