Live, laugh, play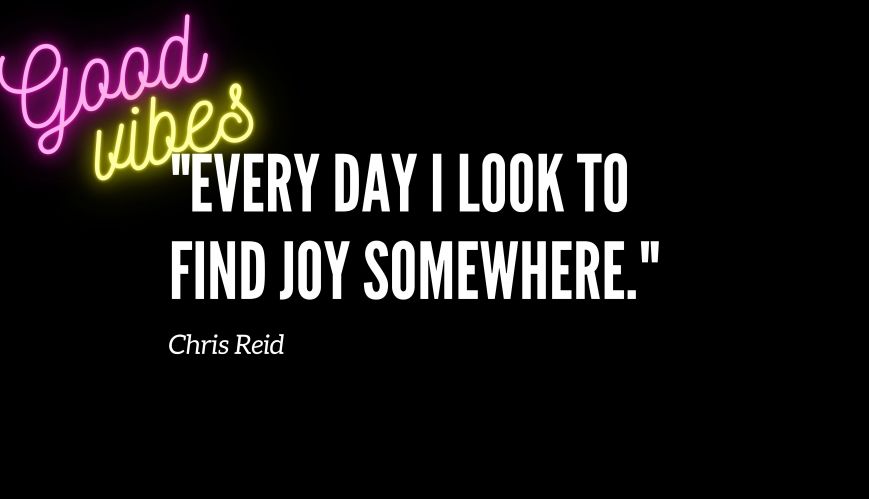 Live, laugh, play
4 January 2021
Chris Reid urges us to find joy in life, regardless of circumstances.
By Chris Reid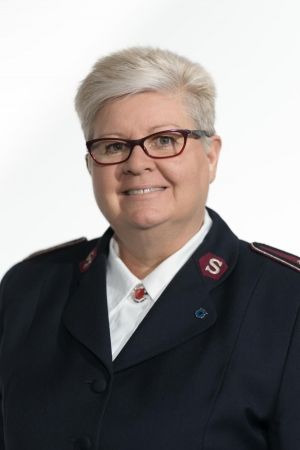 Let's be honest, if you were to choose a year to forget, 2020 would be top of the list. Across our nation, people had to change the way they do life. Across the Salvos, the way we worship God and run our services has had to change. These changes have been, and are difficult, but while circumstances impact our lives, they do not determine how we live. The choice is always ours.
I am determined to enjoy life no matter what. Every day I look to find joy somewhere and to have a good laugh.
Laughter is a powerful antidote to stress, pain and conflict. Nothing works faster, or more dependably, to bring your mind and body back into balance, than a good laugh. Humour lightens your burdens, inspires hope, connects you to others and keeps you grounded, focused and alert.
With so much power to heal and renew, the ability to laugh easily and frequently is a tremendous resource for surmounting problems, enhancing your relationships and supporting both physical and emotional health.
Here are a few of the many benefits of a good laugh:
Relaxes the whole body. A good, hearty laugh relieves physical tension and stress, leaving your muscles relaxed for up to 45 minutes.
Boosts the immune system. Laughter decreases stress hormones and increases immune cells and infection-fighting antibodies, thus improving your resistance to disease.
Triggers the release of endorphins, the body's natural feel-good chemicals. Protects the heart.
Dissolves distressing emotions. You can't feel anxious, angry, or sad when you're laughing.
Humour shifts perspective, allowing you to see situations in a less threatening light.
Humour and playful communication strengthen our relationships by triggering positive feelings and fostering emotional connection. When we laugh with one another, a positive bond is created. This bond acts as a strong buffer against stress, disagreement and disappointment.
There are many ways to help us see the lighter side of life. How often do you do the following?
Laugh at yourself or share an embarrassing moment.
Attempt to laugh at situations rather than bemoan them.
Surround yourself with reminders to lighten up. Frame photos of yourself and your family or friends having fun.
Keep things in perspective. Many things in life are beyond your control – particularly the behaviour of other people.
Pay attention to children and emulate them. They are the experts on playing, taking life lightly and laughing.
Humour takes you to a higher place where you can view the world from a more relaxed, positive, creative, joyful and balanced perspective. As laughter, humour and play become an integrated part of your life, your creativity will flourish and new discoveries for having fun with friends, co-workers, acquaintances and loved ones will occur to you daily.
I am not trying to downplay the challenges around me, but I choose to focus on God who is always good, always faithful. I live believing that my worth and my hope are secure in him.
In the worries and busyness of life, we can often lose sight of God. He is always present and often it's in those difficult times when we do our greatest learning. The Bible gives us some great reminders, including the verses below from Philippians chapter 4.
Verses 4-9: The author of this book, the Apostle Paul, experienced great trauma in his life. He writes from a prison cell, encouraging his readers to "rejoice". God is always good, even when life is not. Sadly, too many of us base our happiness on what is happening around us.
Verses 11-13 of this chapter encourage us to trust in a God who can do the impossible – a good reason to rejoice.
We all carry negative life messages that continually play over in our minds and have the potential to cause extensive damage. Our past, and its impact, does not determine who we are today. As hard as it can sometimes be, it's our choice to find joy in life.
Share life with positive and fun-loving people with whom you can have a good laugh. Find people who have time to listen to you and spur you on. It's so easy to get sucked into negativity and lose our joy.
Philippians chapter 4, verse 7 talks about having God's peace in all circumstances. The Apostle Paul could rejoice because he knew that, no matter what the situation, God was walking with him. He looked to find God, even in the chaos, and he found peace. Peace brings joy, joy turns to laughter, laughter turns to fun, fun invigorates life and we begin to experience life as God intended it to be – life in all its fullness.
Joyful people are the ones who laugh, play, work, sing and even dance – all to the glory of God!
That's the person I want to be known as.
Lieut-Colonel Chris Reid is Personnel Secretary for The Salvation Army Australia.