Living with spiritual courage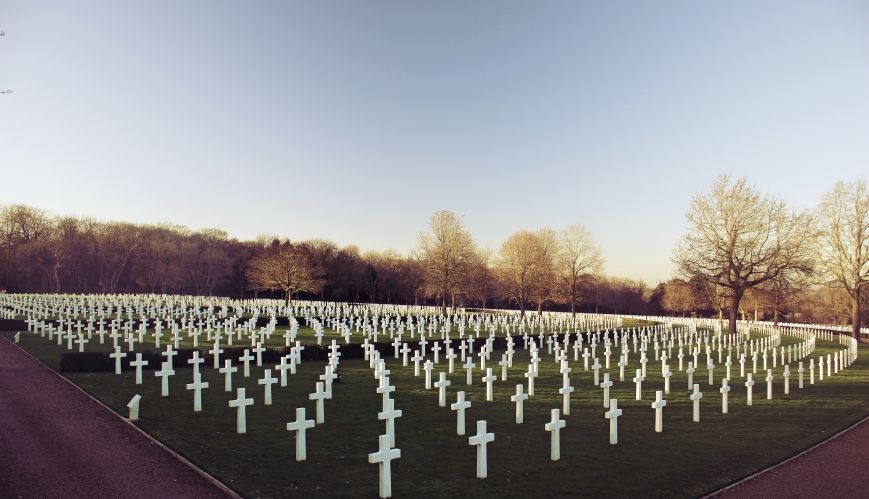 Living with spiritual courage
18 May 2016
I've always admired courage; physical courage to be sure, but also spiritual courage. I visited Anzac Cove last year and I tried to imagine those young men landing at the beach, pressing forward into great danger. Physical courage. I walked up to Lone Pine and tried to read as many names as I could, just to honour their sacrifice.
I wonder what made them do it, these boys – and in the main they were boys – who died at Gallipoli. It wasn't just adventure. Perhaps that's why they'd signed up. But I doubt there was any sense of "fun" once they'd arrived on the steep slopes above the Dardanelles. Perhaps they pushed forward again and again out of loyalty, mateship. "My mate died doing his job yesterday, who am I not to follow his example." Whatever the reason, I'm proud of them.
However, I don't have much time for any notion of the adventure of war. There is no romance in violence and death. To paraphrase former US president Jimmy Carter: "War may be a necessary evil, but it is an evil all the same." But even in the midst of awful situations, by the grace of God, service and sacrifice give rise to courageous acts that can only be admired.
And that's why I despise the acts of violence perpetrated recently in Istanbul, Brussels, and Lahore. These acts are courage-less. And unlike the brave and naïve boys at Gallipoli, I cannot imagine these terrorists. Their actions are so inconceivable that they are thoroughly alien to me. At first glance a suicide mission might seem like an act of bravery. After all, the terrorists are going to their own deaths. But if taking one's own life as a means of killing unknown innocents and the defenceless is bravery, it's a version of bravery so distorted by sin that it is something else entirely.
To be honest, it seems to me that the world has in some way gone mad. And we in Australia are not immune. The ever-present mobile phone means we are too often seeing images of brawls, coward punches, and assaults. There is too often violence in homes and communities. But here we must not make the mistake of thinking that sin wins! You see, perhaps we will never need to face up to a terrorist with physical courage, put our bodies on the line. But we can live with spiritual courage as people of conviction. Determined to take a stand, not against people but for the kingdom; determined and resolved to live righteously, peacefully, and joyfully (Romans 14:17). "Evil shall perish and righteousness shall reign," wrote former Salvation Army world leader General Albert Orsborn in 1914, and I believe him.
And if we believe that, we must live courageously. We must live determined to resist selfishness, self-pride, self-obsession, and all those "self" words that are such a foothold for sin. To welcome the stranger, protect the vulnerable, guard the innocent, and nurture hope in every situation. And perhaps that's where courage is most needed. Ordinary Christians like you and me need the courage to believe that God is still on his throne; that God will set things right; the courage to believe that "though the wrong seems oft so strong, God is the ruler yet" (Song Book of The Salvation Army, song 66).
Whatever else the book of Revelation is about, its pastoral purpose was to assure persecuted Christians that when God fights the devil, God wins. The book of Revelation reassured bewildered and questioning Jesus followers that in spite of the pervasive and powerful signs and symbols of a mighty Roman Empire, the real battle was the Lord's. That over and above all the evidence of their eyes was a spiritual truth that God himself would set things right. That is, in spite of the evidence that can sometimes overwhelm us, Almighty God is in control and the Kingdom comes.
And we need to be brave enough to live as heralds of the coming Kingdom. So that in word and deed we proclaim a greater truth, that love and justice, which is love expressed, will win. We must live as people of joy and hope. I think we make the world a better place when we do so.
Major Grant Sandercock-Brown is Corps Officer at Parramatta.