Donaldsons' monthly message: May 2020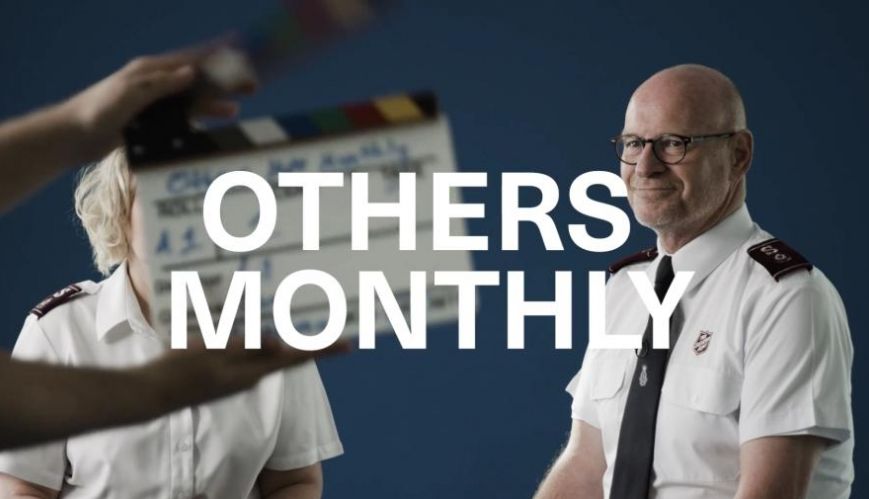 Donaldsons' monthly message: May 2020
1 May 2020
Our Australia Territory leaders are urging Salvos to make the digital doorknock a huge success.
By Commissioners Janine and Robert Donaldson
Attention all Salvos ... we need your help!
Levels of hardship in Australia have increased. Demand for assistance has increased. Cost of delivery has increased. Income has decreased. Therefore, this year's Red Shield Appeal is more critical than ever to our care of people.
For the first time in our history, due to the increased risk related to COVID-19, the Red Shield Appeal will not include the iconic doorknock and other traditional face-to-face fundraising activities. We can't do what we have always done. It is time to capture all the creativity we have experienced since COVID-19 began and apply it to the Red Shield Appeal.
Increasing numbers of Australians are becoming vulnerable and marginalised. People who have never turned to the Salvos for help are seeking our support. As you know, to help us support so many in the community, The Salvation Army relies on our key fundraising campaign – the Red Shield Appeal. The funds raised through this appeal support more than 237,000 marginalised and disadvantaged people across Australia, providing care and support more than 1.2 million times every year.
For the past 50 years, we have engaged with the Community Doorknock campaign, and this has been the key element to our Red Shield Appeal, which usually takes place in May. Last year, 80 per cent of the funds raised during this period went back to the local community to fund local initiatives through the appeal. These funds support our essential services, addressing issues such as homelessness, family and domestic violence, financial hardship, disaster and emergency relief, addiction and community support.
We seek your active support for the Red Shield Appeal, especially in the following two ways:
During this demanding and challenging time, we remain humbled and grateful for the way officers, employees, Salvationists and volunteers are adapting and evolving our services, and delivering mission with empathy and creativity.
We know this is not an easy journey and we do not know when it will change, but we have the utmost confidence in your ability to meet these challenges and to continue to walk alongside those who are vulnerable and experiencing hardship.
Thanks for your dedication and enthusiasm for this year's Red Shield Appeal. God bless you.
Commissioners Janine and Robert Donaldson are leaders of the Australia Territory.