Peace in the pandemic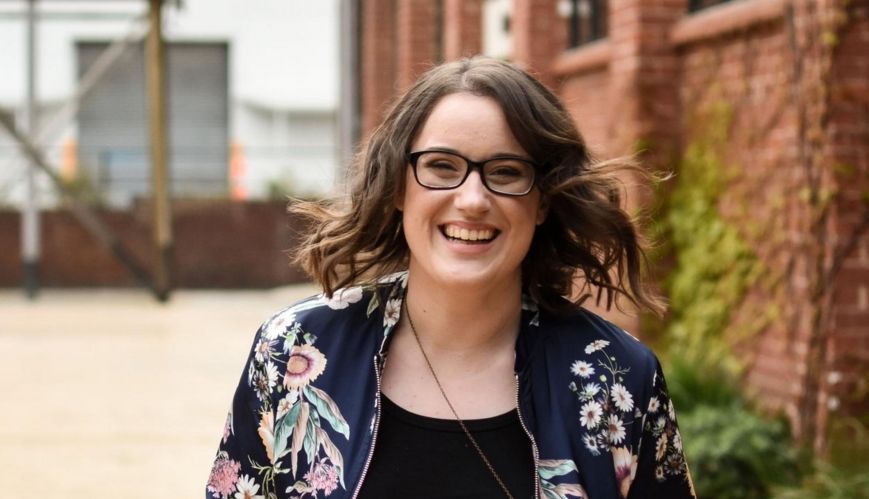 Peace in the pandemic
26 August 2020
Jessica Morris writes on how to find strength and assurance in the middle of uncertainty and fear.
By Jessica Morris
As someone who lives with chronic anxiety, 2020 has been an unprecedented year. Not only am I experiencing constant worries about the world, my life and others, but I am seeing this mirrored in the people around me.
Given my anxiety, it's always a challenge to centre myself and find peace. In the past, I would often look to friends and family for reassurance – a reminder that even though I feel like my world is falling apart, it is actually still spinning; that we have hope.
And we do have hope – after all, the sun still rises every morning. But now that the world is in a constant state of uncertainty, I've realised that it is harder for everyone to tap into hope and peace. And often, the people I look to for assurance need that same support from me.
So where do I go for peace?
In a year of bushfires, a pandemic, job instability and more, the one unchanging thing in my life is God. And I know that, because in the middle of chaos, he has been my peace.
God was there when I spoke to survivors of the Victorian bushfires early one morning in January and had to write their story. God was there when my friend told me he had been diagnosed with COVID-19. God was there when Melbourne entered lockdown for a second time and the curve spiked again, leaving my loved ones at high risk. God was there when my family unexpectedly grew by one [a foster child] in the middle of the pandemic. And God was with me when I went back to counselling last week and cried, because I couldn't make sense of any of this.
Accepting God's peace doesn't mean I'm not afraid. Like many of us, I have no idea what the future looks like. And most of the time I feel like I'm clinging on to hope second by second. Survival is a victory in 2020, and I will celebrate every moment we show up with kindness, compassion and grace.
But in the midst of this survival, I believe we have a certainty that conquers even the biggest of fears and uncertainties – that hope is bigger than illness, job instability, transition and mental health issues. It is bigger than tragedy and isolation and even chronic anxiety.
My hope is in God's promise, that he will do more than just help me to survive – he will give me new strength, so I can thrive.
In the Bible, God promises us this in the book of Isaiah chapter 40, verses 29-31: "He [God] gives strength to the weary and increases the power of the weak.
Even youths grow tired and weary, and young men stumble and fall; but those who hope in the Lord will renew their strength" (NIV).
It's wild to think those words were written thousands of years ago, before we even knew what 2020 would bring. But here and now, I've never needed that assurance from God more.
We will make it through today, and tomorrow. We will work together to see this pandemic lift, and we will make sure that no one gets left behind. And God will give us the strength to do this, one day, one step, one breath at a time.
And that is where I find a peace greater than all fear.
This article first appeared in Salvos Magazine: salvosmagazine.org.au
Jessica Morris is a staff writer for Others magazine