Putting change into perspective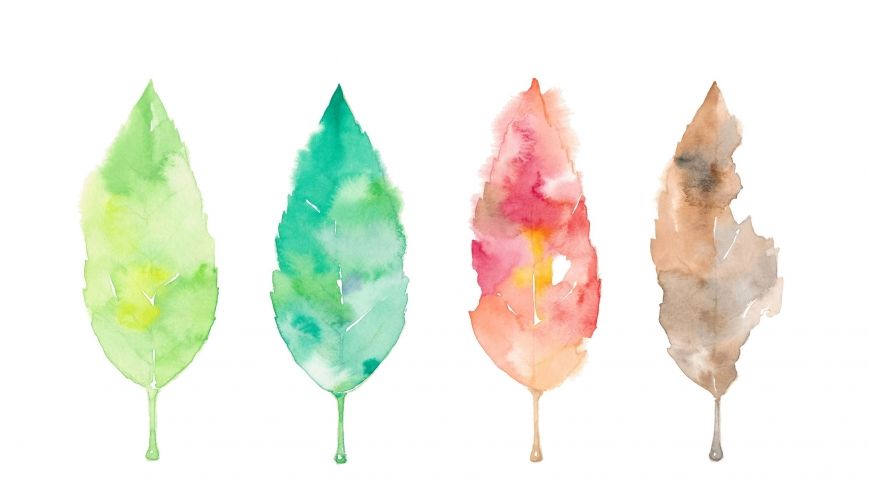 Putting change into perspective
31 January 2022
Change is as inevitable as the seasons.
by Jo-anne Brown
In a world full of uncertainty, with hopes that things will 'go back to normal', and a growing realisation that there isn't much we can truly rely on, there are some things of which we can be absolutely certain. One certainty (other than the age-old inevitability of death and taxes!) is that we will face change. Change is inevitable, sometimes scary, often uncomfortable, and we're frequently reluctant to embrace it.
As a new school year begins, many children and teenagers face uncertainty and change – things will be different. Many adults may be moving into new employment, facing unemployment, or other changing circumstances. Some of us may be realising what we had hoped would happen this year has not yet happened – and doesn't look like happening anytime soon.
In an ever-changing world, realising that things don't always turn out the way we would like, how do we prepare ourselves for that and move calmly through it, holding on to a sense of wellbeing?
Firstly, EXPECT CHANGE! Change is as inevitable as the seasons. The cycles of the earth, moon, and tides have been telling us that for millennia. Yet, even within the cycles of change, there is a certain consistency, a rhythm, a reassuring ebb and flow. When we know that, it can help us to meet changing circumstances with flexibility. Change will happen, whether we want it to or are prepared for it or not. It helps to remember that change is ongoing, that no season is final.
HOLD LIGHTLY to a preferred way of doing things and needing to have everything work out the way we want. When we are too firmly attached to things going our own way, our own attitudes, even our own sense of importance, it becomes much harder to move with flexibility when circumstances change.
I once visited a coastal town after a cyclone had hit. Many trees were smashed, some shredded into matchsticks. Yet some trees were simply out of shape – they were the ones that were able to bend in the strong winds and remain rooted. The trees that could not bend were snapped into pieces or uprooted. This reminds me to bend in storms rather than hold myself too rigidly. If I can move with the wild winds when they come, instead of resisting what is happening, I may be pushed around a bit but not broken.
REMEMBER and CELEBRATE all the ways we have successfully navigated change in our lives. From the moment of our birth (perhaps the most significant and tumultuous change we will ever encounter!), we have been successfully navigating change: from milk to solid foods, from crawling to walking, from babbling to articulate speech, and so on.
By the time we get to school, we have successfully learnt and grown from many significantly changing circumstances. This is cause for celebration! We have done well! Each new year, each new developmental stage, has given us endless opportunities to deal with change and grow more and more into who we are meant to be.
LEARN from the times we haven't done this well. Along the way, there have inevitably been changes we haven't faced calmly or dealt with as well as we might have. Times when we may have panicked, made wrong choices or behaved badly.
Perhaps through such times, we learn most – we learn about ourselves, our fragility and default patterns, our own need to defend or protect our ego, to avoid difficulties, and so on. When we become aware of these patterns, we can choose how to respond to change the next time we face it, remembering all the times we have dealt well with change.
We can choose to notice patterns and decide whether we want to continue living according to those patterns – or choose another way.
EMBRACE change with CURIOSITY and CREATIVITY. Change usually brings some discomfort, especially when it's a change we haven't chosen or aren't looking forward to.
Sometimes, when I look at small children, I see a sense of wide-eyed wonder in them. Their first glimpse of snow, the ocean, or the first time a puppy licks their face – yes, there may be some hesitation, but also a sense of delight and curiosity that welcomes what is new. What would it be like to face change with a sense of wonder and the curiosity to find delight in what's new?
I have moved house many times, and it always brings a range of emotions and uncertainties. During it all, I have always asked one question: "I wonder what I will see when I look out of my new kitchen window?" This sense of wondering, of curiosity, has frequently enabled me to look hopefully at situations that could otherwise be daunting.
I look forward to new views and perspectives, even when I feel anxious about other things. There is some creativity needed for this, an ability to look outside the box, choose another perspective, and welcome with delight something new – even when it is not what we expect!
In all the changes you can expect in 2022, may you stand firm, bend when you need to, remember previous positive experiences, and find something new to awaken wonder and curiosity.
Jo-anne Brown is a retired Salvos officer in Queensland.