Sharing the Gospel with confidence comes down to one thing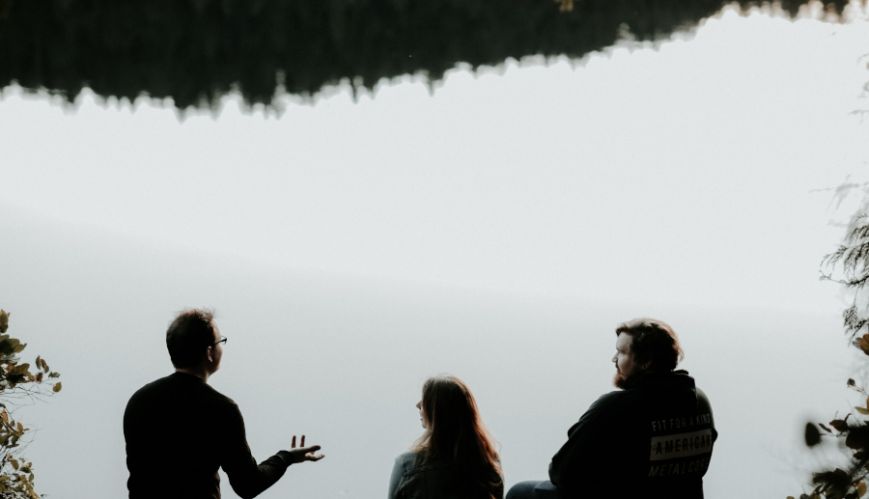 Sharing the Gospel with confidence comes down to one thing
27 November 2019
Photo:Priscilla Du Preez
By Laurie Robertson
"For I am not the least bit embarrassed about the Gospel. I won't shy away from it, because it is God's power to save every person who believes: first the Jew, and then the non-Jew. You see, in the Good News, God's restorative justice is revealed. And as we will see, it begins with and ends in faith. As the Scripture declares, 'By faith the just will obtain life'" (Romans 1:16-17) The Voice).
From the opening words of the above Bible passage I am confronted. "I am not the least bit embarrassed about the Gospel. I won't shy away from it ..." Other translations say, "For I am not ashamed", "I refuse to be ashamed", "It's news I am most proud to proclaim".
These hugely strong, passionate, full-ofcommitment words from the apostle Paul drive deep into my heart and mind and expose me for who I am. Disappointingly, I have to admit – to confess –that there have been times when my actions show that in those situations I am embarrassed by the Gospel. I am ashamed of it. I am not proud of it.
I have shied away from presenting it – from presenting Jesus Christ. I have been more comfortable in only talking about the weather or sport.
As I look back, I can see that opportunities have been lost to share this Good News of Jesus – the Gospel. But all is not lost for me or you.
Romans 1:16-17 directly targets our relationship with Jesus, challenges us to action and shows that Jesus is God's power to save and restore every one of us.
Throughout my 40 years of Salvation  Army officership I have found that, by far, the majority of the people who make up our movement and mission have the best intentions to consistently present Jesus Christ to the world.
So why don't we always put our intentions into action? My deduction is that the strength of our personal relationship with Jesus is the determining factor as to whether the intention becomes action.
It is essential that each of us, moment by moment, day by day, week by week, month by month and year by year, engage in ongoing two-way communication with Jesus.
Whenever we get out of sync with Jesus we inadvertently or deliberately become ashamed, embarrassed, or not proud of him and his life-giving message. When we stay connected, we shine in sharing his Gospel.
And we will all share and shine differently because of our unique mix of personality, gifts, skills, abilities and life situations. Being authentic, caring, wanting the best for others and building genuine, uplifting relationships are all at the heart of Gospel.
Lieut-Colonel Laurie Robertson is Editor-in-Chief.