Time's up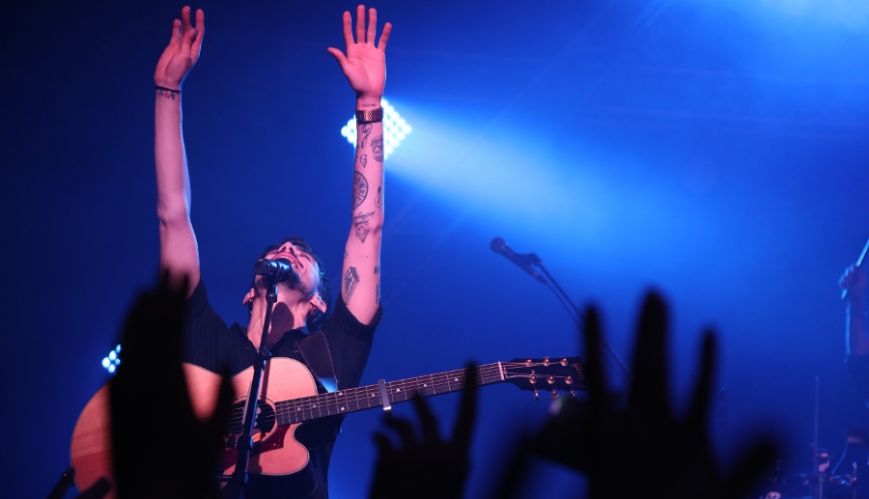 Time's up
20 June 2018
I have seen Justin Timberlake not once, but twice, in concert.
True story: I was in London and I saw JT in a shop. I tried to mob him, but he got away in his blacked-out SUV before I could push through his bodyguards. What I'm saying is, I am a committed pop music fan, sometimes to the point of being kind of uncool about it.
But there's something disturbing about pop music I've always had to ignore: the highly sexualised lyrics and the soft-porn music videos. Female artists who are consistently depicted as sexual playthings, while the men get to be fully clothed in baggy street wear. Many of the songs are obsessively about lust and sex.
Take the two biggest songs of last year: We love Ed Sheeran, but his huge hit Shape of You was about his tribute to a woman's body. Then there was Despacito, which seems to sum up the music industry's attitude to relationships and sex. The Spanish lyrics are an evocative description of a sexual encounter. The men in the video get to wear ripped jeans, chains and plaid shirts, while the women literally gyrate against them in their bikinis. This sexual dynamic is so ingrained in pop music that we barely question it.
But last year, as the #metoo movement gained momentum, this power imbalance became more obvious and more uncomfortable. As you know, #metoo was sparked by sexual abuse allegations against movie mogul Harvey Weinstein.
Behind the beautiful façade of Hollywood, ugly stories of harassment began to emerge. Women around the world found their voices, too, telling their own stories. Then in January this year, Hollywood celebrities began the Time's Up program, building a legal defence fund to fight abuse and harassment. During the glitzy awards season, celebs wore black, white roses and Time's Up pins to show their solidarity with the movement.
They did the same at the Grammy's, the music industry's premiere awards night. There were the white roses and the pins. Singer Janelle Monae gave a stirring speech, and Kesha gave a powerful performance of her comeback hit, Praying. This was her moment, after years of fighting to be freed of her producer who she claims sexually abused her. Now she was literally being embraced by a powerhouse of female co-stars.
But, suddenly, something felt very wrong. Moments before, I had been watching those Despacito boys grinding on their bikini-clad dancers. Ed had been singing his song, "I'm in love with your body ...". Then there was one of my faves, Bruno Mars, singing Finesse. I suddenly couldn't help wondering, "Why is he wearing a big baggy T-shirt and trackies, while his rapper Carli B is literally wearing a bikini top?"
Why are less than 10 per cent of Grammy nominees women, even though the likes of Taylor Swift, Rhianna, Lady Gaga and Pink are propping up the industry? It's telling that Shape of You won the Grammy, even though Ed was nominated with four female artists. In that moment, a spotlight shone on the hypocrisy of the industry. Pop music claims to support equality, while diminishing the women within its own ranks. 
As a pop music fan, I play a part in this hypocrisy too.
I am a follower of Jesus and, as such, I believe that men and women are equal. I believe we are called to mutual respect and love. Each of us is a unique creation of God, and viewing anyone – male or female – as purely an object for sexual pleasure dishonours them as a multifaceted human being. And it dishonours God as our creator. Not only that, but it diminishes me.
How often have I subconsciously started to feel disgust at my own, very normal body after watching someone like Katy Perry in a music video? These are not depictions of what normal, healthy women look like.
What I let into my life does have an influence on the way I think and behave. And if God really rules my life, he also needs to rule my playlist. So I've decided I can no longer listen to lyrics that turn women into objects, and men into predators. I can't participate in the music industry's depiction of either men or women as objects of sexual pleasure.
This doesn't mean I have to listen to Hillsong 24/7. The world has an abundance of talent – from our corps worship team, to musicians in every genre. Even pop music can surprise us, with stars like Adele and Sam Smith who refuse to fit the mould.
We just need to make conscious choices that are positive and life-giving. I have to value myself as a woman, and to honour God as my creator.
I'm sorry, JT, but we're over. It's time to break up with pop music. 
Ingrid Barratt is the editor of War Cry (New Zealand, Fiji and Tonga Territory) in which this article first appeared.