Why don't Salvos read?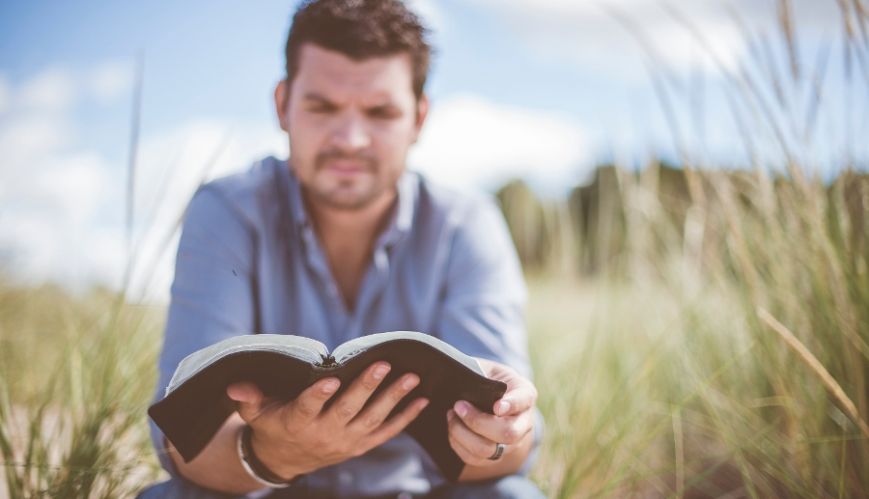 Why don't Salvos read?
16 August 2017
In 1945, the children's Book Council of Australia was created. One of its first initiatives was to launch a national Book Week to help promote reading and also to encourage those who wrote and illustrated children's books.
The theme of that first Book Week was "United through books" and, 72 years later, this year's Book Week is held from 19–26 August under the banner "Escape to everywhere". The week now includes book awards and special events at libraries and primary schools.
While reading habits have changed in the past decade – with the introduction of eBooks and digital audio books that can be downloaded onto computers and smart devices such as iPods and iPads – the fact is that books (in whatever format) are as popular as ever.
The Salvation Army has a book publishing history that stretches all the way back to its founders. Every year the Army, worldwide, releases around 150 books, some of which are authored and published here in Australia. We also have both in-store and online access to thousands of Christian books, Koorong being the most dominant Australian retailer of Christian literature.
So that being the case: why don't Salvos read? When I was involved in Army editorial and literary work, I would converse with Army editors and publishers all around the world and all said the same thing: we're a church denomination that doesn't read.
Now, clearly, there are exceptions to that and there are many Salvationists who are keen readers of Christian literature, but on the whole, we're not that way inclined.
Salvationists tend to prefer being busy – we are conditioned to believe there is always something to do if we are to be true soldiers of the Army and of God.
One of the most famous stories of the early Army was the sleepless night William Booth spent after discovering that homeless people were sleeping under London Bridge, and his demanding of his son, Bramwell, the next morning, to "Do something!" to address the need.
It seems that ever since, Salvationists have been imploring each other to "do something". We especially regard highly those officers who are busy, who initiate programs, who activate others, who work seemingly non-stop.
One of the effects of this activism is that we don't have a high regard for activities perceived as being inactive, such as extended prayer, silent retreats or reading.
It seems an intrinsic part of Salvo DNA is to "do something", anything, just do something!
Sadly, our reluctance to read seems to even extend to the Bible.
In the 2016 National Church Life Survey results for my territory (Australia Southern), in the category "Factors that most hold attenders back in helping this corps to grow", the highest scoring answer was the one that included "I don't know enough about the Bible".
More than one in three (38 per cent) of Salvo survey responders across the territory made this confession.
So, what's the best way to get to know your Bible better? Yep, read it.
Sure, attending a Bible study, listening to sermons, asking questions and listening to podcasts all help us learn about the Bible, but before you get to them, just read it.
A meme I saw recently said, "Reading: it's how people install new software into their brains".
How do you install new Christian "software" into your brain? Does it only happen each Sunday as the corps officer delivers a 20-minute sermon? Does it happen once a week or fortnight when you attend small group and listen to what everyone else says? Maybe you listen to Christian radio and catch the occasional one-minute "Thought for the day".
Here's a challenge for you: go to your corps officer this week and ask for something to read. Your question might be, "Do you know a good Christian book I can read?", or it might be, "What translation of the Bible should I read?", or it may even be, "What book of the Bible should I read to learn something new about God?".
You've made it through this whole article. You know, there are six whole books in the Bible shorter than this article. In less time than you took to read this article you could have read a book of the Bible. Off you go. Happy reading.
Captain Mal Davies is Corps Officer at South Barwon Corps in Geelong, Victoria and is a former national editor-in-chief.