Northern Exposure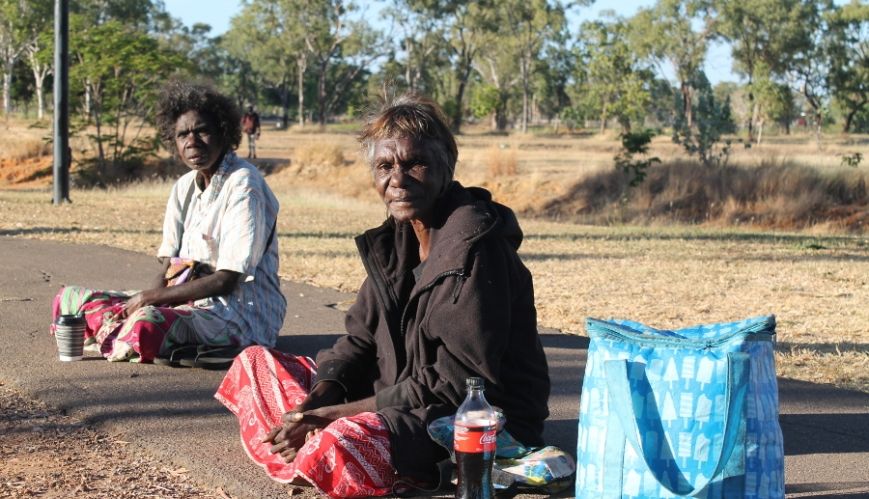 Northern Exposure
15 September 2017
For many Australians, the Northern Territory is a remote and almost mysterious land, famed for its outback desert landscapes, Uluru (Ayers Rock), unique wildlife and rich Indigenous culture.
Older generations will remember Christmas Eve 1974, when the territory's capital, Darwin, was devastated by Cyclone Tracy.
The Salvation Army is active in the Northern Territory with four corps, from Darwin to Alice Springs. Targeted and developing social programs also reach out to the homeless, addicted, abused and lonely, with many focusing on the needs of Aboriginal and Torres Strait Islander peoples and other marginalised groups.
In nature and intent, the ministries of The Salvation Army in the Northern Territory reflect the Army's values in operation around the world. Their geographic, cultural, social and historical context, though, is unique, as are the people who live and serve in this diverse and isolated Australian federal territory. 
"Up here, it feels like you're not in Australia," is a comment often heard from first-time visitors to the Northern Territory. Or, "I came for two weeks and 20 years later, I'm still here."
Such is the distinctive culture of Australia's Top End and its compelling attraction to many who come to visit, to work or to find a new life. "It's often hard for people to understand what it's like here," says Captain Richard Parker, Northern Territory Regional Officer for The Salvation Army (picture right with wife Katie).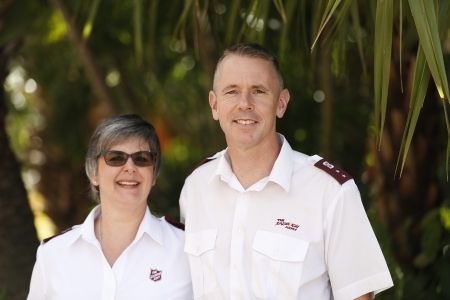 "Towns and communities are small, the overall pace of life is slower, and we constantly see people and hear languages from all over the world – including many different Indigenous languages.
"As an Army, we have closer and more relaxed relationships with the government, but fewer resources to work with. The cost of living is extremely high. Affordable and public housing is in short supply.
"It can also be extremely confronting to see the scale and nature of the Indigenous issues faced throughout the territory. Homelessness, for example, is rampant with so many 'long-grassers' [the local term for people who sleep rough in parks, urban bushland, and beach areas].
These are not just 'traditional' rough sleepers, but those who come to Darwin from outlying Indigenous communities for a number of different reasons and have nowhere safe to stay."
Captain Katie Parker, who serves in three roles – Regional Director of Women's Ministries, Regional Secretary for Mission, and Regional Secretary for Officer Personnel – adds that the huge distances between corps and centres, as well as from other Australian capital cities (Darwin is geographically closer to Bali in Indonesia than Sydney), is also a challenge in bringing people together and helping them to feel part of something bigger.
"Within this, though, because places are smaller, there is more opportunity for mission and for The Salvation Army to be involved," she says. "There are so many things happening here. I see people in our services being treated with dignity and having hope restored. There is, however, huge potential to do more – it's working out what would align best within our mission and vision to make the biggest difference in people's lives."
Tent-making models
Richard made a recent visit to Tenant Creek, a remote town 1000km south of Darwin, and returned certain that The Salvation Army needed to have a presence there.
"It's a challenging place," he says. "We are looking to see what we could do, alongside the other agencies who are already there. "We are considering a tent-making model there because it certainly can't be a traditional appointment or plant. Much is already being done, but there are still gaps in the services and work to do." 
Just outside Darwin, in one of the fastest growing areas in Australia, the Palmerston Corps is also looking at a non-traditional future to keep it viable. "The congregation is small but committed," says Richard.
"We have a Doorways worker but no running programs. We are exploring the best way for the church to engage with the local community going forward, and through that, see where God leads us in the future."
The corps and social centres in Darwin work together as a team to share appropriate resources, refer and accept clients, and in their networks with other city agencies.
They also share The Salvation Army's Top End Chaplain, Major Pamela Marshall. Lieutenant Mark Smalley is the manager at Darwin's Sunrise Centre, a purposebuilt facility that runs two programs – one for men and women experiencing homelessness, and a drug and alcohol rehabilitation program (Sunrise Centre team, pictured above, right). 
Those from all walks of life and backgrounds, including lawyers, police and businesspeople, access the centre. Aboriginal and Torres Strait Islander people make up 65 per cent of the clients.
The centre maintains a strong family atmosphere, with client facilities including an art room, computer space, swimming pool and vegetable garden. Mark has recently added to the team a psychologist and complex care worker for clients addicted to crystal methamphetamine (ICE) and, together with a local pharmacy, has set up new medication processes and a medication counselling service for clients.
"Despite the challenges, I love it here and there is so much work to be done," he says. "We have an incredible team here and there are some exciting opportunities just around the corner."
Darwin connections
Located in the street that boasts the largest consumption of alcohol in Australia (Mitchell St) the Army's Red Shield Hostel in Darwin provides crisis and medium-term accommodation for up to 80 men and women over 18 who, as hostel manager Michelle Collicoat says, "need somewhere to catch their breath".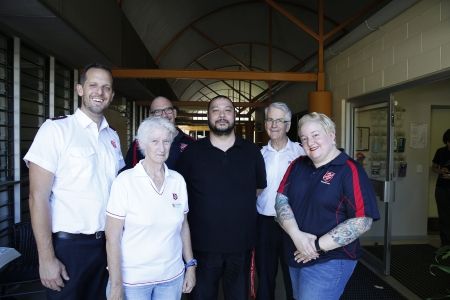 "With our caseworker Shannon Bartlett, Doorways program and hub outreach services, we work with clients in what they're trying to achieve – whether it's around mental or physical health, housing, employment or other services – to get them off the streets," Michelle adds.
"It's a work in progress. We take clients that have been forgotten or that other agencies won't take – such as those from the mental health ward, rehab and homelessness programs, or correctional centres. We have a high percentage of Indigenous clients, but see people from a range of backgrounds and cultures.
"We are building a great team who are all working for the betterment of the residents and the hostel. We can't save the world, but we can save a few people and that makes it all worthwhile."
At Darwin Corps, Captain Kris Halliday, with his Associate Corps Officer, Lieutenant Simone Smalley, and their team of staff and volunteers (pictured above, right), are passionate about seeing people finding life in all its fullness through Jesus – a passion that underpins all that takes place at this busy centre.
Corps programs include the Darwin multi-cultural youth brass band, the Towards Independence housing program for people transitioning to private accommodation, a bus that takes family and friends to visit loved ones in the Darwin Correctional Centre, a community breakfast six days per week, Doorways, and the Nest housing and mentoring program.
"There is a fluidity between everything we do," says Kris. "The whole thing is really flexible, as is the team, which is wonderful and we are seeing connections being built and lives changed."
Lisa finds belonging at Catherine Booth House
"I'm strong, independent and funny, but I haven't always been that way," says Lisa, a client at Darwin's Catherine Booth House, a safe haven for women escaping domestic and family violence.
Lisa fled a series of bad relationships and years of depression in New Zealand and came to Darwin to live and work with her brother.
Within a month her brother had fired her, told her to leave his house, and Lisa was sent to live with the "long-grassers" around the city. "I was shocked, alone and scared," Lisa says. "My girlfriend rang the Salvos, asked if there was any support in Darwin, and I was referred to Catherine Booth House. They took me in straight away. I was so relieved."
The staff at Catherine Booth House, who work with more than 250 women each year, focus on assisting clients through case work, crisis management, and building a caring family environment. More than 50 per cent of clients are Aboriginal and Torres Strait Islanders, with others including women from overseas who've married Australians and the relationship has turned violent, women from interstate fleeing violence, and women from a range of backgrounds across the Northern Territory.
"The staff nurtured me, built me up, gave me the support to help restore my confidence and attain my goals," Lisa says. "I'm no longer ashamed of who I am. I see this as a stop-off place to help prepare me for the rest of my life.
"The ladies here have helped me put my life back together with their loving care and support," says Lisa, with a beaming smile. "I have a great outlook on life and want to continue moving forward. I felt that I was lost, and now I am found."