SAES responds to disasters Australia-wide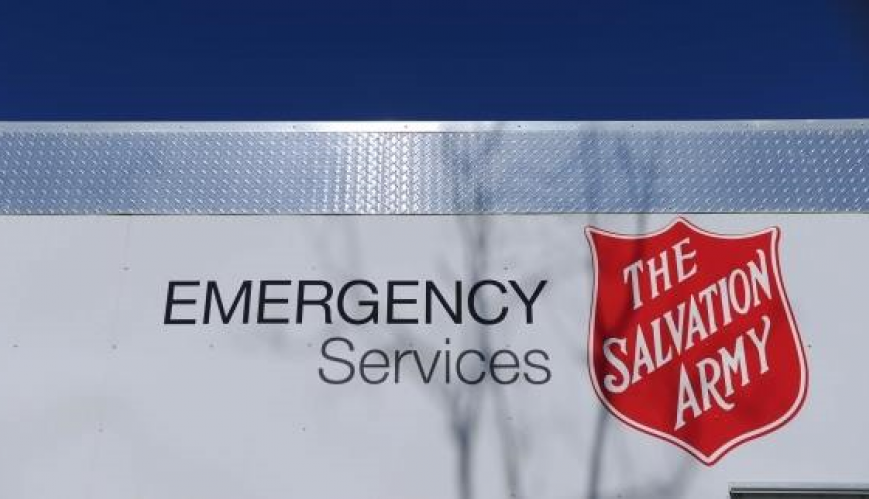 SAES responds to disasters Australia-wide
13 February 2017
As temperatures soared around Australia last weekend and fire crews in NSW battled more than 80 blazes in "catastrophic" conditions across the state, The Salvation Army Emergency Services (SAES) teams throughout the state, and in southern Queensland from Rockhampton down, were on standby from 8am Saturday to 8pm Monday night.

"We didn't know what might happen, so we made sure everyone was ready for a defined start and finish time, just in case," said Norm Archer, SAES Director in NSW and Queensland.

"I really think we dodged a bullet. I saw more than 200 properties destroyed in the Springwood (Blue Mountains) fires in 2013 and that was with a 'severe' fire warning in place and in a community that is well versed, trained and resourced for fires. This weekend's conditions were potentially catastrophic and we needed to be, and were, prepared."

On Sunday 12 February, the local SAES team was called to the town of Mudgee, 270km north-west of Sydney, to support people sheltering from bushfires raging around outlying country towns.

"We had a presence at the venue Club Mudgee," said Mr Archer. "The facilities there are good and our team was on hand to assist in the logistics of organising this response and to be a friendly face for people coming out of a traumatic situation."

Local SAES teams are now near the coastal town of Port Macquarie, 390km north of Sydney, providing meals for 150 NSW Rural Fire Service (RFS) volunteer firefighters and others in need, at the Fire Control Centre in Wauchope, 22km south-west of the town.
"We are grateful to all the SAES teams involved and thank them and the combating agencies for the wonderful work that was done and is still to be done," said Mr Archer.

Potential flooding in Western Australia
As fires raged in the east of Australia, parts of Western Australia were subject to torrential rain and flooding.

"We are prepared to go out if evacuation centres become necessary, but so far we haven't been called," said Benjamin Day, SAES State Director in Western Australia. "We're expecting a return to high temperatures and hot conditions soon, so we could well be back on bushfire alert as well."

The Salvation Army Emergency Services
The SAES provides catering to disaster-affected people and emergency service organisations during disasters and major incidents.

SAES teams have been serving communities in Australia for more than 40 years and the service is available across Australia on a 24-hour, seven-day-per-week basis.

When the teams arrive at an incident, refreshments are made available immediately while the first meal is being prepared. This is served within one hour of arrival on site.

On average, the SAES attends hundreds of emergencies and many training events and exercises in Australia each year and distributes tens of thousands of meals at incidents and disasters. Several thousand volunteers make up the SAES teams.

Throughout Australia, the SAES has a wide range of equipment available, including large catering trucks, supply trucks, mobile cool rooms, catering trailers and four-wheel drive vehicles including support units. The SAES teams work closely with combating agencies as required.

For more information, go to salvos.org.au/get-involved/emergency-services/ or salvationarmy.org.au/en/Who-We-Are/our-work/Emergency-services/

The SAES in different states also have their own Facebook pages.