Granville Corps celebrates 125 years of service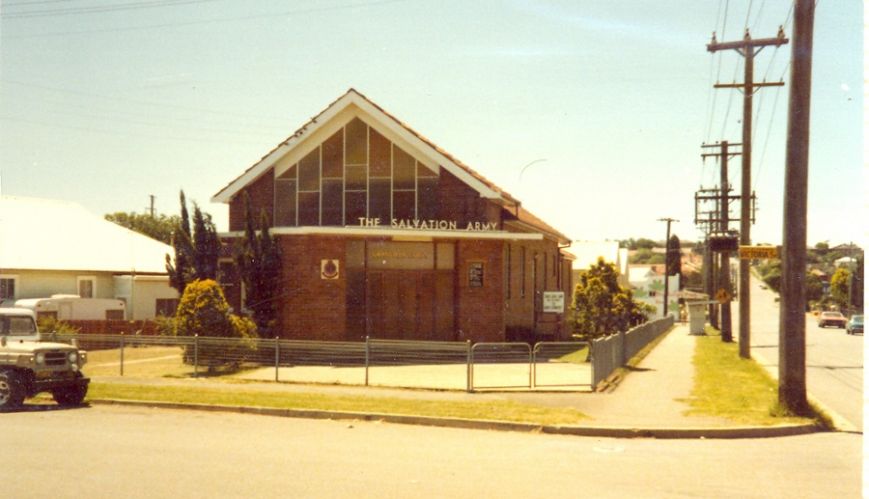 Granville Corps celebrates 125 years of service
9 March 2017
The Granville Corps hall in earlier days.

By Major Peter Townsend

Granville Corps celebrated 125 years of flying the flag for Christ in western Sydney during an anniversary weekend on 25-26 February.

Special guests for the weekend were the National Chief Secretary and the National Secretary for Women's Ministries, Colonels Mark and Julie Campbell. Divisional Commander Lieut-Colonel Miriam Gluyas (ACT and NSW Division) was represented over the weekend by Divisional Secretary Major Colin Maxwell.

On Saturday afternoon, members of the Sydney Veterans Band joined with the Granville Corps band, under the direction of Bandmaster Barry Gott, to present a concert. One of the pieces, Granville 125 was written especially for the weekend by Granville's retired bandmaster, Les Jackson.

Major Ken Sanz presented a well-researched history of the corps and, later in the concert, Lieutenant Jon Cory provided commentary for a series of photos featuring Granville Corps members and activities over the years.

Other highlights of the concert included a message of encouragement brought by Colonel Julie Campbell, and words of appreciation for the work of the corps throughout the years brought by members of the community, including Julie Owens (Federal Member for Parramatta), Pip Lovely (Assistant Governor for Rotary District 9675), Robert Feil (Holroyd Rotary Club President), Barry Gobbe (Granville Train Disaster Association), Julia Finn, (State Member for Granville) and Geoff Lee (State Member for Parramatta).
Soldiers Les Jackson (left) and Lyle Wright with Colonel Mark Campbell (right) cutting the cake after the Sunday meeting.
In Sunday morning worship, Colonel Mark Campbell spoke from Philippians 2:12-18, on what it means to "work out your salvation", and encouraged worshippers to sign a commitment to share the love of Jesus.

Another highlight of the meeting was the interview that Colonel Julie conducted with soldier Carol Nelson, during which Carol spoke of her gratitude for her transformed life under Christ, and the privilege and blessing of ministry in his service. Musical support for the meeting was again provided by a joint band consisting of members of the Sydney Veterans Band and Granville Corps band.

The meeting concluded with the playing of Victory, the words written by Les Jackson. Afterwards, many attended the excellent lunch catered by members of the Rotary Club of Holroyd. Former members of Granville who had travelled to share in the weekend had a wonderful time, sharing their memories with current members.