You are here:
Home › News › 2017 › 06 › 01 › International Leaders Visit Hong Kong Macau And Mainland China
International leaders visit Hong Kong, Macau and mainland China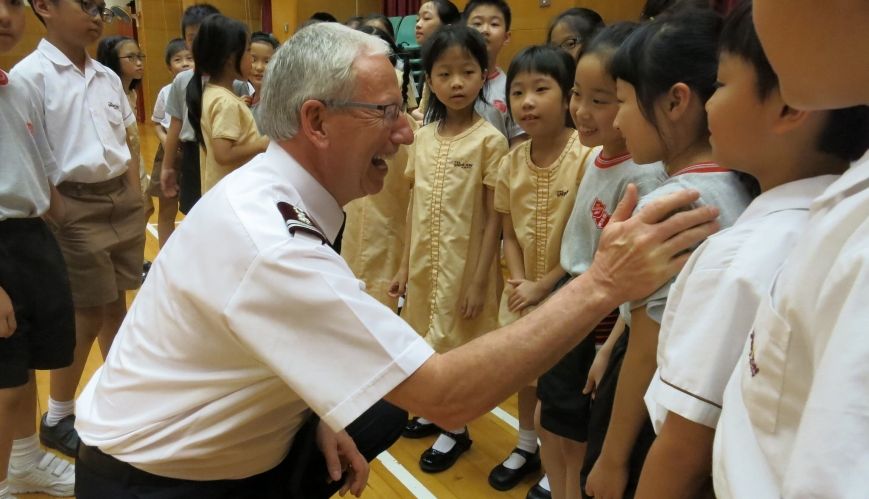 International leaders visit Hong Kong, Macau and mainland China
1 June 2017
High-ranking Salvation Army leaders, Commissioners Brian and Rosalie Peddle, have made a special visit to Hong Kong and Macau Command, which also included a significant trip to China's mainland.
The Chief of the Staff, Commissioner Brian Peddle, and Commissioner Rosalie Peddle, World Secretary for Women's Ministries, led a service of thanksgiving, visited a family centre and witnessed The Salvation Army's schools' ministry during a packed visit to the Hong Kong and Macau Command.
At a service of thanksgiving in the city of Hong Kong, the Commissioners shared worship with close to 1000 believers.
A luncheon with the command's advisory board members provided an opportunity for the Chief to meet with community leaders and to better understand their views on the strategic development of the command.
The Salvation Army's Lam Butt Chung Memorial Primary School is located in one of Hong Kong's latest generations of new suburbs which accommodates a large number of underprivileged families. A visit to the school allowed the leaders to visualise the Pearl River Delta initiative – the creation of a mega-city that will include both Hong Kong and Macau – and to meet students.
In Macau, the Commissioners visited The Salvation Army Joy Family Service Centre and dedicated to God a new Macau SEN (Special Educational Needs) Learning Centre, which focuses on children and families with special needs. The centre is supported by 10 of Macau's religious leaders.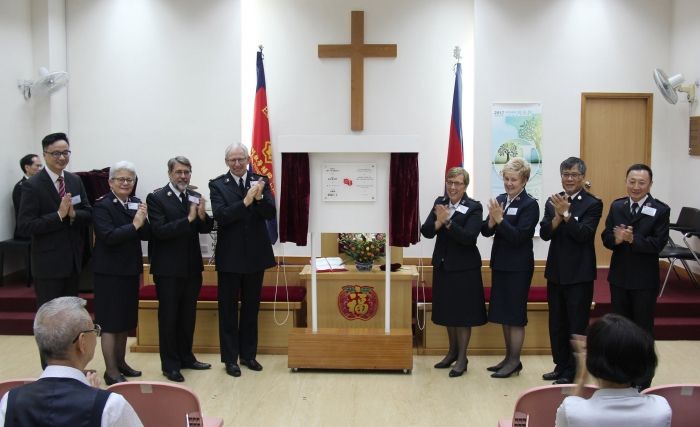 In Macau, the Commissioners dedicated the Special Educational Needs Learning Centre at the Army's Joy Family Service Centre.
In Guangzhou, mainland China, the Commissioners joined command leaders at important partnership-affirming meetings – regarding Pearl River Delta plans – with the Committee of the Three-Self Patriotic Movement of the Protestant Churches and Guangzhou Christian Council.
The finale to the Commissioners' visit was a "Women of Influence" luncheon (pictured above) attended by professional women from and associated with The Salvation Army. Commissioner Rosalie Peddle encouraged participants to maximise their influence to transform the world with courage, confidence and commitment.