Salvo supporters on list of Queen's Birthday honours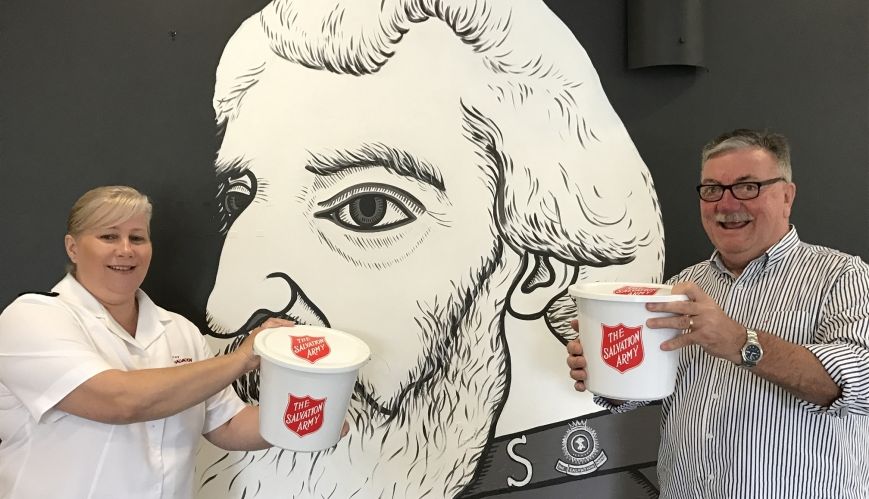 Salvo supporters on list of Queen's Birthday honours
13 June 2017
Illawarra businessman, Bill Dowson, is one of a number of Australians associated with The Salvation Army to be honoured with a Queen's Birthday award. 
Bill has been Residential Appeal Chairman for the Red Shield Appeal in the Illawarra region for the past 30 years. On the Queen's Birthday public holiday he was awarded a medal (OAM) of the Order of Australia for service to sport and the Illawarra Community. 
He was recently featured in an article on others.org.au and says his passion for community work began as a young adult. "I'd always been happy to kick in and help," he says. "But there are bigger things that you can do than a chook raffle. I realised that you need to make a commitment not just a contribution."
Another Order of Australia Medal went to Yvonne Braid, Salvation Army Advisory Board and Red Shield Appeal member in Wagga Wagga, southern New South Wales. She was awarded for service to local government and to the community of Wagga Wagga. 
Howard John Cornish of Greensborough in Victoria was awarded his Order of Australia Medal for "service to music, particularly through brass bands." From 2013 to 2017 Howard was a member of The Salvation Army Melbourne Red Shield Band. He has served in numerous bands since 1948 and serves as Bugler at a range of remembrance ceremonies for the Returned Services League of Australia.
A member of The Salvation Army's Distinguished Auxiliary Order, Doctor Roger Madgwick Davidson, has received an Order of Australia Medal for "service to medicine, to education, and to the community." He served for many years at Marrickville and Eversleigh Hospitals and the Royal Hospital for Women and was Honorary Medical Advisor to The Salvation Army Australia Eastern Territory.
If you know of anyone else connected with The Salvation Army who was honoured in the Queen's Birthday Awards over the weekend, please get in touch: others@aus.salvationarmy.org
To read the full story about Illawarra Red Shield Residential Appeal Chairman, Bill Dowson, click here.