You are here:
Home › News › 2017 › 06 › 23 › Congress Inspires Usa Central Territory To Pursue Mission
Congress inspires USA Central Territory to pursue mission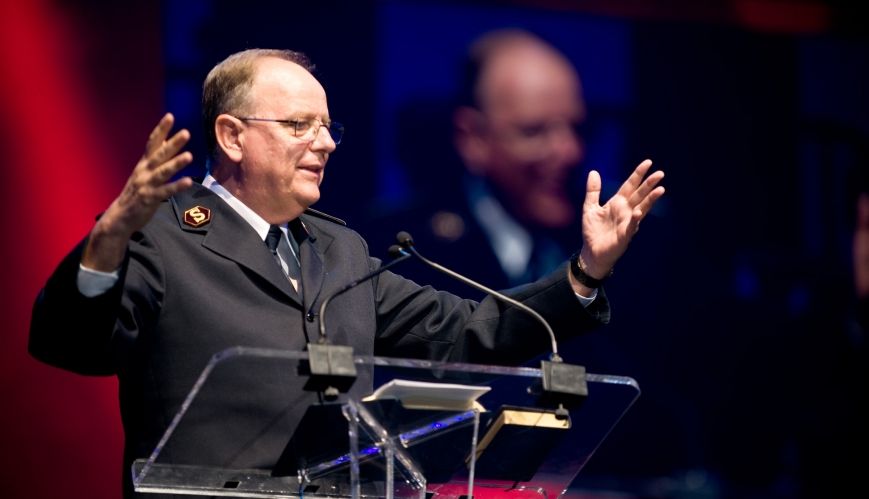 Congress inspires USA Central Territory to pursue mission
23 June 2017
General André Cox and Commissioner Silvia Cox, World President of Women's Ministries, encouraged nearly 3500 Salvationists in their faith and mission at the recent USA Central Territory's Forward Together Congress.
The congress was filled with music, including multiple performances by British Salvationist singing sensation, Charlie Green, and some of the territory's premier groups, such as the world-renowned Chicago Staff Band (CSB), a territorial youth band and youth chorus, and the territorial praise band, The Singing Company.
Some groups were formed especially for the event, including a united singing company of more than 250 children who represented every division.
Many of the meetings featured the territory's Bill Booth Theater Company which – with the CSB – gave a breathtaking preview of a Broadway-style musical, A Long Way Off, being written by Joe Caddy and Phil Laeger to debut next year (pictured below).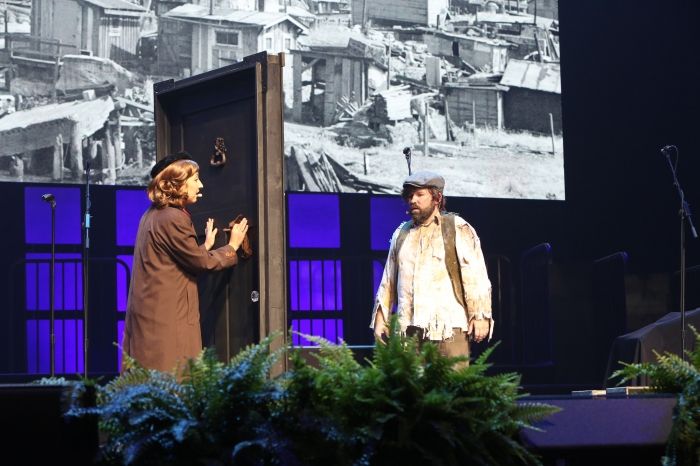 Bill Booth Theater members give a preview of the musical A Long Way Off to premiere next year. 
Throughout the congress, the General urged delegates to be full participants in the great integrated mission to which God has called The Salvation Army – proclaiming the gospel and meeting human needs without discrimination. It is in this age of monumental change and political upheaval, he said, and in the reality of our everyday lives, that we are called to have faith and to boldly step out with bright hope for our world. He proclaimed: "The world needs a strong, mobilised Salvation Army".
Sunday included the commissioning and ordination of the Joyful Intercessors session of cadets, followed later by the appointments meeting in which the new lieutenants were given their first appointments.
Other highlights of a varied and inspiring program included the official retirement of territorial leaders, Commissioners Paul R. and Carol Seiler; a record World Services/Self-Denial ingathering totalling US$9.1 million; an upbeat youth rally with the General and Commissioner Cox; an early-morning 5km "Run for the World" with more than 200 participants – including the international and territorial leaders; and an afternoon replete with picnics, concerts and a colourful Global Village primarily featuring countries benefitting from the territory's "20 New Corps" initiative to build or renovate corps around the world to better enable the mission.
General André Cox and Commissioner Silvia Cox participated in the 5km "Run for the World" fun run, during the congress weekend.