You are here:
Home › News › 2017 › 08 › 08 › Got A Spare Beanie Alice Springs Needs It Yes Alice Springs
Got a spare beanie? Alice Springs needs it, yes Alice Springs!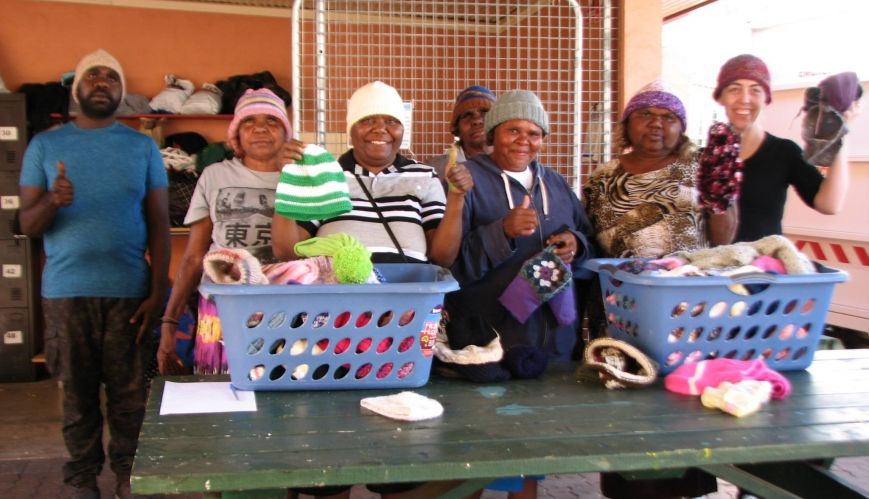 Got a spare beanie? Alice Springs needs it, yes Alice Springs!
8 August 2017
As unusual as it may sound, The Salvation Army in Alice Springs needs beanies – for men, women and children sleeping rough, and for those who don't have adequate housing or bedding.
"Alice Springs is a place of many extremes," explains Captain Nari McGifford, Social Programs Director and Corps Officer there.
"This is especially noticeable with the weather. Earlier this year we were sweltering in heat of 40-plus degrees for days on end, wondering how we would ever cool down. Winter is making itself felt now in the centre of Australia, and while the sun is still shining and the skies are blue, overnight and in the morning, the temperature is often around zero degrees.
"To those feeling the cold, a beanie makes the world of difference and it's hard here to find donated or handmade beanies."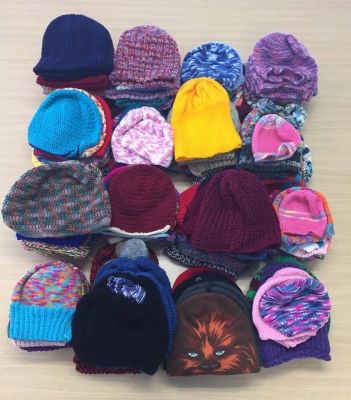 Beanies have been donated from all over Australia.
Captains Nari and Stuart McGifford, and their team, will distribute any donated beanies to clients in need who come through the Waterhole – The Salvation Army community drop-in centre – and other programs.
"We have already received an amazing response from around Australia, but the need is ongoing," says Captain Nari. "Any extras we receive we will distribute or keep for next year, as they will be needed again."
The Waterhole is one of the Salvation Army's major programs in Alice Springs, Australia's famous "Red Centre", 1500km south of Darwin. It's open four days a week, and offers a welcoming place for people to come to relax, have a coffee or tea, cook themselves a meal, watch a movie, shower or wash their clothes.
The Salvation Army also runs an expanding housing program, men's hostel, and drug and alcohol rehabilitation program.
For more information contact Captain Nari on nari.mcgifford@aus.salvationarmy.org
Beanies can be posted directly to The Salvation Army at PO Box 2187, Alice Springs, NT, 0871.