Music Review: Guy Sebastian's Part 1 EP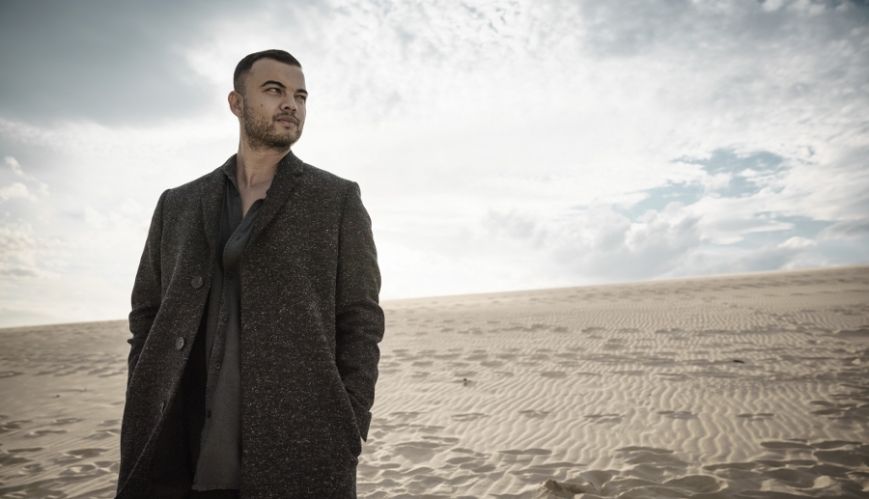 Music Review: Guy Sebastian's Part 1 EP
2 September 2017
Reviewed by Colin Lane

Guy Sebastian has come a long way since he burst on to the Australian music scene via Australian Idol back in 2003. At that time he was a 22-year-old who had cut his performing teeth on the stage at Paradise Church in Adelaide.

Complete with his afro hairstyle, it was apparent to viewers that his faith was a significant part of his life.

His recording career has moved between pop, R&B and soul, achieving success both in Australia (having six No.1 singles) as well as overseas, and he was the country's Eurovision representative in 2015.
 
Much has changed for Guy since he won Australian Idol; personally, he married long-time girlfriend Jules in 2008 and they now have two sons. The afro is long gone, as is the appearance of any obvious connection with a particular church. 

 
Given this, his new EP is an evolution of his developing identity and style. This release differs musically somewhat from previous releases, and showcases a fusion of electronic dance with his R&B and soul roots. Sebastian's vocals shine through as usual with his strong falsetto, his delicate touch in the high range and warm tone in the lower notes.

Lyrically biographical, we learn something of Guy's present life circumstances on this EP. Candle tells of women trying to come on to him while he's away touring, reassuring his wife that none of them hold a candle to her. Home speaks of his desire to spend more time at home with his family, and the radio-favourite ballad Set In Stone is a combination of both these themes.
 
Mind On You and Small Talk seemingly have surreptitious sexual overtones, with the latter containing a swear word, something you would not have seen back in 2003. A few of the songs reference drinking and empty bottles, showing a distinct difference from the naïve tunes of his youth.

That being said, the EP ends with Conscious, a song about breaking out of boxes and being real, and expresses his desire to "chase a deeper connection, to love more, live more, be more".

This seems like a good summary of the essence of the Christian faith Guy grew up on; so perhaps this EP showcases a man who has wrestled with his core beliefs and come through it having a deeper understanding of life and faith itself.

This EP is unmistakably Guy Sebastian at his vocal best, with an honesty in the lyrics that celebrates the love and intimacy of a committed relationship and family life.

Part One is available now on iTunes.
Captain Colin Lane is the Corps Officer at Frankston Corps, Victoria.