Pentatonix Vol IV: Classics
Pentatonix Vol IV: Classics
10 June 2017
Reviewed by David Parker

Chances are that most readers have stumbled on this a-capella quintet through YouTube clips on social media. Their recent video renditions of Hallelujah and Mary Did You Know have received worldwide acclaim.
 
Originating from Arlington Texas, Pentatonix gained recognition and a recording contract after winning the CBS vocal competition The Sing Off Season 3. Previous albums have included vocal cover versions of big name artists, several Christmas compilations and one volume of their own original songs.
 
Pentatonix Vol IV, released in April, takes a new direction with an odd selection of seven classic songs from different artists and very diverse genres spanning many decades – but the concept works.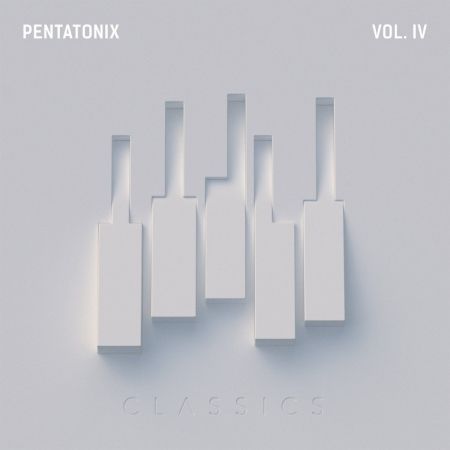 Starting with Queen's Bohemian Rhapsody then Imagine by John Lennon, followed by the 1941 Andrews Sisters hit song Boogie Woogie Bugle Boy, the five singers weave their unaccompanied voices creatively to maintain the integrity of the original versions, but with their own signature style and artistry.
 
From track to track you will appreciate the precision vocal gymnastics required to achieve the flawless pitch, harmonic balance, percussive effects and dynamic depth of the five voices. Overall, in this album Pentatonix proves again that they have a great sound, smooth-blending voices and also provide intriguing song choices.

Other highlights include the ballad Over The Rainbow, an 80's pop hit Take On Me and the final track Jolene by Dolly Parton.

The voice is our primary instrument for expressing our human experience.

Although not pretending to be a gospel group at all, listening to the vocal talent of Pentatonix can uplift your spirit and help us to resonate with the songs of life that we are created to enjoy. This album confirms Pentatonix as a unique and standout contemporary vocal group at the top of their game.

The fact it's the last album featuring bass vocalist Avi Kaplan also means that this will no doubt be a memorable release for years to come.
Watch Pentatonix's version of Imagine by John Lennon.