A very special 29 years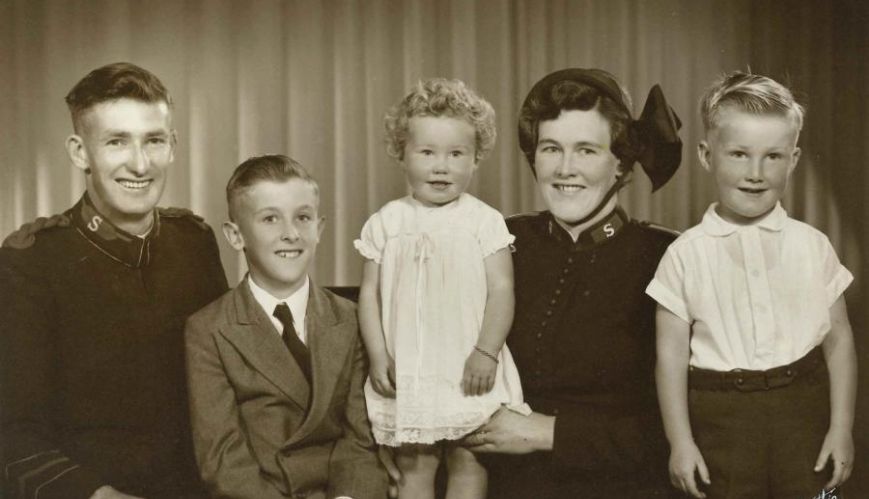 A very special 29 years
My mother was in The Salvation Army, but it was through my grandmother that I really became involved. 
When I was 12, my grandmother took me on a trip to Sydney, and for three months we stayed with my grandmother's sister, Maude Whittaker, and her husband, Alf. They were the Corps Officers at Sydney Congress Hall.
Maude and Alf's children were involved in all the sections – the songsters and the band – and I just became part of their family. You could say it was the start of my lifetime commitment to the Army.
I was in the Air Force during the Second World War, and some time later married Albert. We had three children and became very much part of the Hobart Corps. Albert had always wanted to be a Salvation Army officer – from when he was eight years old – but at this stage in our marriage I didn't feel the call. 
Then one day the Lord spoke to me. When Albert came home, I said, "Do you still wish to go to college?". He said "yes", and within weeks we had packed up. We sold our business, we sold our home, which Albert had built, and we went to Melbourne Training College in 1956-1957 to be part of the Faithful session of cadets.
Going to the training college for a year was the greatest challenge of my whole officership. We left two of our children behind with my mother and sister, and took one of our sons with us, who stayed with another sister. Going without my family nearly broke my heart, but I felt I wouldn't have been able to do my training if the children had been there. I felt I had to do it.
At college, Albert and I were separated – men had to be on one side of the room, women on the other – except at dinner when I was able to go into the men's dining room and have my meal with him. We were together at night, of course, but we had single beds, which we pushed together – after all, we were married with three kids!
We just wanted to be corps officers, just wanted to serve the Lord in that way. Our first corps was at Orbost, in Victoria's high country, in 1957. It was very remote, almost like being on missionary service. It was a real experience, good training. We had many exciting times over the 29 years of officership at our 12 appointments, as well as a few appointments in retirement. Most were in Victoria, with a few in Perth and Adelaide.
Norwood Corps in South Australia was a special place for us. When we moved there from Perth we felt absolutely drained, but when we got to Norwood the Lord restored us – we felt the Lord placed us in a spiritual oasis. Our time at Box Hill Corps was also a wonderful experience, with many trips held with our young people. We also had a home league of 100 ladies.
The Lord has taught me a great deal. I was quite shy to start with and had to learn to interact with people. I'm sure that's where God worked on me the most, showing me how to give myself to people, be patient and tolerant so that I could do his work together with Albert.
We were richly blessed in every appointment; those 29 years, I tell you they were very special.