You are here:
Home › Army Archives › Australias First Ever World Champion A Salvationist
Australia's first-ever world champion a Salvationist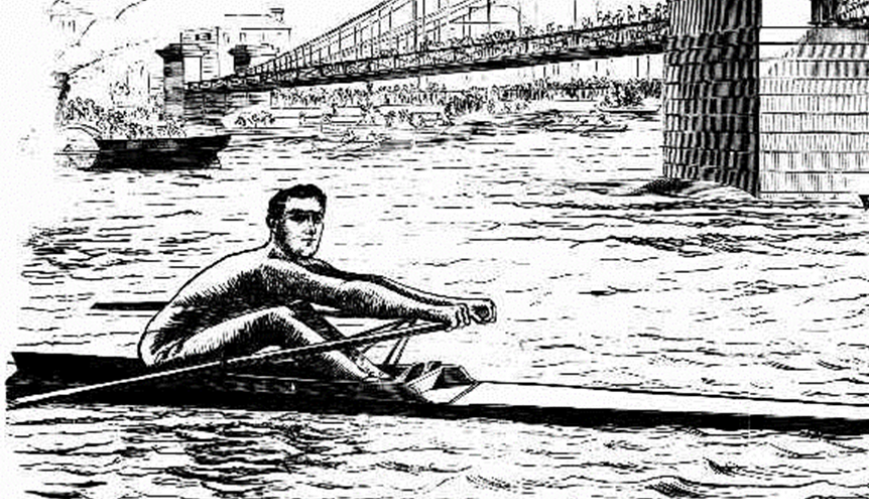 Australia's first-ever world champion a Salvationist
An artist's depiction of Ned Trickett, the world champion sculler, in his heyday.
By Garth R. Hentzschel
During the Olympic Games, the prowess of sporting people is highlighted. Such people are placed on a pedestal as the pinnacle of humanity.
Some reach near demigod status; they become role models, promoters of products, and spokespersons of ideas. Edward (Ned) Trickett, the first Australian to win a world championship in any sport, found fame was fickle, and that God is worth more than sporting titles.
Ned was born near Sydney on 12 September 1851. Education and religion were of little importance as his love was rowing. He devoted seven days a week to his growing interest in racing. He won many races, gathered popularity, and earned the right to row for the title of world champion.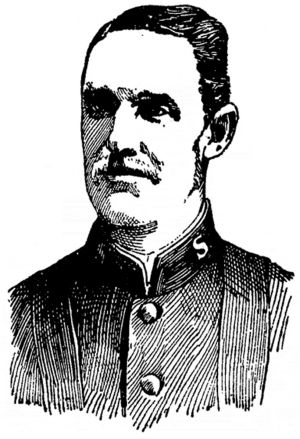 At the age of 24 he travelled to England and on 27 June 1876, Ned set his craft on the River Thames ready to row. After 4¼ miles and 24 minutes and 36 seconds, the winner was ... Ned Trickett!
Although still colonial times, all the colonies claimed the new World Champion as "the Australian sculler". He was the first Australian to reach such a place in any sport.
Newspapers and magazines carried his story; songs and poems were written about Ned's win. When he arrived back in Sydney, about 30,000 people were around the quay to welcome him home and celebrate his win.
Ned held the title and the admiration of the community until 1880. After eventually being defeated, he travelled to the USA and Canada to promote the sport. With the loss of support, Ned returned to England in an unsuccessful attempt to regain the title.
Returning to Australia he won some local races, but his popularity had waned. Ned became a barkeeper in Sydney and then Rockhampton, Queensland. While in Rockhampton, he had his "first religious impression".
In 1893, Ned returned to Sydney in the hope that former friends would give him financial assistance. None would help. He walked the streets looking for work but became depressed and suicidal. Ned then heard of The Salvation Army, sought salvation, and became a soldier.
Ned gave his testimony throughout Victoria and NSW and spoke alongside Salvation Army leaders like Commandant Herbert Booth and Colonel Arthur Arnott. When Ned became a custom's officer on the Murray Bridge near Echuca, he offered travellers Christian tracts or The War Cry. He was not ashamed to wear his Army uniform, wave the flag, or speak at meetings. Nightly on his way to Army meetings, he passed the door of Rev. E. O. Knee. So impressed was Rev. Knee with Ned that Knee wrote Ned's biography.
Returning to Sydney, Ned became an envoy at Sydney Congress Hall. In 1916, Ned visited his son Fred, who was Young Peoples' Sergeant Major of Uralla Corps (NSW) and while assisting in mining, was crushed by a collapse. Ned was promoted to glory on 28 November 1916. A marble monument paid for by the community was soon erected (now housed in the Uralla Museum) and in 1985 he was inducted into the Sporting Hall of Fame.
Rev. Knee wrote that Ned Trickett "ceased to be the idol of our Australian youth", but as a Salvationist was "happier than when he was champion oarsman of the world".
GARTH R. HENTZSCHEL is a Salvationist living in Brisbane and is Executive Editor of The Australasian Journal of Salvation Army History and President of The Salvation Army Historical Society of Brisbane.