Christmas with The Joystrings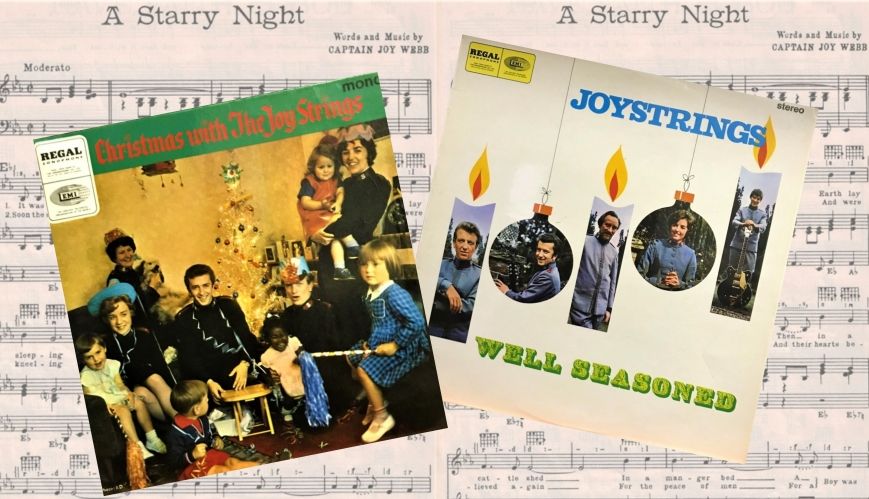 Christmas with The Joystrings
The Joystrings, a popular Salvation Army pop group in the 60s, were led by Joy Webb.
By Garth Hentzschel
The Salvation Army's 60s pop group, The Joystrings, recorded several Christmas songs and carols. Joy Webb, the leader of the group, said she "always really loved Christmas time ... in my family life, it has always been a wonderfully happy time."
This may be a reason why Joy wrote and recorded many songs about Christmas. The record, Christmas with the Joy Strings was released by Regal Zonophone in 1965, which on the B side included one of Joy's own Christmas songs, 'Such a Tiny Child'.
An unusual recording of 'O Little Town of Bethlehem' appeared on the B Side of 'Well Seasoned'. The carol was put to the tune of 'The House of the Rising Sun', sung by Bob Dylan in 1962 and The Animals in 1964. 'Well Seasoned' was released in 1966 and produced by Regal Zonophone in the UK and by Epic in the USA during 1967.
For 20 years, Joy would join each consecutive General of The Salvation Army as they visited Salvation Army institutes at Christmas, including The Haven, a Salvation Army children's home. These visits gave rise to some of Joy's other Christmas songs such as, 'Noel', 'The Surprise' and 'Christmas is ...'
The best-known Christmas song by Joy Webb is 'A Starry Night', a Salvation Army song that has entered secular mainstream music. The first title of this song was 'King of all the World'; however, Robert Dockerill of EMI Records told Joy: "Titles sometimes sell songs and 'A Starry Night' oozes Christmas atmosphere."
The song was first sung at a Christmas televised event in Trafalgar Square, London. Training college staff had given The Joystrings a flask of coffee and as the rehearsals went on and on in freezing temperatures, The Joystrings crept away to warm themselves with the coffee. The other artists saw them move away, so followed. As The Joystrings started pouring out the coffee, the other artists grabbed a cup each and lined up for their share. After all, it was The Salvation Army, and they always gave a cuppa when people were in need!
'A Starry Night' was recorded in 1964 by Regal Zonophone in the UK and by Columbia in Australia. The song appeared in the UK charts for four weeks and reached 34 in the top 40. It remains popular; for example, in 1997 it was in the top 10 of the UK school assembly song charts. In 2009, it appeared on the CD Carol of the Bells – 25 Most Loved Christmas Songs, arranged by Derric Johnson, a consultant for Walt Disney Company. It has also been recorded in sign language and developed for Karaoke.
Garth Hentzschel is President of the Brisbane Chapter of The Salvation Army Historical Society and Executive Editor of The Australasian Journal of Salvation Army History