LIVING HISTORY – A Spanish Story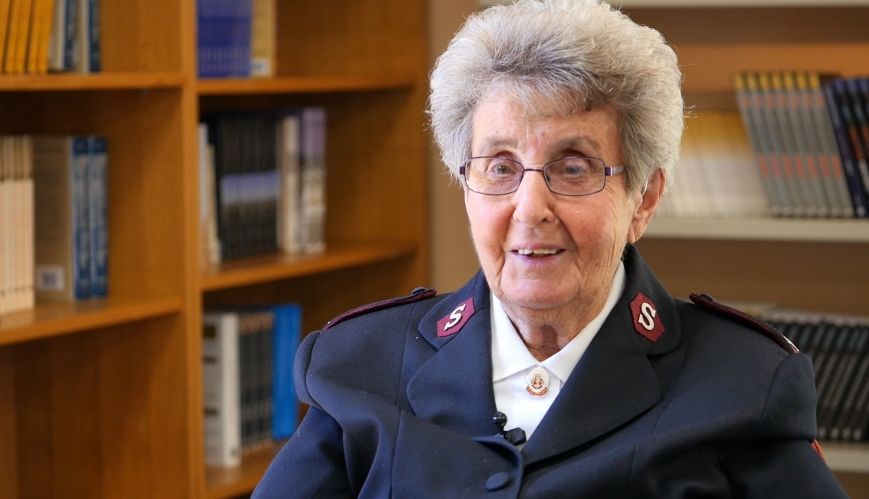 LIVING HISTORY – A Spanish Story
As told to Lauren Martin
 
After attending the International College of Officers, I came back to Australia and put my hand up for overseas service.
I didn't hear anything for a couple of years. It was in the early 70s – while stationed at Divisional Headquarters in Canberra South – when I got a call from the commissioner asking me whether I would be prepared to do overseas service. He said Territorial Headquarters in Chile [South America West Territory] was looking for support. So, I prayed about it, and told them that I would do it. 
 
When I went to the Chilean embassy the lady there was amazed. She said, "What are they sending you to Chile for?" She couldn't understand why they wanted to send people to Chile because the country was not in a good way under Pinochet [the Chilean dictator].
But anyhow, she was very nice and I used to go and visit her once a week and have a talk about the country and try to learn some Spanish words from her. She was very interested in my ministry and before I left to go to Chile, she made a decision to accept Christ as her saviour.
To think that the first Chilean I had contact with had made a decision for the Lord! I was overawed by it and thrilled to think that the Lord had showed me a confirmation that I was needed over there. 

 
My concept of missionaries was that they were always dressed in white –a white uniform and a white hat. So, I had two new white uniforms made and bought myself a white hat and white shoes so that I would look the part! Lo and behold, when I got there, the country was so poverty-stricken that they hardly had any uniforms for themselves!
They just wore any old uniform that they could get their hands on. I arrived there with my white hat, white uniform and white shoes, and when I went up the street to go shopping, everybody was turning around looking at me and wondering who this woman was that was all dressed up in white! Oh dear, it was embarrassing at first!
 
On the morning I flew out, Dad prayed with me that the Holy Spirit would come and give me the gift of the Spanish tongue. And I said, "Amen, Lord, that's what I want." Anyhow, when I got there it was different.
I'm not language orientated, and I was finding it hard to even get the rhythm of it. They sent me to language school, but I didn't know what had priority, learning the language or the needs of my appointment.
So, I'd go to language school in the morning and then come back at lunch and get straight into my appointment and the youth work for the territory. Then Wednesday morning would come and, goodness me, I hadn't done my homework!
I really messed it all up. And I used to say many times during that first year, "Lord, you're not listening, you didn't hear my father's prayer, [the language] is not gelling very much!" I was speaking some Spanish but not enough to preach it or anything.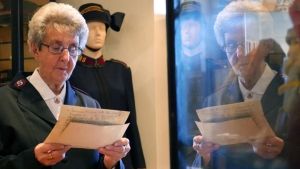 At the end of the first year I said to the territorial commander, "Look, I really feel that I should go to Peru and Bolivia to meet the cadets there." He replied, "But what about your communication with them?" I said, "Yes I know that, but I've just got to trust the Lord." 
 
So I went on my trip to Peru and Bolivia. As the plane was descending into the airport I could see there must have been about 10 or 12 young people out on the tarmac with The Salvation Army flag, all in uniform waiting for me.
I thought, "Goodness me, Lord, I'm really going to need you!" And then I remembered my father's prayer, that the Holy Spirit would come and give me the gift of the Spanish tongue. We landed and I went across and met the welcoming party.
I could say "Hello" and some other basic words, but then suddenly the spirit came upon me. And for the four days I was there I did all the interviewing with the candidates and spoke to them in Spanish! I said, "Well Lord, you've made me wait over 12 months for this!" 
 
I did all my interviews in Peru and Bolivia in Spanish. I just thank the Lord for it. It just came like that, the flow of the language. By the time I got back after visiting the two countries, the folk at Territorial Headquarters couldn't believe the flow of Spanish that was coming out of my mouth! It was an answer to prayer, it really was.