Moree celebrates mission and ministry milestone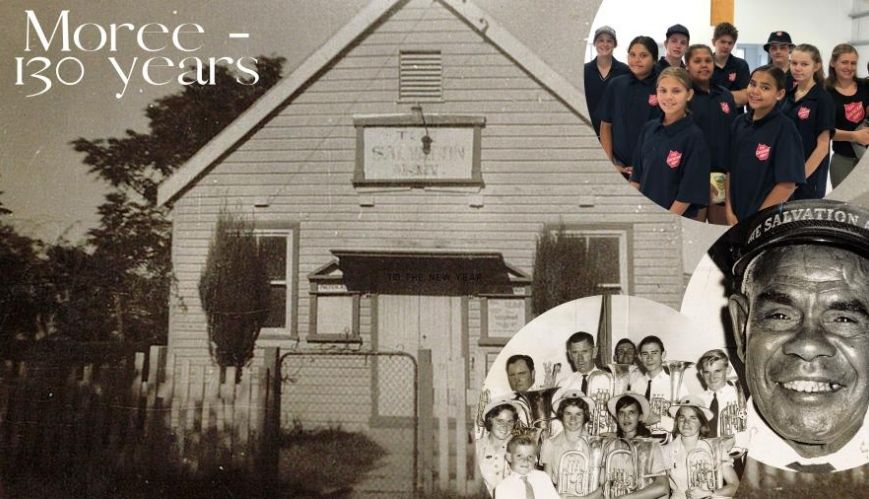 Moree celebrates mission and ministry milestone
Moree Salvation Army in north-west NSW celebrated 130 years of mission and ministry on 5 February 2021.
By Lauren Martin
After a patchy start, The Salvation Army in Moree has reached a milestone, celebrating 130 years since 'opening fire' in the north-west NSW town.
According to Salvation Army records, The Salvation Army started in Moree on 5 February 1891; however, it didn't last! Four years later, on 21 November 1895, the corps was closed, for reasons now unknown, then reopened in 1898 only to close again in 1903! The Moree Salvation Army opened its doors again in 1913 and has continued its mission and ministry in the town ever since.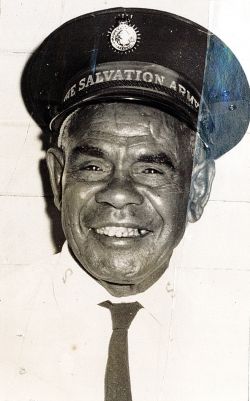 Albert Dennison's life changed when he met Jesus at Moree Salvation Army.
At a time when women in leadership positions were unheard of in most other churches, The Salvation Army in Moree has had dozens of female officers. The trend started in 1891 with Captain Maggie Harper, Moree's first officer. In fact, for the first 10 years of The Salvation Army's existence in Moree, most of the Salvation Army officers appointed there were single women. Ordaining women was a revolutionary concept at the time, so these women were real pioneers and must have experienced an odd look or two around town!
From its early days when The Salvation Army band used to march down the main street of Moree and perform open-air meetings, to today when Salvos can be found providing welfare assistance or running children's groups; one thing has remained the same. The Salvation Army in Moree is about people experiencing the hope of Jesus.
In 1961, Albert Dennison experienced Jesus and decided to stop drinking alcohol when he became a Christian. He joined The Salvation Army and gave many years of faithful service.
Over the years, The Salvation Army in Moree has produced its fair share of outstanding Salvationists. In 1944, Vida McNeill left Moree to attend Officer Training College in Sydney. She married Robert Bath and the two served in a variety of Salvation Army positions, including appointments in India, and were leaders of the Australia Eastern Territory.
It's often said that The Salvation Army has a ministry of 'presence' – of being there in times of need. When floods devastated Moree in 1955, then officer Captain Ray Diver wrote in the Moree Salvation Army history book that, "Food and clothing was dropped from Lincoln bombers. Later, help came with military 'ducks'. Other corps from such places as Glen Innes, Grafton, Armidale, Inverell and Tenterfield, and many others, sent supplies.
"We were made responsible for the distribution of clothing and this work was centred first of all in the premises ordered by the Mayor (Ald. A. Sadlier) and later in our own hall. Food and clothing was distributed for almost two weeks by Mrs Diver and the Home Leaguers, as well as many good friends."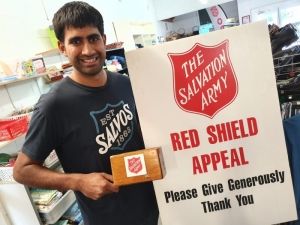 Jason Poutawa, who now leads the Moree Salvation Army with his wife Jessica. Photo: Bill Poulos
Ministry still going strong
Flooding incidents are common in Moree, with The Salvation Army Emergency Services team in the town trained and ready to swing into action to assist when the Mehi River rises.
In the floods of 2012, The Salvation Army served hundreds of meals at the evacuation centre to stranded locals and emergency services personnel.
The Salvation Army remains a vibrant presence in Moree today. Headed by Jason and Jessica Poutawa, Moree Salvation Army invests in the life of the community through children's ministries and youth mentoring, among other ministry expressions.
"It is a privilege to be leading The Salvation Army's work in Moree today," said Jason. "We recognise that so many people who have led, ministered, volunteered and worked for The Salvation Army and we plan to build upon their efforts as we seek to be even more relevant, engaging, caring and supportive of people in this town."