Presbyterian author an expert on the Booths
Presbyterian author an expert on the Booths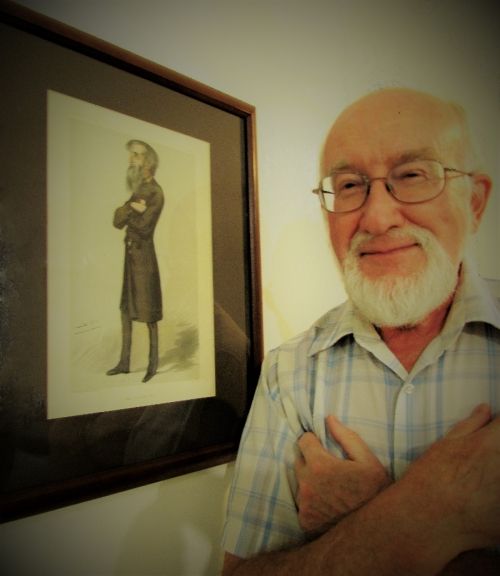 By Lauren Martin

How did a non-Salvationist become one of the world's leading experts on The Salvation Army's founders?

David Malcolm Bennett (pictured right) is an evangelical theologian and church historian who has the gift of doing thorough and painstaking research and presenting the results in a readable form. Some of his books are academic but still very readable; others are in a more dramatic style.

Although not a soldier in The Salvation Army, Bennett has long been an admirer and supporter of it. He was born into a Methodist family in north London near the Chalk Farm Salvation Army corps. His first major encounter with Salvation Army history was when he read St. John Ervine's God's Soldier, with all its wonderful array of Salvation Army characters, not least William Booth himself. (And, yes, Bennett did read it all. And, yes, it did blow his mind.) His spiritual journey has taken him into the Baptist Church and, in more recent years, into the Presbyterian Church in which he still serves.

Bennett says he hated school and failed all his final exams. He then drifted into the book trade in 1958 and has been in it ever since as a bookseller, publisher and writer. He began his book career working on the W.H. Smith bookstall on platform 10 of King's Cross railway station, London. (And he is only too happy to tell you that J.K. Rowling got the layout of the platforms wrong!)

Bennett married Claire Wilkie, an Australian whom he met in 1965 while both were working for the Epworth Press (the Methodist Publishing House) in London. They were married in London in 1967 and their two children were born there. The family moved to Australia in 1973. In Brisbane, he worked for the Queensland Book Depot for 12 years and later in the Bible Society Bookshop for another 12. This was mainly part-time while he developed his writing career.

He has been writing seriously since 1985 and has now written more than 20 books. He has also engaged in theological study and has the degrees of Bachelor of Theology and Master of Theology (with merit) through the Australian College of Theology and a PhD through the University of Queensland.

Bennett is one of the world's leading authorities on William and Catherine Booth, having transcribed, edited and published their letters, plus Catherine's diary and reminiscences (now available in three PDF files on one CD). He has also penned two biographies of William Booth – The General: William Booth (two volumes) and William Booth and his Salvation Army.

* This article is an extract of an article that first appeared in the Australasian Journal of Salvation Army History.