'Some of my best men are women!'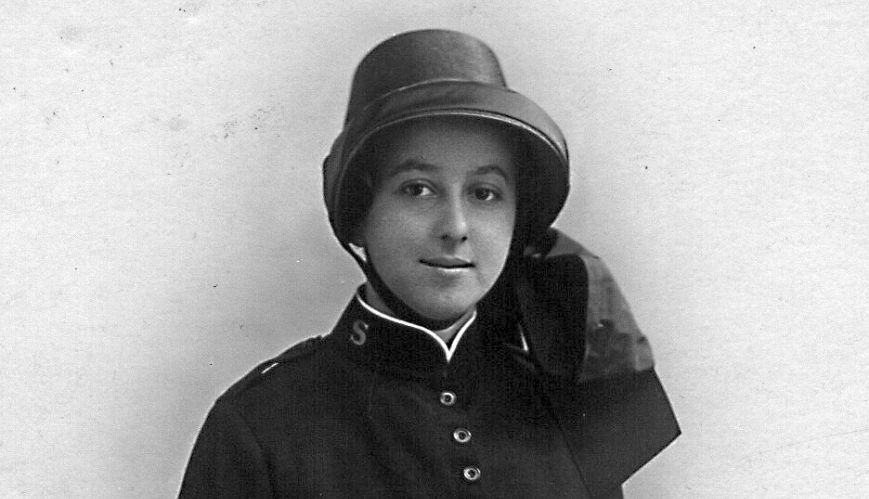 'Some of my best men are women!'
By Lauren Martin

Earlier this year, Australia became the first country in the international Salvation Army to announce a Gender Equity Plan, to "address the systematic gender inequality including that faced by women officers". It's been a long time coming.

An article in the Hallelujah! history magazine notes that "in the early days of her relationship with Salvation Army founder, William Booth, Catherine wrote to him saying that she would love to bring about a new dawn for women". Years later, "at an officers' meeting the night after her [Catherine's] funeral, William Booth said: 'She called me up at four o'clock one morning in the week that she died to give me a solemn message. She feared that the women of her beloved Army were not going to rise up to take the place she desired for them'."

She had good reason for her fears. Salvation Army historian, Major David Woodbury, writes, "In 1888 the Orders and Regulations of The Salvation Army clearly stated that 'both men and women were eligible for all ranks, authorities and duties within the Army'. No doubt this was William Booth's desire; however, it did not always come about, causing him to write: 'In the way of our salaried officers, we have a great difficulty to meet, because nearly every week there are two officers turned into one. That is, the male officers are joined with the female officers, and then, by some strange mistake in our organisation, the woman doesn't count. That is altogether contrary to the principles of The Salvation Army. I propose from this night that we count the woman as one; and if you don't count the woman the same as the man, count the woman two and the man one!'"

Over the years, many women of The Salvation Army, as well as sharing the load of 'Soup, Soap and Salvation' with their male counterparts, have also been agitating for full equality within the organisation.

Lily Sampson, an Australian officer from 1926 to 1966, exhibited a passion for women's equality throughout her career. During an appointment as Women's Court Officer in Sydney, according to an article written by Salvation Army historian, George Hazell, she protested to Army leadership, including the General, about the living conditions of unmarried women officers in the Australia Eastern Territory. The women "were given a small allowance and left to find their own accommodation. These conditions limited them to a single room with limited access to facilities for washing, bathing and relaxation." Lily later wrote: "When I felt [a rule or procedure] was unequal, I said so, and kept saying so, until I got into trouble. Then I kept on anyway – it made a better Army. Some things were changed at long last."

In 1990, the Australia Eastern Territory moved closer to independent appointments for married officer women when it appointed then-Major Heather Lang as head of a department in her own right. The Chief Secretary stated at the time: "With this appointment we are making a statement to the Territory concerning the appointment of married women officers." An article in the Hallelujah! history magazine noted that for the previous 30 years that appointment had been held by a single woman officer and "now the door of opportunity was opening up for married women".

One of William Booth's well-known quotes is, "Some of my best men are women!", and there's no doubt that women have made a significant contribution to the development of The Salvation Army.
The Australia One Gender Equity Plan is another historic milestone on the journey.