A light that never goes out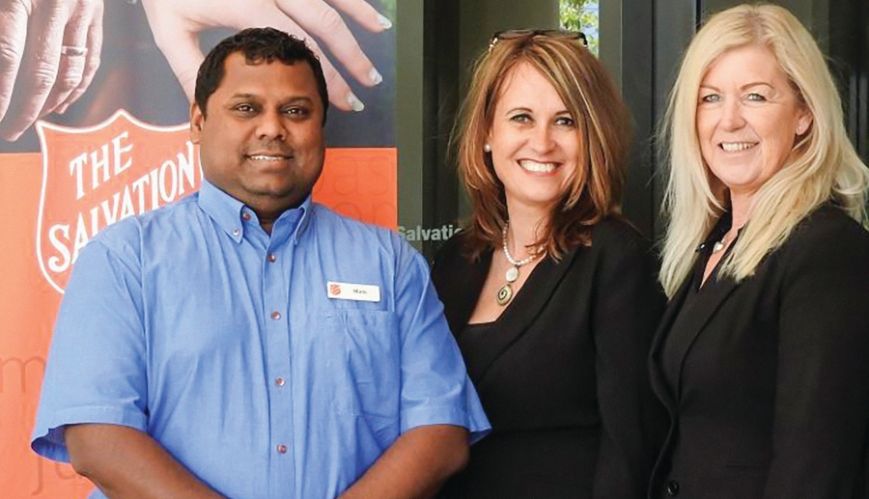 A light that never goes out
13 July 2018
The Salvation Army's Beacon crisis and transitional accommodation facility in downtown Perth is just that – a place of love, care and hope that shines brightly in the city.
It's a place that restores broken lives and gives people the tools they need to heal, find a path out of homelessness, and reconnect with community.
The Beacon offers 12 crisis and 90 transitional beds to people who are experiencing homelessness and receiving Centrelink benefits. The facility has bedrooms with ensuites, independent living areas, and is set up like a small motel.
The Beacon is always open. "We set people up for success," says Bev Wilson-Malcolm, the manager at The Beacon. "And we provide a holistic continuum of care and case management to help get people from the streets back into a community and living independently." The Beacon focuses on the Key to Change Restorative Lifestyle Program, which builds on the keys to a balanced life.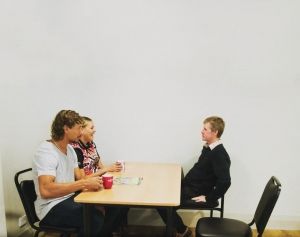 The four keys symbolise physical wellbeing (discover), psychological wellbeing (dream), social wellbeing (design) and spiritual wellbeing (destiny). "We give clients permission to dream, to design and to shape the future they want – centre to it all is the desire to change and to break the cycle of homelessness," explains Bev. "Together we work on what this looks like and what needs to happen to achieve it."
Through the program, The Beacon gives its clients access to a range of different professionals and services, including psychologists, dieticians, mental health services, addiction counsellors, a supported housing accommodation worker, street lawyers and others.
"We try to get our clients' health looked at first and get them established on a case-management plan to see if they are willing to engage with us, and what services they will need," says Bev.
"We aim to get them healthy, debt-free, working on their issues and ready for a fresh start. We also offer a community living program for clients in the community with mental health issues and complex needs. Our outreach stream offers a range of services, including a mobile GP."
When clients are ready to move into the community, The Beacon assists them with furniture and other items to help make their house comfortable. "Most of our clients have come from the streets and so have nothing," says Bev.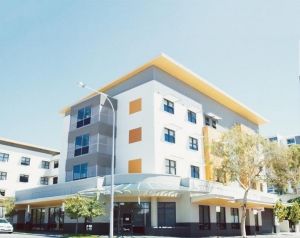 netta's new life
Among those clients is Netta. She was a broken woman when she walked through the doors of Perth Fortress Corps last year. It was 29 October 2017, and Netta was homeless.
"My husband, an ex-veteran, threw me out of the house," she recounts. "There had been many episodes of violence during the last year due to his alcoholism. He was violent, argumentative and unpredictable, nothing like the kind-hearted, beautiful man I met many years before."
At Perth Fortress Corps that morning, a Doorways community service case worker sat down with Netta, who broke down in tears while explaining what had just happened and that she needed help. Netta, who is also confined to a wheelchair and profoundly deaf, was feeling anxious and afraid about her future.
"My wheelchair means accessible accommodation is hard to find, but that morning the church was able to find temporary accommodation for me," she says. "I had lost my family and my home, but I gained a whole Army of people wanting to help me."
Four days later, Netta moved into accommodation at The Beacon. "I have been living at The Beacon for five months now and they are working with me to find the right place for me to live on a permanent basis," she says. "Doorways has offered assistance, food, clothes and legal advice when needed.
"I count myself so fortunate to have met some amazing people during my stay at The Beacon. I am beginning to feel more positive now – I have a new life in Jesus, a new home and a much brighter future." Netta was also recently enrolled as a soldier of the Perth Fortress Corps.
Two chaplains who have worked closely with Neta are Majors Ian and Deidre Dearing. They work on-site and are also available to accompany clients to court or offer support as required. More than 60 volunteers assist the 54 staff members at The Beacon. Corporations, schools and other professionals in the community also offer their services.
The Beacon is funded by the Western Australia State Government.