Ari unearths emotional find in artefact hunt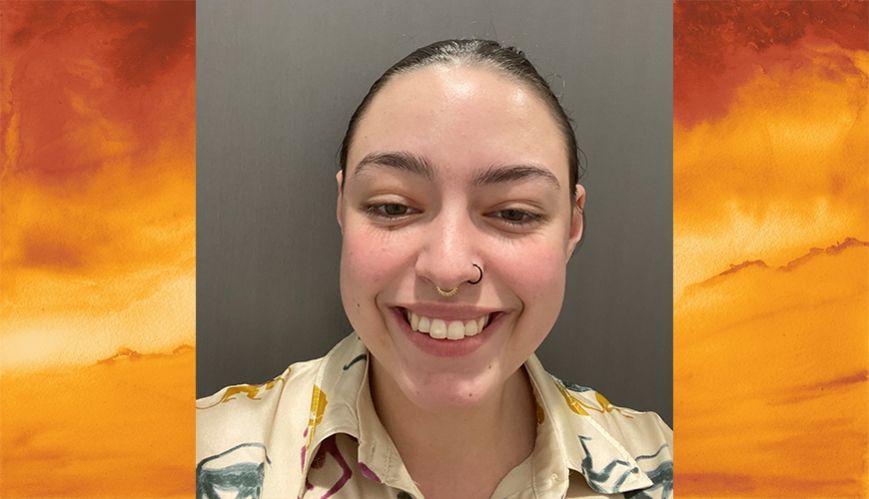 Ari unearths emotional find in artefact hunt
9 August 2022
Ari James-Mason is an intern with The Salvation Army, organised through CareerTrackers, a national program that creates paid internship opportunities for Indigenous students.
International Day of the World's Indigenous Peoples is being celebrated today.
---
By Danielle Pianta
Ari James-Mason, a proud Wiradjuri and Wailwan woman, is studying Psychology and Justice at Queensland University of Technology (QUT). As part of her studies, she is completing an internship with The Salvation Army through a national program that creates paid opportunities for Indigenous students.
"I joined The Salvation Army through an organisation called CareerTrackers who help First Nations students receive amazing opportunities to intern in a corporation they may have never gotten the chance to on their own," Ari said.
"I worked within the Enterprise Project and Strategy Management (EPSM) team. Within this part of The Salvation Army, they sought to help all departments with upcoming projects and the logistics of how to achieve their project goals smoothly."
One project that Ari contributed to is the Reconciliation Action Plan (RAP).
"It's a framework to guide how we engage with Aboriginal and Torres Strait Islander peoples and the reconciliation initiatives. Within this framework, a significant commitment is the Returning of Artefacts [program], which is the area that I have been working on," Ari said.
"Returning of Artefacts involves returning Indigenous artefacts back to Country that have been donated through Salvos Stores and yarning about the significance of the object or item. I had the pleasure of looking through some of the artefacts and attempting to identify which country they belonged to and looking realistically into how this process will happen."
While organising artifacts at Queensland Divisional Headquarters in Brisbane, Ari was surprised to see an item from her Country. As part of her research, Ari referred to reference materials to find out more.
"I saw in the blurb of this book that the author was from Coonamble – my mob's area – and was intrigued to read more. But when I opened the first page of the book, I saw my great-grandfather's name and went into complete shock," said Ari.
"I was so shaken that I went outside to call my mum and started crying and had a hard time keeping my composure. I was very shocked by my reaction because I was never close with my family and never thought that one book would be able to bring out so much emotion in me.
"After this experience, it made me realise how important this RAP commitment is to Indigenous peoples. From someone who has little to no connection with my family having such an emotional experience, I can't think to imagine how important and emotional it would be for someone enriched in their culture.
"I am so proud and honoured to be a part of this journey of returning artefacts and how empowering it will be for Indigenous peoples."
Ari is in the second year of her four-year undergraduate studies and will continue to do winter and summer rotations as part of the internship until she graduates.
"Job-wise, I would love to be a part of EPSM in the future, but I am open to anything! My one criteria is that it will help someone."