Breathing new life into our history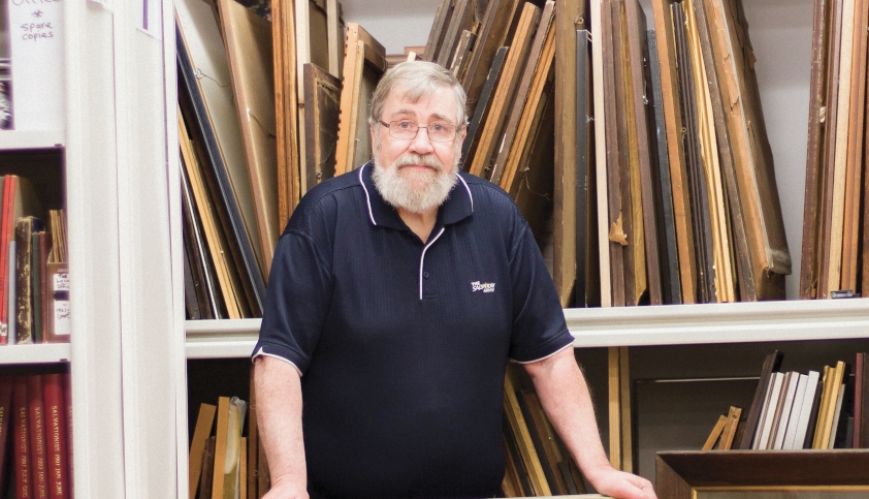 Breathing new life into our history
14 June 2019
Lindsay Cox, manager of The Salvation Army Australia Museum.
By Jessica Morris
Soup, Soap, and Salvation! – the catchcry of William Booth's mandate when he founded The Salvation Army – still lives on in front-line ministry today.
And while we often envisage it as the provision of emergency housing, a simple cup of coffee, or a vibrant youth group activity, it takes on an entirely different form for the team at The Salvation Army Australia Museum.
A visit to the Australia Territory's two museums, in Melbourne and Sydney, reveals much more than dusty pieces of history. The team members, led by Museum Manager Lindsay Cox, see their roles as front-line mission, namely through their interaction with visitors – from tourists to researchers and Salvationists, as they peruse realms of Army history most people never knew existed.
Major Donna Bryan, the Assistant Museum Manager in Melbourne, puts it this way: "Most of the people coming here aren't Salvos and we are given free rein to say who we are, what we do, and why."
Previously known as The Salvation Army Heritage Centres, the new Australia Territory has united the two museums under the one banner and named it The Salvation Army Australia Museum, giving Lindsay the opportunity to share Army history with more people than ever before – a task he relishes.
"We open people's eyes to the Army that there's a lot more than the emergency services," he says. "It's an anchor point. It can be a reminder of our beginnings and our mission. The museum helps older Salvos feel all their work over the years hasn't been forgotten. It can be an inspiration to current Salvos, and the other part is it's great PR for the Army!"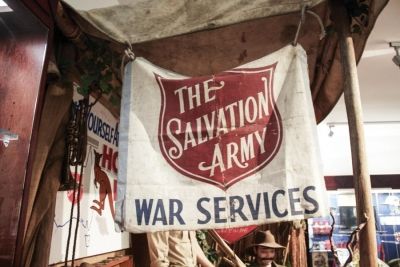 And considering more than 1000 people per year walk through the museum doors, and 80 per cent are non-Salvationists, the mission field has never been more plentiful.
"A lot of Salvos think, 'What will you have? An old bonnet, a cornet? What's there to see?' And a lot of the general public think the same thing," says Lindsay. "But then they come in and see things like [our presentation on] the flying padre, The Salvation Army [Limelight] studio ... even banding."
hidden gem
The Melbourne location of The Salvation Army Museum is a hidden gem among the city's throng of cultural artefacts. Residing on the fourth floor of 69 Bourke Street – a historic building which, Lindsay informs, most of our Generals, including William Booth, have preached from – it houses thousands of artefacts, beginning with the very deed poll brought to Australia by the Army's first officers in 1881, signed by General Booth and legitimising the Army's work here. Strolling through the exhibits, a visitor is taken through the Army's fascinating, and at times heartwrenching, history.
Lindsay introduces me to the band of the 2/22nd Battalion, which included 23 Salvationists who tragically drowned in a prisoner-of-war ship during World War Two; shows me the Bible of Adjutant Harold Hosier, who chose to become a prisoner of war for four years and was appointed by the German camp commandant to be the Australian prisoners' chaplain; and tells me about the elderly visitor to the museum who donated a gramophone arm to the Kokoda display after saying a Salvo had literally saved his life during that arduous World War Two campaign.
It is evident that these artefacts are far more than static items of history; they are open doors to the message of the Gospel that Salvos have lived out for more than 150 years. And they remind guests of the important work the Salvos still do today. Now, with the Sydney branch of The Salvation Army Museum having recently reopened at Bexley North (9am to 2pm six days a week) under Assistant Museum Manager Don Callaghan, the rich history of the Salvos is available to even more people than before.
"We don't charge admission, and we don't have an obvious box for collection. If people want to donate they do. Especially groups who come through; if they've had a good time they often take up a collection of their own. We probably get more that way!" says Lindsay.
front-line mission
The biggest drawcard at the Melbourne location is the historic attic photographic studio. It now houses the Limelight Museum and tells the story of the Army's Limelight Department and its pioneer filmmaking between 1896 and 1909.
Tourists, students and film aficionados come to see the display of original glass lantern slides and equipment, and view digital copies of the slides from the early production Soldiers of the Cross .
Visitors are often awed by the story of William Booth and the Army's initiatives. "You point out some of the Army's other firsts – in fair trade with Hamodava Tea, by creating an employment bureau, and in talking about safety matches," says Major Bryan. "They say, 'How come we don't know about these things?'"
The museum's advertising is mainly organic. Word of mouth draws many locals and tourists, with glowing reviews at online site TripAdvisor. Aside from this, Lindsay also gives more than 20 presentations a year outside the museum, illuminating Army history and drawing in groups from an array of educational, cultural and religious traditions.
For Major Bryan, her appointment at the museum came as a delight and surprise when she realised the importance of ministry in the role.
"I'm a few years from my retirement and it was time for a change. It was unbelievable for me, because it would have been my dream appointment, but I never thought that an officer would be appointed to this position. After six months I sent an email to Commissioner Floyd Tidd and thanked him for the appointment because I was back on front-line mission," she says.
It's fair to say you can spend hours studying the treasures in The Salvation Army museums in Melbourne and Sydney. And if you keep an open ear, you'll hear the sounds of the team telling a visitor about the tireless work of Salvationists past and present.
It's a timely reminder that we stand on the shoulders of giants, and that celebrating our history is an integral part of walking into our future.
Find out more about The Salvation Army Australia Museum by calling (03) 9653 3270 (Melbourne), (02) 9502 0424 (Sydney) or visit The Salvation Army Australia Museum on Facebook.