Caring for kids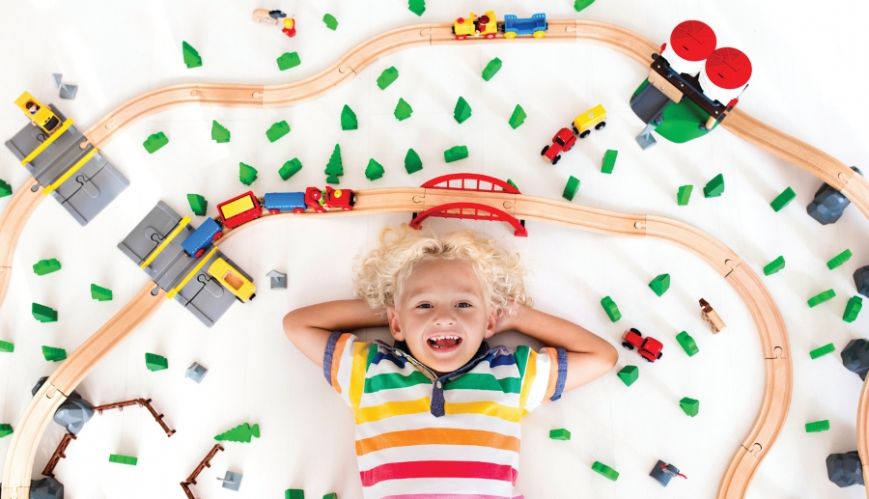 Caring for kids
19 March 2018
It's all about giving children a better start in life.
Fourteen years ago, when Communities for Children (CfC) began, its focus was on children under the age of ve. Based on research into child development and neuroscience, the program stressed the importance of a child's early years. After more than a decade of implementation, the program now includes children up to 12 years of age and their families, and The Salvation Army has been there the whole time, playing a contributing role in Queensland, South Australia and Tasmania.
In the early days of CfC, the Federal Government and The Salvation Army knew community development was crucial. Sites throughout Australia where families were struggling were identified, and those sites were asked to develop a strategic plan to support families experiencing vulnerability – a plan that included family, community and government working together.
The Facilitating Partner Model was chosen, where, in each site, one organisation would act as the facilitating partner who would broker partnerships with all levels of government, non-government organisations (NGOs), and community members. The facilitating partner would also research needs and develop a strategic plan for the cluster of suburbs in their site that would assist families at risk to get better outcomes for their children.
The Salvation Army at Logan (south of Brisbane), Ingle Farm in Adelaide, and South East Tasmania, is a CfC facilitating partner, with the three sites well connected. Others spoke to Salvation Army CfC workers in Queensland, South Australia and Tasmania to find out how they were progressing with the program.
Queensland
The Salvation Army's Life Community Church at Slacks Creek in Logan received initial funding for CfC in 2005. Through partnerships with organisations already in the community and facilitating new groups, the CfC team implemented a wide range of programs in this highly multicultural area, from healthy eating sessions to massage for mothers and babies, playgroups, literacy classes, evidence-based parenting programs, story reading and telling for both parents and children, and music.
In 2013-2014, CfC in Logan developed a family support program called The Family Place in consultation with other Salvation Army CfC sites and support from Queensland's Griffith University. 
It provides integrated services for families – particularly vulnerable and disadvantaged families – to improve child wellbeing and development, safety and family functioning; and to help build stronger, more resilient families and communities. This approach is the outworking of The Salvation Army's shared mission of caring for people, creating faith pathways, building healthy communities and working for justice.
"The Family Place provides free programs to all that are play-based, fun and engaging," says The Salvation Army's Charmaine Stubbs, Community Development Worker and Collective Impact Facilitator for Communities for Children. "It enables all families to come together, play with their children and celebrate being a parent. It provides opportunities for social connection and alleviates isolation.
"The Family Place looks like a big playgroup, but there are lots of non-stigmatising support options so it's a 'soft entry' for families needing help in areas such as counselling, speech therapy, evidence-based parenting programs, mentoring, peer-to-peer support, physiotherapy or child health."
The Family Place approach has created a paradigm shift in the way services are being delivered for children and families, including child safety, child health, drug and alcohol services, Aboriginal and Torres Strait Islander and multicultural services.
In October last year, The Salvation Army's CfC program in Logan won the 2017 NAPCAN Play Your Part award for Queensland through its funded partner, the Crèche and Kindergarten Association Family Place. NAPCAN is the National Association for Prevention of Child Abuse. The Play Your Part award recognises initiatives that promote the safety and wellbeing of children and young people.
Lieutenant Brad McIver is Operations Manager of the Army's Community Services, which oversees CfC in Queensland. "We are about building God's Kingdom on earth and seeing people flourish and being all they can be," he says. "CfC is a model of engagement with the community that breaks down all barriers. From our perspective, too, it can help people who have never experienced the love of God before, to have the opportunity to do just that."
South Australia
Karl Brettig, Manager of Salisbury Communities for Children, based at Ingle Farm Corps in Adelaide, says they have been working in this space for 10 years now, with their initial three-year funding being renewed several times.
"The initial re-evaluation after four years, showed significant improvements in the way parents were interacting with their children and more significant collaboration between stakeholder organisations. It was, and is, an exciting opportunity to do something substantial and something different – to redesign the way services are delivered and to do something that makes a difference."
Karl and his team speak to key stakeholders including children, parents, services providers and government agencies, to identify the needs in the community and the gaps in services that needed to be filled. The result has been the "Family Zone" concept – a large area within a primary school, with "breakaway" smaller areas, where families can meet for programs and activities such as reading sessions, playgroups, support groups for different needs such as postnatal depression, parenting skills, and a wide range of other activities.
"This allowed us to fund programs and support activities for families without having to worry about buildings and infrastructure," Karl explains. "In partnership with Lutheran Community Care, the existing area was redeveloped to meet the key needs of our families and having it in a school means that people come more readily because they don't feel labelled.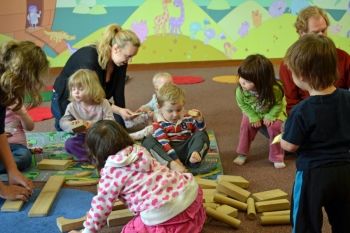 The positive results from CfC programs are reflected in the Australian Early Development Census that measures the development of children in their
early years – physically, emotionally, socially and cognitively. "At Ingle Farm, we've seen a 32 per cent rate of vulnerable children in some areas, drop down to a 22 per cent rate over a three-year period," says Karl. "Pretty much only CfC services were added to the community during that time, so we can see the difference we are making. We also have something to offer the families and children spiritually, which isn't included in the census. Our Mainly Music groups are a significant ministry opportunity and a great place to get parents and kids started, and growing, spiritually. Research shows the contribution faith communities make in society and the difference having a faith makes to families."
The CfC team has also developed a social-emotional learning program to help reach children who have experienced trauma in their lives. "Our wellbeing classroom space works with junior primary children and helps them process feelings such as sadness and anger, as well as relate socially and communicate better with each other," says Karl.
Tasmania
The Salvation Army in Tasmania's South East has been a facilitating partner with CfC since 2006. The priority areas for the South East Tasmania location are safety, resilience and aspirations. Community partners are engaged and funded to deliver programs that address at least one of the priority areas.
Some of the programs being delivered include playgroups, family support workers, parenting groups, school holiday programs, "Hidden Sentence" awareness training - supporting families affected by having a family member in prison; and return-to-work training for parents, including teen and young parents. "Part of the facilitating partner role is identifying special projects, working with the community to identify gaps in service delivery and developing an action plan/group with services and communities, including the children, to address the concern or issue," explains Stacey Milbourne, Manager, Communities for Children, South East Tasmania.
One project recently undertaken was to work with local schoolchildren to conduct a safety audit of their communities. "The children spoke mainly about not feeling safe in certain places and in different situations," says Stacey. "With the support of The Salvation Army, the CfC facilitating partner has worked closely with the children and other place-based services to help the children to make their communities safer. 
The children have presented their safety map audit to politicians; designed and presented "Safe Place" signs to local services, community members and businesses where they feel safe; met police to discuss unsafe use of motorbikes and how the police can increase their patrols at specific times and in specific places to keep the children safer; and created a mural to paint on underpasses.
The Salvation Army CfC facilitating partner also looks at developing resources that address a specific need within the community. These include: A Born to Read booklet aimed at supporting parents and carers to read to children from birth or before; and books written for children aged 8-12 on topics including cyber bullying, cyber safety, smoking tobacco, drinking alcohol and having a family member in prison.
"I think the strength and uniqueness of CfC is that we don't tell communities what they need, but rather work with and listen to community and bring people together to identify and address the needs within community," says Stacey. "We listen and we work with the community, and facilitate good outcomes for everyone."