Carved into shape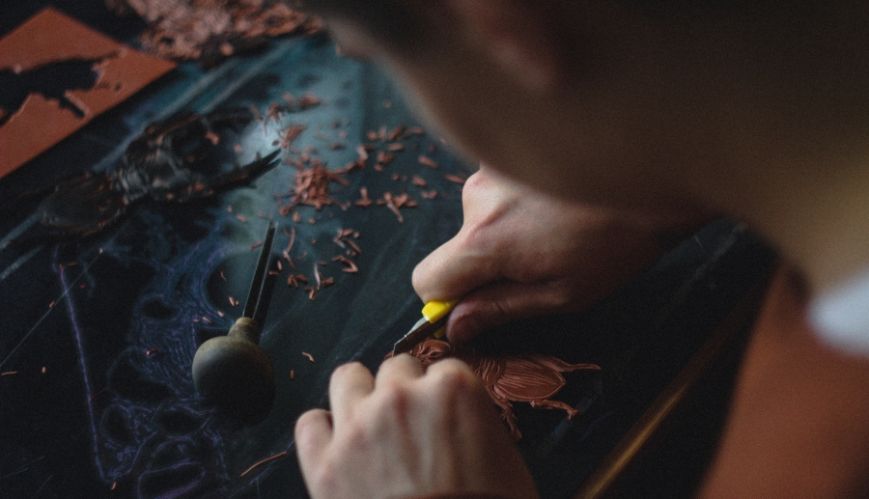 Carved into shape
1 September 2019
Photo: Angelina Litvin
By Mal Davies
When I was at university, many years ago, I had the opportunity to study several Eastern philosophies. I chose to do so largely so that I knew more about them, well, at least to some basic level.
My thinking was that I couldn't very well tell a Buddhist that he was wrong and Christianity was right if I didn't know the first thing about Buddhism! So I thought a brief 'crash course' was just what I needed.
As I studied these varied and interesting belief systems, I found what I perceived to be – from my Christian mindset – many flaws, and yet I also found some lovely teaching illustrations, anecdotes and stories.
In Taoism, for example, there is a concept called "pu" which is commonly translated as "the uncarved block"; it is at the basis of a teaching about our potential as humans. The gist of it is that you imagine an uncarved block of wood that a master sculptor can carve into any shape or object he desires.
He can turn that block of wood into an elephant, a bowl, a temple, a human face, an apple, a rose ... almost anything! However, as soon as he starts to carve it into something he imagines it to be, he limits its potential.
As a pure, unscratched block of wood he can shape it into anything, but as soon as he carves one piece of wood away, well ... if he changes his mind and wants to carve something else, it's too late – that piece has gone!
As soon as he starts carving, he limits his options for what the block can potentially become. What has shaped you? What has 'carved' you into the person you are today?
We are all 'carved' by people we meet, events we attend, cultures we live in, experiences we have. For many of us, the main 'sculptors' who work on us are our parents – to the point where, as we grow older, we can see ourselves reflecting them closely.
I recall the exact moment I realised I was turning into my father. I was standing at a bus stop one day after university; I would have been about 19 years old. My father had a way of standing that was well known to his family.
He would hook his thumbs into the corners of his trouser pockets and stand there with his hands dangling next to him but thumbs firmly stuck in the pockets.
As I waited for the bus I was whistling – another trait I picked up from my father – and I looked down. After a moment, the whistling stopped and I realised I was standing with my thumbs hooked into my pockets.
I jumped!
I pulled my hands out of my pockets, shivered slightly and crossed my arms. Who do you, either consciously or subconsciously, model your behaviour, speech patterns, attitudes and lifestyle on? Who do you try to be like?
Scripture recommends having a role model who is another Christian. For example, Paul wrote to Titus and said: "Show yourself in all respects to be a model of good works, and in your teaching show integrity, dignity, and sound speech ..." (Titus 2:7-8, English Standard Version).
He advised Timothy: "... set the believers an example in speech, in conduct, in love, in faith, in purity" (1 Timothy 4:12,ESV) and he told the Philippians to "keep your eyes on those who walk according to the example you have in us" (Philippians 3:17, ESV). 
However, Paul took it a step further when he told the Corinthians: "Be imitators of me, as I am of Christ" (1 Corinthians 11:1, ESV). Just as Paul encouraged them to follow his example, he was trying to follow Jesus' example!
He was imitating what was rolemodelled to him. So what does that look like? What sort of example did Jesus set?
He was good, obedient, forgiving, compassionate, gracious, bold, righteous, considerate, faithful, wise, honest, generous, and we could go on and on. He was so much!
While we're told that we should "have this mind among yourselves, which is yours in Christ Jesus" (Philippians 2:5, ESV) – other versions of the Bible say 'mindset' or 'attitude' – the fact is that we should also model our actions and behaviours on Christ's life.
He was the 'complete package' and the perfect role model for us. Which brings us to our key question: are you willing to let God 'carve' you into the likeness of his son?
I'm not talking about a man with a beard; I'm talking about someone who is obedient, compassionate, gracious, generous, faithful.
God won't carve you into someone new without your permission; he won't shape you into something (or someone) you don't want to be. He will only commence the work of carving you if you invite him to do so and give him permission.
God never imposes himself on us; he waits to be invited. This Father's Day, I actually praise God that I am growing to be like my father, a man whose faith and obedience to God I highly respect, but I also want to grow to be more like my heavenly Father, and my role model in Jesus.
I hope your prayer today is the same as mine: "Father, carve me. Shape me into who you want me to be." 
Major Mal Davies is Corps Officer at South Barwon Corps. A version of this article appeared in The Officer magazine.