Chatterbox program speaks up for mental illness issues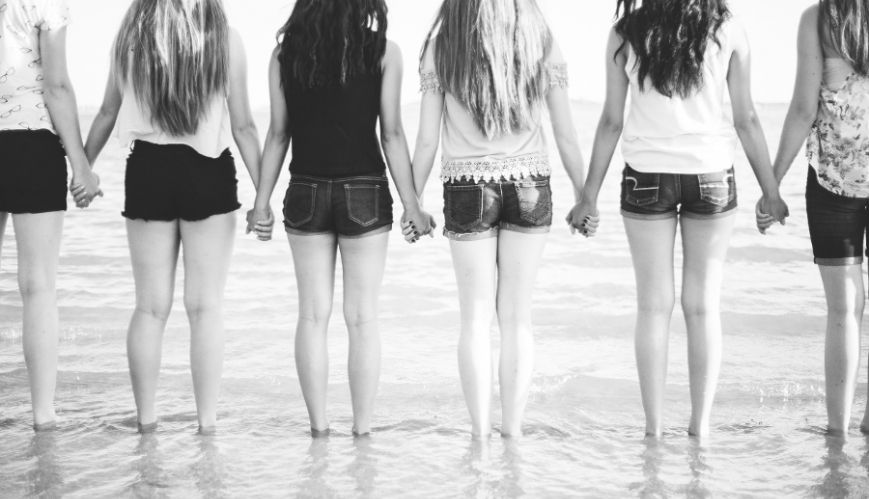 Chatterbox program speaks up for mental illness issues
23 July 2018
By Faye Michelson

Tuesday's Chatterbox program is a highlight in the busy week of Kingborough-Huon Corps Officer Major Linda Miller.

The corps, located south of Hobart in Tasmania, started the first group, designed to mentor upper primary school-aged girls, two years ago and now runs four each week.

"I enjoy sharing life with the girls and sometimes I think I get more out of Chatterbox than the girls, as I feel God working in and through the program," Linda says.
 
"We started a youth group at Huonville this year, with a number of Chatterbox girls attending and they are bringing their friends along. The girls have lots of questions about faith and God, and it's such a joy to have faith discussions with young people searching for the meaning of life.

"I love that a once quaint, quiet old Army hall is now alive every day with the sound of laughter, love and hope. It inspires and encourages my soul."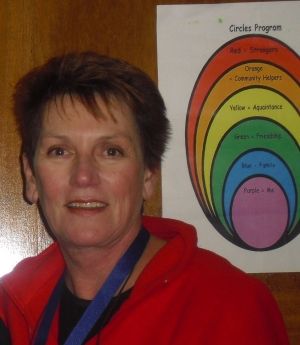 Psychotherapist Chris Walker (pictured right) is the brains behind the program. In March, Chatterbox won the Bendigo Bank community choice award and in May Chris was awarded the Special Voluntary Service to the Huon Valley community award.

Others Online writer Faye Michelson asks Chris why she is so passionate about Chatterbox.
What inspired you to develop Chatterbox?
As one in five Australians live with mental illness, I initially designed Chatterbox for girls living with a parent or primary caregiver experiencing mental illness. I wanted to give these girls the opportunity to express their feelings about the challenges they face. The school that was inviting the girls to engage in Chatterbox then asked me to include girls in situations of generational welfare, family sexual abuse and domestic violence. That's not to say all the girls who attend Chatterbox live in families where these issues exist.  Some join because of social anxiety, reluctance to engage in school or simply because they want to be part of Chatterbox.
What's your link with The Salvation Army?
I began volunteering with the Kingborough-Huon Corps four and half years ago as a volunteer counsellor. Given my need to serve and my commitment to the Salvos, it was only natural that Chatterbox would be linked with The Salvation Army. I don't facilitate Chatterbox alone –Majors Linda and Steve Miller, Sarah Davidson and Justin Cooper from the Salvos have all been instrumental in encouraging me and offering guidance as Chatterbox has grown, and Linda and Janet Storan co-facilitate with me. We hold the groups at The Salvation Army Huonville Corps –the hall is on the same street as the school. The girls walk from school, often accompanied by the deputy principal, and we meet them halfway. Often during the walk to the hall one or two girls will say, "I've got a lot to say today", and we know immediately there's been "stuff" happening for them.
Describe a typical Chatterbox session for us.
Each week we come together for two hours. We share afternoon tea and have a round-the-table catch-up. Often what's said in that catch-up is what we bring into the next session. After that we usually engage in activities surrounding coping strategies to help our girls manage stress and challenging emotions, such as anger, anxiety, depression and restlessness. We do activities around boundaries in relationships and work through our internal body signals that tell us when something doesn't feel right and how to remove ourselves from such situations. We make dreamcatchers and discuss how we can dream big to make our world a better place, or prepare a tree of life and discuss our roots, values and skills. We discuss what's not working for us and throw "the rubbish"into our compost bin and do an activity where we discuss how we are all beautiful on the inside and how that impacts our life and how we are with others.  
What's the most important time during your two hours with the girls?
Circle Time is a sacred space and a key factor in Chatterbox's success. During Circle Time, the facilitator(s) introduce topics designed to help the girls develop skills to enable them to navigate their social development and education. These include individual girls'life experiences, self-perception, health, values, communication, family relationships and issues, school issues, drugs and alcohol, grief and loss, changing distorted thinking, managing anger, problem solving and relaxation. It's also during Circle Time that the girls share what's important to them. Circle Time becomes a circle of trust and trust is powerful.
What results do you see?
I see many benefits for the girls. Chatterbox helps to build their self-esteem and resilience as well as skills and techniques to help them achieve their goals. It helps build academic skills beyond the classroom as well as social confidence and consciousness. Most importantly, it equips them with the skills to productively face life's challenges. Being part of a safe and trusting group is extremely helpful to each individual girl's growth and the opportunity to learn about themselves often results in changed behaviour. One of the biggest results I see is the girls developing trust and compassion. Huonville Primary School deputy principal Ian Thomas sees many positive outcomes. He said, "Some are that 'reluctant'girls have become regular attenders. Without being too trite, gloomy faces are being replaced with smiles, stubborn and defiant actions have been replaced with compliance. Recently I have been approached by an increasing number of girls who want to be part of Chatterbox and I am not exaggerating that over 50 per cent of our Year 5 and 6 would now like to be involved".
Why do you volunteer your time for this program?
I believe young people need a safe and strictly confidential space where they have permission to engage in "no off limits"conversations. I volunteer my time so each girl has the opportunity to have an advocate to help them speak up for their needs and where necessary, speak on their behalf. To witness a girl who experienced significant trauma sit in silence in Circle Time for 14 months, then disclose to the group about her traumatic background and to continue speaking is a constant reminder about why I volunteer my time. For me, this shows the power of groups and, on a personal level, a reminder that Chatterbox is worth every minute of time I put into it.
What the girls say ...
I like Chatterbox because:
"It's a place to talk and make new friends."
"It taught me to be more open to people."
"I get to tell the group stuff."
"It taught me what's said in the circle stays in the circle."
"It helps me when I'm down and to improve my school work and my actions."
"I get to be with everyone and learn social skills."
"It taught me how to respect people."
"I now know about negative self-talk."
"It helped me change how I react to bullying."
"It taught me how to respect others and how to be honest."