Condemnation to Compassion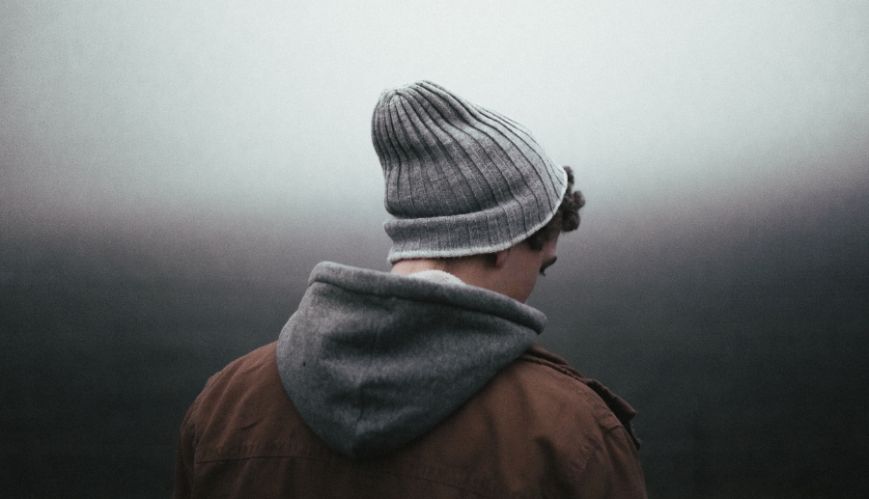 Condemnation to Compassion
10 October 2016
A middle-aged man stood up during the testimony time at church and shared that he had been feeling so depressed lately that he had even thought about taking his own life, simply to end the mental anguish. Rightly, the corps officer took time in the service to pray for this man and invited others to gather around and support this brother in prayer.
While some prayed for healing and peace, some prayed that this man would draw close to God again, and others prayed that whatever was spiritually holding this man back would be removed so that he may regain a fullness of spirit. Others, completely unsure of how to respond or what to say, stayed in their seats.
Unfortunately, this scene is played out time and time again within the Christian setting, demonstrating a lack of understanding around the complex relationship between mental illness and faith. This is a vital topic for discussion, as research shows that one in five Australians will experience a mental illness, and most of us will experience a mental health problem during our lifetime.
A mental illness is an acute health problem that significantly affects how a person feels, thinks, behaves and interacts with other people. It is diagnosable by medical professionals and can be treated like other health conditions in order for the person to lead a productive and healthy life. Examples such as anxiety disorder, major depression and schizophrenia are but a few of the mental illnesses experienced by people, including many Christians. There are many health issues that affect our mental state and they need to be understood for what they are – problems with a person's health and not their spirituality.  
In the context of the Church, the populous has tended to formulate its own pseudo-theology regarding mental illness, based upon a general understanding amongst the laity. This lay-theology, that is, a general understanding of how theology and mental health interact, has evolved not in consultation with experts or scholars but within the communities themselves.
Sometimes the general consensus, the sensus fidelium (sense of the faithful) can be a useful resource for the Church, and sometimes, such as in the context of mental illness, it can be dangerously unhelpful and damaging. Oftentimes, mental illness manifests such a stark contrast to the "joy in the Spirit" that is expected within Christian communities, that the assumption that sin must be involved somehow seems fitting.
Dispelling age-old myths
Historically, people of most god-based religions believed that the divine affected everything. In ancient pre-scientific times, divinely-controlled outcomes made the most sense.
If crops failed it was as punishment for displeasing the god/s – any understanding of soil management and weather cycles was beyond an ancient mind. Battles were won or lost depending on who the god/s favoured. If someone became sick and died, it was not the outcome of a natural disease process, but the outcome of a divine choosing and, therefore, the dying person must have displeased the god/s. Today, we, as Christians of the Wesleyan variety, would not look at a flood as
God's outpouring of displeasure on a particular town, or quietly wonder what our neighbour "did" in order to deserve breast cancer. However, we still tend to draw a connection between mental illness and sin.
In a 2005 study involving various Australian denominations, almost 38 per cent of respondents agreed with the statement that major depression and schizophrenia may be evidence of demonic influence. A further 25 per cent remained "neutral" on the question.
A 2007 anonymous survey of Christians found that one-third of those who had suffered from a mental illness had experienced fellow church members expressing to them that their illness must be "a result of personal sin". Even within the religious published material dedicated to helping those going through difficult times, the language used regularly discusses demon possession and personal sin as major factors influencing one's mental health.
A study by Christian psychologist Marcia Webb found that "Demonic forces were cited more often than any other potential source of depression". We don't blame diabetes on personal sin. We don't blame heart failure on personal sin or demonic influence. If I get the man-flu, nobody blames it on my sinful behaviour, yet for some reason we so often fall to spiritual reasoning when it comes to mental health issues.
This connection between mental health and sin that still exists today must be broken, for it is not only poor science in regard to what we understand about brain physiology, it is also poor theology that can so easily harm those already vulnerable people in our congregations who suffer from mental illnesses.
Elijah's example
A great scriptural example we can look to in regards to viewing mental health is found in the Prophet Elijah's cry, "I have had enough, Lord ... Take my life; I am no better than my ancestors" (1 Kings 19:4). Having been chased and continually threatened by King Ahab, Elijah collapses under a bush and calls for the Lord to end his suffering and take his life.
Fear and despair have overtaken Elijah to the point of suicide. Yet the Lord does not chastise him for lack of faith or command him to repent and pray more. Nor does God look to see what demonic influences might be at play. Instead God approaches this weary and distressed man with compassion and hope. God attends to his physical needs by providing sustenance and space for rest. We read, "All at once an angel touched him and said, 'Get up and eat'. He looked around, and there by his head was some bread baked over hot coals, and a jar of water. He ate and drank and then lay down again" (1 Kings 4:5-6).
Later in the chapter we read that God also provides Elijah with a companion, someone to help share the burden of his calling and hope for the future. In Elijah's darkest hour, there is no condemnation of personal failure, but rather divine compassion and encouragement for a better future. How can we better help our brothers and sisters who suffer from a mental illness? We must better understand how mental illness works. Understanding that it is a health condition and has nothing to do with a person's level of spirituality or closeness to God will help shape our reactions to the mentally unwell. It will move us from a place of condemnation to a place of compassion.
Within this place of compassion we are able to show gentleness towards the sufferer, seeking ways of engaging with them to help them through this health crisis. Whatever the illness may be – cancer, heart surgery, or depression – when someone who is unwell knows people are supporting them and are there for them no-matter-what, then the outcomes are overwhelmingly more positive.
This support also needs to encompass the families of those suffering a mental illness, for it is often also a difficult road for them to travel. Suffering from a mental illness can be frightening and isolating, and even more so when we feel judgment rather than support.
We in the Church must change our thinking around mental health and seek to love the mentally unwell in ways that will lead to better outcomes for all involved. As Jesus reminds us, "Truly I tell you, whatever you did for one of the least of these brothers and sisters of mine, you did for me" (Matt 25:31-46).
Matt Cairns works part-time for The Salvation Army's social justice department.