Meet the Salvos' new Multicultural Ambassadors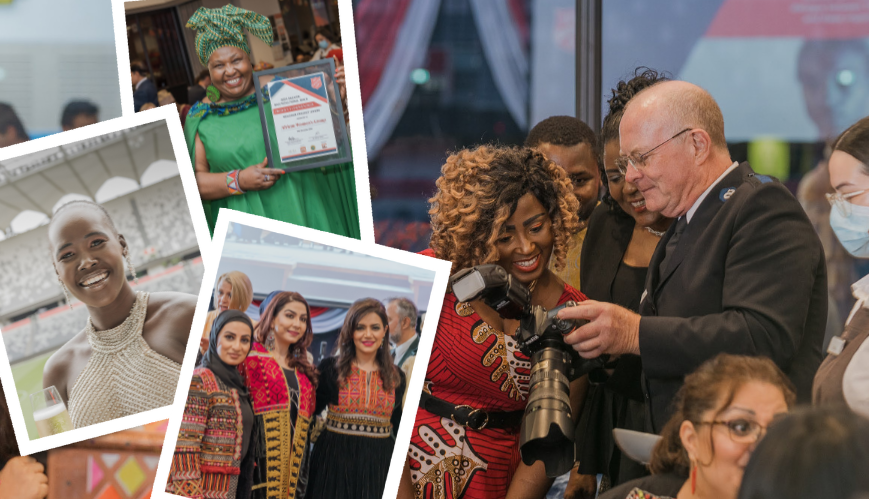 Meet the Salvos' new Multicultural Ambassadors
27 July 2022
The Salvation Army's Multicultural Ambassadors and their communities celebrated the launch of the Multicultural Engagement Campaign at a gala in Western Sydney last November. Photos courtesy of The Salvation Army Intercultural and All Abilities Team.
By Jessica Morris
The Salvation Army is an international, multicultural movement inspired by the love of Jesus ­– and the Australia Territory's Multicultural Ambassador Program is on a mission to share this message with people of all backgrounds. Selected in 2021, six ambassadors stretching across different ethnic backgrounds are partnering with The Salvation Army's Intercultural and All Abilities Team as part of its Multicultural Engagement Campaign to lead people to faith. 
"We are believing that the Multicultural Engagement Campaign will further build and be a launching pad for connection with culturally diverse communities – connecting people to expressions that lead to faith pathways," shared Adrian Kistan, General Manager for Intercultural and All Abilities Team. "We need to create a new narrative so that people from culturally diverse communities can have a better understanding of who we are."
Deeply committed to the mission of The Salvation Army, the Multicultural Ambassadors will be a voice for The Salvation Army in their community and will use their influence to connect people to local expressions. Others writer Jessica Morris connected with some of the ambassadors to find out why they are passionate about their culture, The Salvation Army's mission and this new partnership.
Who are they?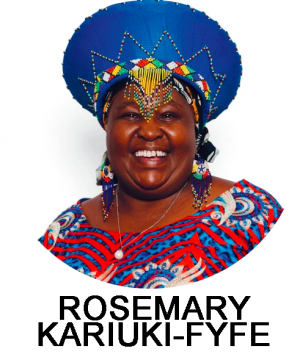 Rosemary Kariuki-Fyfe: 2021 Australian of the Year – Local Hero Award, Multicultural Liaison NSW Police Force and Campbelltown Police.
Hawa Mohammad: Bachelor of Law/Bachelor of Communications (Social and Political Science) student, former UNICEF Ambassador, Multicultural NSW Board Member, Non-executive Director ARACY Board.
Melissa Monteiro: CEO of the Community Migrant Resource Centre, Chair of the Settlement Council of Australia (SCOA), Director on the Board of Anti-Discrimination NSW & Police Multicultural Advisory Council. Author of The Girl From Mumbai – A Migrant Story.
Ben Wang: Georges River Councillor, President of Georges River Association.
Maryam Popal Zahid: Founder and Director of Afghan Women on the Move (AWOTM).
Anyier Yuol: Founder & CEO of Miss Sahara and Anyier Model Management, former chair of the Australian National Committee on Refugee Women.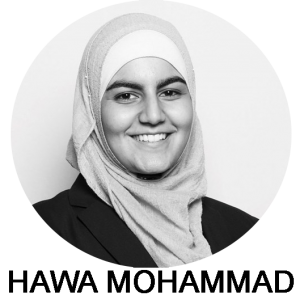 Q: Tell me about your culture. What does it mean for you to live this out daily?
Rosemary Kariuki-Fyfe: I'm Kenyan, but now I'm a proud Australian.
Hawa Mohammad: Ethnically, I am a Pashtun woman. Pashtunwali entails being honest, humble and living in a dignified manner. It also means that you treat people with respect and wish for your fellow humans what you wish for yourself.
Melissa Monteiro: We came husband and wife and our son to this land of milk and honey [from India]. I was moved by poverty when I was as little as eight. From exposure to the world of prostitution as a field placement during my Masters, to street children and not-for-profits here in Australia, I am shaped by my values.
Ben Wang: I'm a Chinese-Australian. The best part of Chinese culture is the value of family, education and hard work. The best part of the Australian culture is "fair go for all" and its Aboriginal history.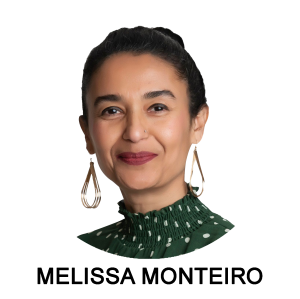 Q: When did you first encounter The Salvation Army?
Rosemary Kariuki-Fyfe: I partnered with The Salvation Army when I started working with the police in 2006 in Auburn when many refugees were settling down.
Hawa Mohammad: As a child, during the summer, I would ride my scooter through the streets of Lakemba, and I distinctly remember there being a Salvation Army store that I loved to visit. It gave me the greatest gift of all; the gift of nurturing my mind and building my imagination.
Melissa Monteiro: My first encounter with The Salvation Army was as a growing child. I lived about 400 metres from a Salvation Army building. I watched each day the numerous services they provided to the disadvantaged communities that lived on the same street and surrounding areas.
Ben Wang: I read about The Salvation Army when I was in China and was impressed with the organisation's use of the military model to perform charity work.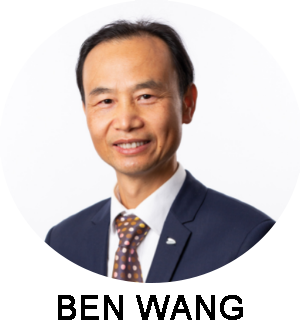 My first real encounter in Australia was when I was organising a big charity event for the Georges River Association.
Q: What does it mean to you to be a Multicultural Ambassador for The Salvation Army?
Rosemary Kariuki-Fyfe: I'm humbled to be a Multicultural Ambassador for The Salvation Army. If I can be a change to anyone, that's my happiness.
Hawa Mohammad: Being a Multicultural Ambassador means that I can finally help create a space where people from diverse backgrounds are valued and that they feel welcome to seek help.
Melissa Monteiro: I am proud to be an Ambassador for The Salvation Army as I am firstly a firm believer in its mission and cause that it serves. I am also a practising Christian, and my faith and beliefs resonate with those of The Salvation Army.
Q: If you could share one thing about your journey and people with the wider Australian public, what would it be?
Rosemary Kariuki-Fyfe: Never give up and be the change you want to see in other people.
Hawa Mohammad: I have tried many different things. I feel that I have lived so many small lives in this one big, gigantic, scary life. When you take life in small steps and increments, it becomes much easier to envision and plan what you would like to do.
Ben Wang: During my campaign for Georges River Councillor, a lady with a baby approached. She said she was new to the country, had just escaped an abusive relationship and was constantly looking for shelter and food. As an individual, there is only so much I can do to help; however, as a Salvation Army Ambassador, I knew the Salvos had a special program to help victims of domestic violence. She received immense help from Salvos afterwards. The moral of the story for me is: call out if you need help; stand out if you can help.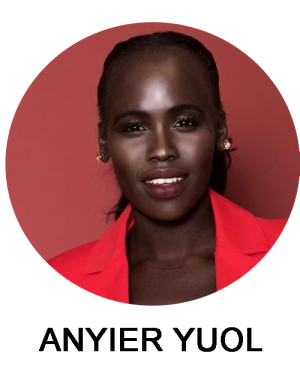 Q: How would you connect with our target audience to promote The Salvation Army?
Hawa Mohammad: My plan is to connect The Salvation Army to more schools so that we have a vision that includes education and sharing resources with the future custodians of our planet.
Melissa Monteiro: Communities should not be looked upon from a 'tokenistic' point of view. A genuine attitude to service is required to connect with communities. The Salvation Army has started right with the appointment of Ambassadors. It is good to continue to spread and promote the brand.
Ben Wang: The Salvos are a big family to me. All people in the world are a bigger family to me. I would connect with the target audience as if I were to look for lost family members. We will leave no one in need.