Forming a new Australian identity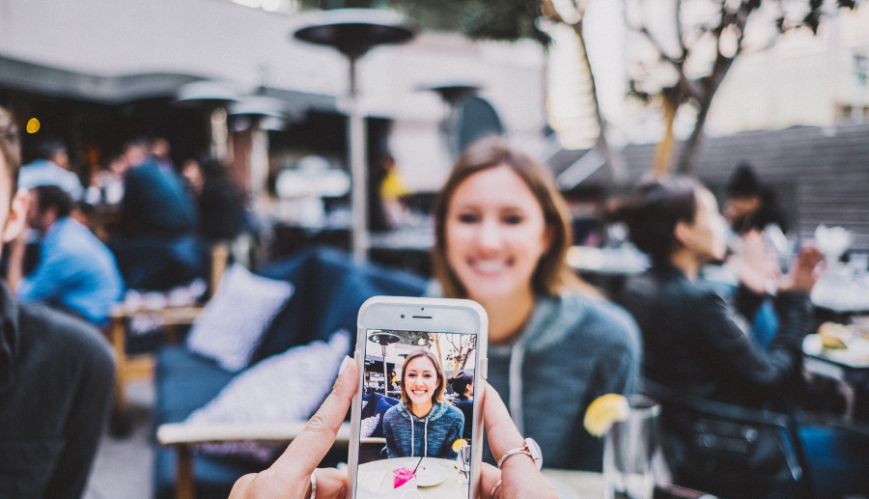 Forming a new Australian identity
29 January 2017
There is a great need for a better understanding of what it means to be authentically Christian and authentically Australian.
This new understanding will need to integrate the realities of Australian history, its successes and its failures. It will need to respect the diverse cultural backgrounds of the many people who now call themselves Australian, from the original Aboriginal custodians of the land, to the various migrant peoples who have come to Australia over the past two 224 years. The current understanding of Australian identity tends to cover over the multicultural background of Australian identity. It tends to ignore the rich culture and history of Aboriginal people in this nation.
As an English migrant I have also observed that there are strong negative feelings towards Britain in Australia. It would seem that there is work to be done in the Australian identity in relationship to the British colonisation of Australia, and the transportation of convicts to Australia. Many British people were brought here against their will, rejected by the people of their homeland. I suspect that the feelings of rejection have in some cases passed down the generations to the present day.
There also seems to be quite a strong fear about so-called "Australian identity" being swallowed up by today's incoming migrants. This points towards an instability in our understanding about what it means to be Australian. When someone is settled and comfortable in their identity, relationship with others who are different is not threatening.
Some years ago, I was very excited to hear Uncle Graham Paulson's model for developing an authentically Christian and authentically Australian identity, at Surrender conference. Uncle Paulson is the first-ever ordained Indigenous Baptist pastor in Australia and has been involved in ministry for over 50 years. He has worked in remote, rural and urban contexts and brings an incredible depth of knowledge regarding Indigenous Australian cultures. He is also one of the premiere Aboriginal theologians within Australia and what it means to be truly Aboriginal and truly Christian in a post-modern Australia.
Identity framework
Uncle Graham used a sociological model developed in Papua New Guinea as a basis for understanding what identity is made up of. The first layer of identity is our cosmology and cosmogony. These are the stories a culture tells about the origins of the world. What we believe about our origins drives much of our self-understanding.
For example, in biblical times the Jewish understanding of the beginnings of the world were in sharp contrast with the prevailing Babylonian creation myths. The Babylonian story is that the world was created out the corpse of an evil goddess who had murdered her children. This story then teaches that creation and everything in it is evil. In contrast, the Hebrew creation stories tell us that God created everything from nothing by the power of his spoken Word. It also tells us that he looked on everything he had made and declared it "good". The way Babylonian people and Hebrew people understood themselves and their place in the world was starkly different based on these opposing starting points. 
The second layer of identity, built on top of our cosmology and cosmogony, is our values and customs. These are the things that as a group of people we define as "good". Values and customs are the way we think about life and relationships. The third layer of identity is social institutions which implement our values and customs. The final layer of identity is our outward behaviours. Our outward behaviours flow out of the other layers of identity, and show others who we are.
Cosmology and Cosmogony: Christ My Life
In the book of Philippians Paul talks about his identity in ways that relate to the model just discussed. In chapter 1, verse 21 he says, "For to me, to live is Christ". Paul defines his cosmology and cosmogony as the person of Jesus Christ. For every Christian the foundations of identity must be "Christ My Life". Jesus himself is the centre of Christian culture and identity. Romans 8:14-17 tells us that being in Christ is to be led by the Spirit.
The entire process of living in Christ is relational. Family identity and national identity are both relational and spiritual. Australia's identity as a nation comes from the identity of individuals. The identity of Australia's people is made up of a diverse range of factors– family, race, occupation and personality. These are all relational factors. Identity is also spiritual. As Christians we are identified with the Spirit (Romans 8), gifted with and led by the Spirit (Romans 12, 1 Corinthians 12) and fruit-bearing by the Spirit (Galatians 5:22-23). These various factors all combine to form our base identity.
Values and Customs: Christ My Mind
Back in Philippians, Paul goes on to say "Let the same mind be in you that was in Christ Jesus". The very way that Jesus thinks should define the way Christians think. Paul further defines how Jesus thinks, "Let the same mind be in you that was in Christ Jesus, who, though he was in the form of God, did not regard equality with God as something to be exploited, but emptied himself, taking the form of a slave, being born in human likeness. And being found in human form, he humbled himself and became obedient to the point of death – even death on a cross" (Philippians 2:5-8 NRSV). "Christ My Mind" leads us to self-emptying, servanthood, humility and obedience.
For the church in Australia this call to have the mind of Christ requires looking at the way we have colluded with colonialism. It requires asking the question: "What do we need to give up to do the ministry and mission of God in Jesus' way?" The first thing that should define the way we approach ministry is taking the nature of a servant. Jesus was by nature God but also servant. Servanthood should also define our mission and ministry. Jesus demonstrated this by washing his disciples' feet. Servanthood needs to be accompanied by humility. Servanthood without humility can easily turn into paternalism.
Every culture is different, so the way that these values apply will vary. For example, postmodern Australians emphasise time, Aboriginal people emphasise events. Where postmodern Australians tend to be task-focused, Aboriginal people are people-focused. Where postmodern Australians tend towards dichotomistic thinking, Aboriginal people think holistically. We focus on achievement, Aboriginal people focus on status. We have a crisis orientation, they have a non-crisis orientation. We conceal vulnerability, they expose it. Self-emptying, servanthood, humility and obedience will look different in conjunction with each person's values.
Social Institutions: Christ My Goal
Paul dealt with these sorts of intercultural questions. He came from a background that gave him all the social brownie points that anyone could want. However, he gave up all his social capital in order to know Christ, "whatever gains I had, these I have come to regard as loss because of Christ" (Philippians 3:7), and pushed forward to take hold of a different goal. "Not that I have already obtained this or have already reached the goal; but I press on to make it my own, because Christ Jesus has made me his own. Beloved, I do not consider that I have made it my own; but this one thing I do: forgetting what lies behind and straining forward to what lies ahead, I press on toward the goal for the prize of the heavenly call of God in Christ Jesus" (Philippians 3:12–14).
Our social institutions should work to move us forward to the goal. "Christ My Goal" will lead us to setup processes and institutions that move us closer to Christ in all spheres of life. Large parts of the Church have failed in the social sphere, which has led to the creation of parachurch organisations. The Church needs to regain a holistic gospel, because God wants to save whole people.
Outward Behaviours: Christ My Practise
Summing up everything that comes from "Christ My Life", "Christ My Mind" and "Christ My Goal" is "Christ My Practise". What we do should flow out of how we understand the world, our values and attitudes and the goal of Christlikeness. It will mean breaking away from cultural practices that do not embody Christ's life, mind and goals. This will not be easy. However, we have the promise of God's presence, strength and supply (Philippians 4).
Christ promises to be with us (Matthew 28:20, Philippians 4:9). Our authority and power for mission comes from God's presence. Part of "Christ My Practise" is learning to practise the presence of Christ. This is where our strength to face any circumstance, and to achieve any God-given purpose comes from (Philippians 4:13). It is also where the supply to do everything He's calling us to comes from, "And my God will fully satisfy every need of yours according to his riches in glory in Christ Jesus" (Philippians 4:19).
With all this in mind, is the Church asking the right questions? What has God called us to be and do and know? If we are doing what he has called us to his presence, strength and supply are attached to the call. The Church has the capacity to lead the nation in forming a new Australian identity. Is this a call we are ready to hear?
This article first appeared in the Australian Southern Territory Resource Centre.