Holiday Hobbies: Gary at peace 'subduing the earth'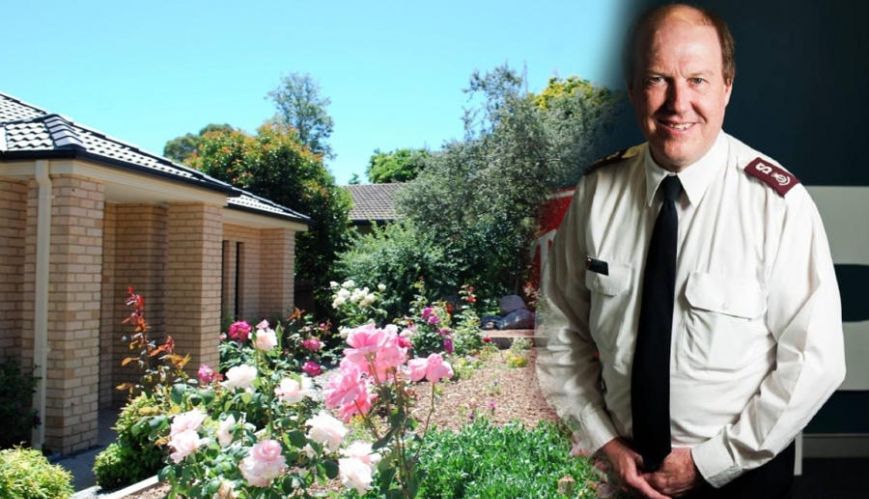 Holiday Hobbies: Gary at peace 'subduing the earth'
5 January 2021
Major Gary Masters and the front yard of the quarters in Canberra when he was there.
By Darryl Whitecross
From a young age, Major Gary Masters had the seed of good gardening planted in his heart by his father, Russell – a perfectionist when it came to his garden.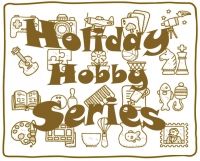 Gary, executive manager of The Salvation Army's legal department in Melbourne, has managed to keep his green thumb despite the life of an officer and moving between appointments in Queensland, NSW, ACT and Victoria.
For his latest appointment, he and wife Karen moved from Sydney and he is adapting to a new environment for gardening.
"Like my father, I love my garden and work pretty hard to keep it looking nice," Gary said. "I also believe I am fulfilling an unspoken responsibility to maintain the quarters the Army has provided to the best possible standard," he said.
Roses have traditionally been a significant part of Gary's gardens. As one would expect, he knows exactly how many bushes he's planted where – and can name most of them.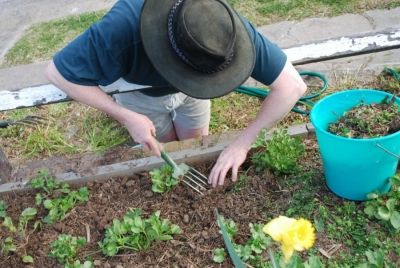 Gary in his element ... gardening.
In Capalaba, on the eastern outskirts of Brisbane, he started with five hybrid teas, which grew to 10 when the family moved to Hamilton in Newcastle (NSW). That number doubled to 20 with the terraced gardens at his quarters in Kotara in Newcastle.
"At Roselands (no pun intended) in Sydney, I had only six roses but started to explore standards," Gary said. "I didn't need any more because I had the rose garden at Maybanke, where I was the manager. The residents loved admiring my garden.
"Unfortunately, the sea air at Collaroy [on Sydney's Northern Beaches], when I was the manager at Elizabeth Jenkins Place, would not sustain roses so I concentrated on the centre and community involvement."
In Canberra, "which was probably my best display", 24 hybrid teas and 12 standards were well cared for along with the 10 floribundas already there.
A Chicago Peace rose that Gary grew at one of his appointments.
"Returning to Croydon Park in Sydney, I had nine standard 'Gold Bunnies' along the footpath, plus perhaps another 25 that I planted over the four years we were there," Gary said.
In Melbourne, the growing environment is very different to anywhere else he has been. "I have been watching the sun over the last 10 months, trying to work out where would be the best place to plant roses," Gary said. "It will be another 12 months before I get it to where I'd be happy to have photos taken."
In the interim, tulips, daffodils, ranunculi and assorted annuals have "flowered beautifully" and "we have been delighting in watching viburnum, camellias, grapevines, apple and pear trees, which were all established, moving through their annual cycle of growth".
There are two things Gary has learnt from his father. Firstly, cover up when working in the garden: "I always wear a hat, a shirt with sleeves and steel-capped boots." His father was more for working on a suntan than being sun safe. Secondly, "I do account my knowledge of plant names to him."
Karen doesn't really get a fresh bunch of flowers for Valentine's Day, birthdays or Mother's Day, but the two often walk around the garden together to admire the variety of blooms and colours. 
Gary grew up in the northern suburbs of Brisbane and answered the call for full-time service from Albion Corps, which is now Stafford Corps. In his 32 years as an officer, he has served in corps leadership, aged care, fundraising and his latest appointment in the legal department. The family attends Waverly Corps on Melbourne's outer east where he plays trombone in the band.
"The garden has brought me, my family and others a lot of joy over the years. I love doing a Genesis 1:28 and 'subduing the earth'," Gary said.
"There's an honesty about having dirty hands and the garden allows me to work out frustration, think things through and shut out the noise of the world. It is a sanctuary – the place where I feel closest to God and most able to be in touch with his creation."
Download file