Holiday Hobbies: Pow! Biff! Bam! - Lindsay's Batman collection is a knockout!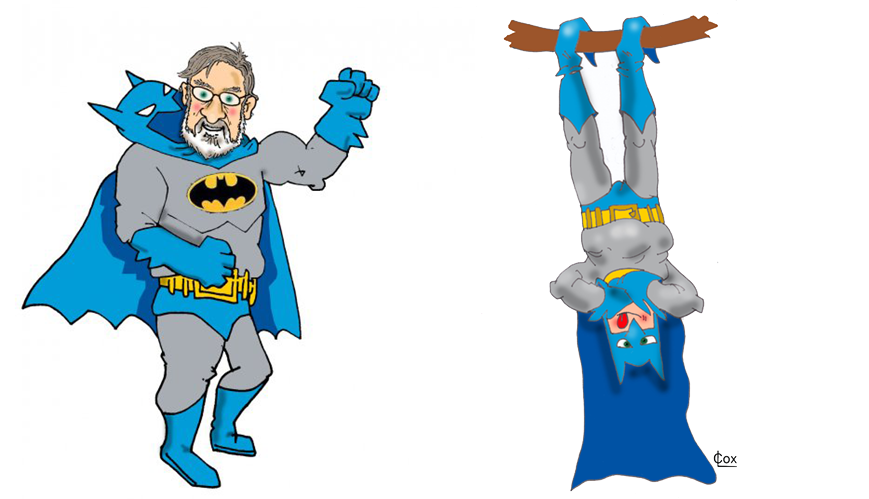 Holiday Hobbies: Pow! Biff! Bam! - Lindsay's Batman collection is a knockout!
11 January 2021
Lindsay doesn't just collect Batman, he also draws him! You may have seen some of Lindsay's other work in Salvo books like, 'Fire A Volley!'
By Jessica Morris
Holy hobbies Batman!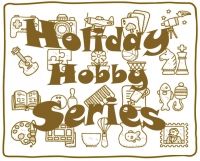 The catchcry of Robin, the famed comic book character and superhero sidekick to Batman, isn't heresy – not when you experience the joy of God through superheroes!
Just ask Lindsay Cox, The Salvation Army Museum Manager, who has an impressive private collection of Batman figurines. Since 1985, he has collected 330 statues of the Caped Crusader, not to mention 60 of his witty partner in crime-fighting, Robin.
Lindsay has collected more than 330 Batman figurines since 1985.
"I started collecting in about 1985 for my young son, to give him an interest and feel for collecting," says Lindsay. "But he quickly outgrew it as he liked Spider-Man better ... and I just continued on." 
While his son took a preference to the super abilities of Spider-Man, Lindsay leaned into the humanistic side of Batman, resonating with the 'everyday' nature of the pop-culture icon. And that's why he's stuck with Bruce Wayne's alter ego all these years – because he's an 'everyman'. Sort of.
"Superman and Captain America, and the like, rely on unscientific or supernatural powers, whereas Batman (aka Bruce Wayne) uses highly exaggerated human skills," explains Lindsay.
In recent years, Batman has become a darker more aggressive character, known for Christian Bale and Ben Affleck's vigilante depictions of the hero. But Lindsay prefers classic representations of the character and generally collects figurines to match this.
"My favourite depiction was when Adam West played the role of Batman in the 1960's TV series and movie. This Batman was fun; not like the more recent
morbid, psychotic and violent depictions," he said.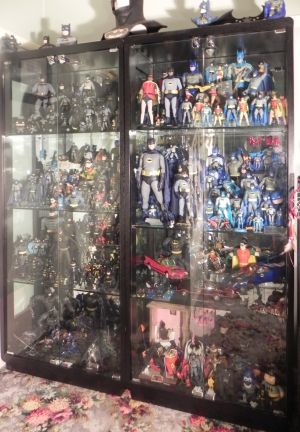 Lindsay's impressive cabinet display of Batman and Robin figurines.
"I like the vintage Batmans of pre-1989, particularly the TV and film Batman of the 1960s. My oldest example is a rare 1940 rubber Batman, but I reckon my favourite item is the first one I got; a 1982 Batman (with companion Robin) action figure by Kenner. I have nicer and more elaborate Batman figures, but this one grabs me."
It's an impressive collection, and it's topped off by some bizarre inclusions like Octogenarian Batman – a bearded, bespectacled Batman, wearing braces, on a mobility scooter.
So where is God in this fantastic collection? As Robin would emphasise – everywhere! After all, holiness is experienced whenever we encounter God. And you can be sure Lindsay experiences the joy of the Lord every time he sees Octogenarian Batman out of the corner of his eye.
"People collect things for many reasons, no doubt. Sometimes it's because they want to possess something they admire or enjoy, or want to belong to," he says. "Perhaps, in a small way, I can liken my collecting to my desire to admire, enjoy and belong to God."
How's that for a holy hobby?