How to recognise a good review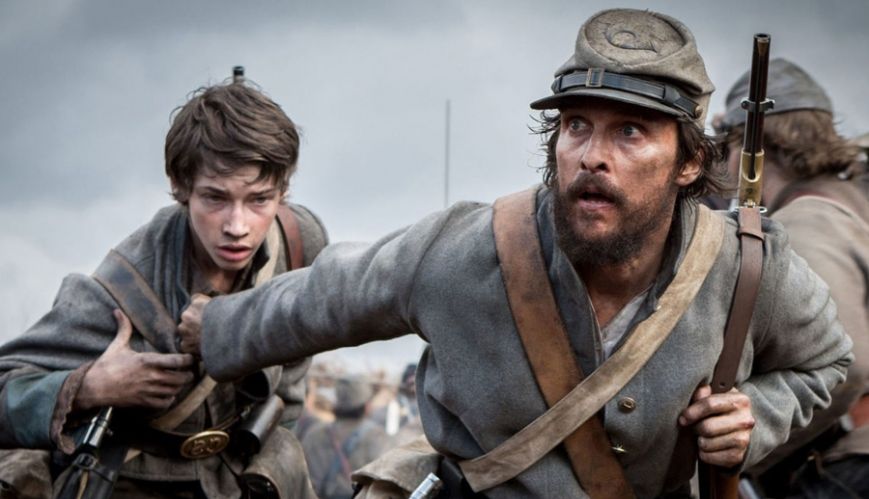 How to recognise a good review
17 February 2017
It was Father's Day at the local primary school. That is to say, my son and his eight-year-old peers were invited to bring their fathers to class so they could benefit from meeting a diverse range of men – Dad "Show And Tell", if you like. So, I dutifully lined up at the front of the classroom with a number of equally uncomfortable men and waited as the teacher asked each of us our jobs.
The first man was a plumber. I was envious; his occupation was so easy to explain. The second man was the manager of a box factory. Again, lots of nods from the sea of fresh faces. Then the teacher came to me. "Mr Hadley, could you tell the children what you do?" Now I'm a scriptwriter and reviewer; how was I supposed to explain that? So I took a deep breath and I answered: "Children, I watch TV for a living."
Apparently, I now represent the single most envied occupation in my son's school. The teachers, however, are wondering how they can regain the initiative and turn their children's minds How to recognise a good review. back to more sensible pursuits. I can appreciate their professional disdain. How could – why would – anyone make a living out of playing with popular culture? It happens to be the same criticism I've consistently received from the Christian community over the past 20 years: Why would a believer devote their precious time to considering film and TV?
It's not just a question of whether reviewing is a "real job" but whether writing and reading about popular culture is a justifiable use of a believer's time.
It's certainly fair to ask. Jesus told his disciples: "The harvest is plentiful, but the workers are few. Ask the Lord of the harvest, therefore, to send out workers into his harvest field" (Luke 10:2). The time is short and souls hang in the balance. We might watch TV to relax, but why would we work our grey cells over anything as trivial as the idiot box? And I would be the first to agree that much which passes as review, even by Christian writers, is self-indulgent at best and idolatry at worst. But assuming there is something worth reading out there, how do you recognise a good review?
Firstly, if you read a review in this publication that gushes over the acting, the camera angles, the director's previous work, the special effects – in short, one that is indistinguishable from anything that might be printed in Empire magazine – you have my permission to write a letter to the editor. You can rightly expect more from publications promising to draw you closer to God. But secondly, the same can be said about reviews that are laundry lists of swear words uttered, sexual acts witnessed and violence observed. Unexamined umbrage is just as unhelpful as unadulterated worship.
Thirdly, there is a type of review that looks like mature Christianity but still manages to miss the boat. It observes the presence of a villain or a deliverance worthy of consideration, but uses them as a pretext to leap straight to a Bible passage without once trying to engage with what the film makers might believe. Their approach can be particularly simple – "It's got a hero, and we've got a hero in Jesus!" – or intensely intellectual – "The battle between Harry Potter and Voldemort is a criticism of Western extravagance!" – but both authors are divers looking for springboards.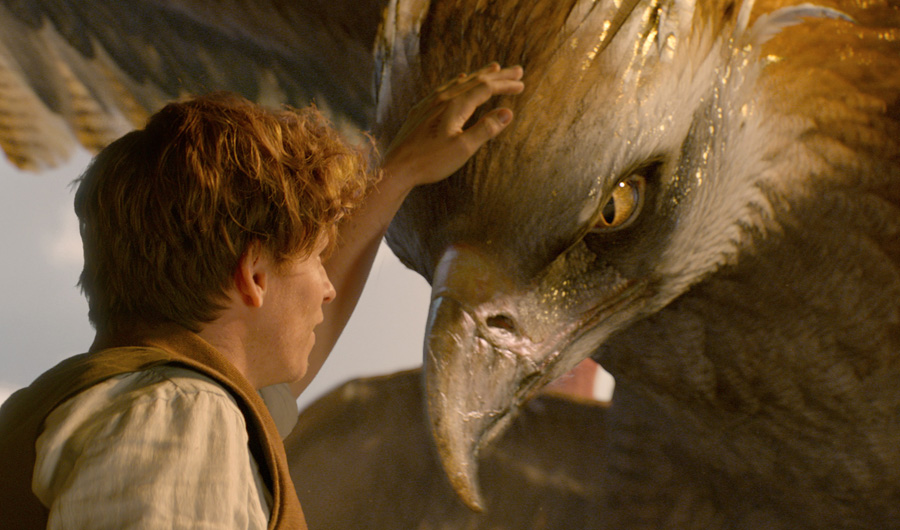 Fantastic Beasts And Where To Find Them, starring Eddie Redmayne and Katherine Waterstpm, has an unclear worldview.
No, a good review is one that helps uncover a worldview – the perspective a story takes on life, that affects its approach to a dozen moral and spiritual questions. The worldviews of some films are plain to see; they drive the plot – like last year's Free State Of Jones, for example. It's the story of an American Civil War field medic who deserts when he realises the poor are dying to preserve the riches of the upper class. His Christian convictions tell him that all men are equal, including the African American slaves who are being abused, and so he establishes a free state in which all people can live as God intended. He believes God's commands are so universal and important that they are worth both fighting and dying for.
The worldviews of other films are much harder to see – like that belonging to Fantastic Beasts And Where To Find Them. This adult fantasy for Harry Potter fans, which featured on the big screen late last year, introduced us to Newt Scamander, an eccentric wizard visiting New York in the 1920s. On the surface, the film is about a suitcase full of magical creatures who accidentally get loose. However, we soon learn the biggest danger is an Obscurial, a dark force created when a magical child is repeatedly forced to deny his or her identity. In J.K. Rowling's universe the "Obscurist" is a dangerous person who has been fundamentally damaged by others' prejudices.
Cinemagoers end up revelling in a world where suppressing your essential nature – who you believe yourself to be – is the worst thing someone can do to you. And it doesn't take an O.W.L. from Hogwarts to realise how the world will apply that to Christian teachings.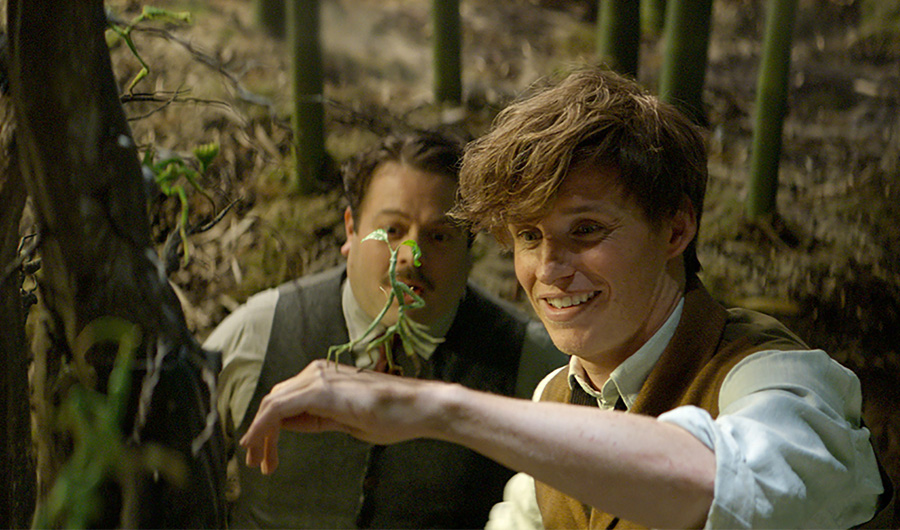 Once you understand the worldview behind a piece of pop culture, you're in the best position to decide what spiritual encouragement or threat it actually represents. In fact, the best reviews will teach you how to find those worldviews for yourself. Understanding what's going on in a film is very much like talking to a teenager. It's all in the questions you ask. If you'd like to have a go at unmasking a worldview yourself, begin by asking these three:
1. What does the film have to say about God?
2. What does the film have to say about good and evil?
3. What does the film have to say about me?
Thinking it through, alone and with friends, will lead you to digest rather simply consume popular culture. For parents, though, the real question is what films might be feeding their kids. I regularly speak to parents and other carers about the effects popular culture has on their children. The most common question I get asked is, "How can I prepare my kids for the messages film and TV contain?" The answer, once again, is teaching them to not just passively observe but ask questions about what they see.
The purpose of training our minds to uncover worldviews is to compare and contrast them with Jesus' view. Christianity has a rich tradition of using those answers to make openings for the Gospel, beginning with the Apostle Paul. In Acts 17, Paul finds himself in Athens, the ancient capital of worldviews where the populace, "... spent their time doing nothing but talking about and listening to the latest ideas". Paul visits the marketplace, the deepest concentration of popular culture, sees an altar to 'An Unknown God' and realises this means that the Athenians acknowledge their knowledge is limited. So he tells them about God, beginning by reflecting their own entertainments back to them: "[God] is not far from any one of us. 'For in him we live and move and have our being.' As some of your own poets have said, 'We are his offspring'" (Acts 17:27-28).
Paul uncovers a good thing in Athens' popular culture – God cares for us – and in so doing, uncovers God for his audience. You can do the same when you realise that every positive that appears in a film or TV show is a potential pathway to God, because all good things are a reflection of God's character. They may well be imperfect pictures but, like fragments of a broken mirror, they still reflect him back to us. Now, if you can find a review that helps you do that for someone you know, then it's definitely a worthy read.