Joyful Intercessors: Cadet Ben Knight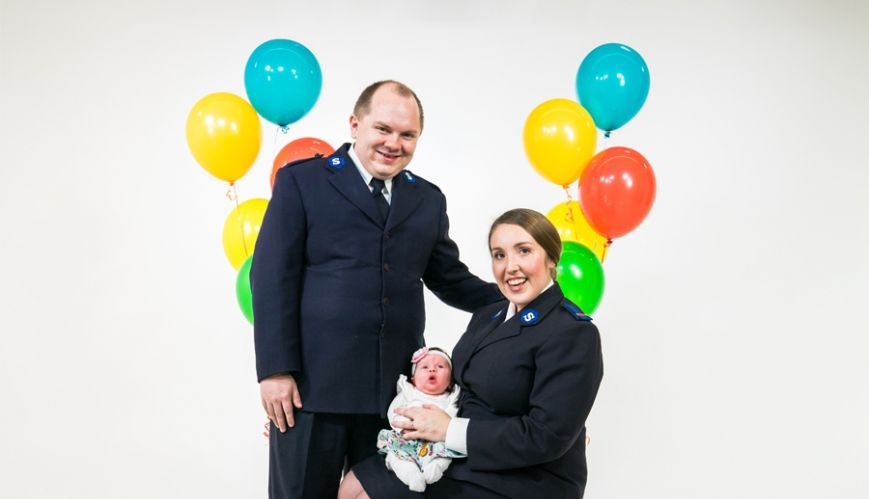 Joyful Intercessors: Cadet Ben Knight
18 November 2016
I have known about Jesus ever since I could remember. My parents are officers and I was brought up learning about Jesus in church and through my family. However, that knowledge of Jesus did not become a true, intimate relationship until I was 18.
Before this, my life was completely selfabsorbed. I lived to please one person – myself. I was not a troubled teen by any stretch of the imagination, but my world tended to revolve around me. That was until Youth Councils in 2004. I remember thinking that there had to be more to life than just pleasing myself. I looked up and saw a poster of the face of Jesus and thought about how he lived a life of humility and sacrifice. I made a decision on that day to try to live the same way.
From that day on, my life has transformed from living for myself to putting others first. I began serving and leading in the church from a deep desire to serve others. I believe this was the first step to my calling to officership.
My wife and I attended a leadership conference called Delve in 2013. There I heard a seminar about the origins of The Salvation Army. In all honesty, I entered the conference harbouring some bitterness towards The Salvation Army because of past experiences. However, being reminded of the Army's focus on the least, the last and the lost at its inception and how it has the same focus today inspired me.
It excited me about The Salvation Army once more. I felt God speaking into my heart that day about becoming an officer through reinvigorating my passion for seeing the hopeless find hope in Jesus.
After two years in college, that fire has not been extinguished. In fact, the flame has been fanned. Through my spiritual development, my love for others has increased. Having people around me over the past two years, who have encouraged me and spurred me on in my faith, has allowed me to pursue Jesus in a more intimate way.
My future prayer is that my passion for my Lord and for seeing others saved does not dwindle, but each new day as an officer of The Salvation Army will continue to fan the flame of my heart.
The Joyful Intercessors session of cadets will be ordained and commissioned on Sunday 4 December, 2016 in Brisbane.
Read more testimonies from the Joyful Intercessors: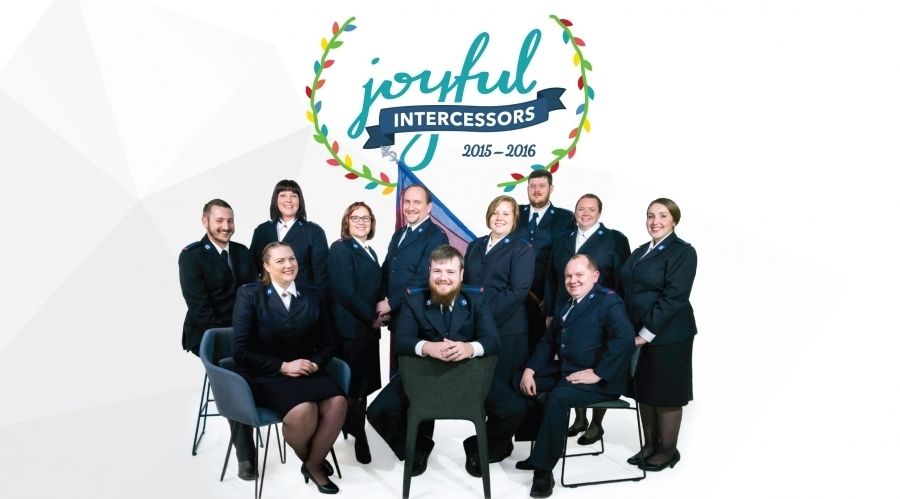 The Joyful Intercessors. Photo: Lena Pobjie
You can watch the Commissioning LIVE on mySalvos as it happens! Tune in to mysalvos.org.au/commissioning on Sunday 4 December to take part in the ordination and commissioning of cadets and Celebration of Mission.
When: Sunday 4 December 2016
10am (AEST) – Ordination and Commissioning 
2.30pm (AEST) – Celebration of Mission
For more details, head to mysalvos.org/commissioning.