Kistans expanding the Kingdom in California
Kistans expanding the Kingdom in California
7 November 2018
Australian officers, Captains Cheryl and Nesan Kistan, last year joined Salvation Army and community volunteers to assist fellow evacuees from the California wildfires.
By Lauren Martin
 
Australian Salvation Army officers, Captains Cheryl and Nesan Kistan, have been ministering in the United States for just over a year, but say God has already opened doors to opportunities they couldn't have imagined.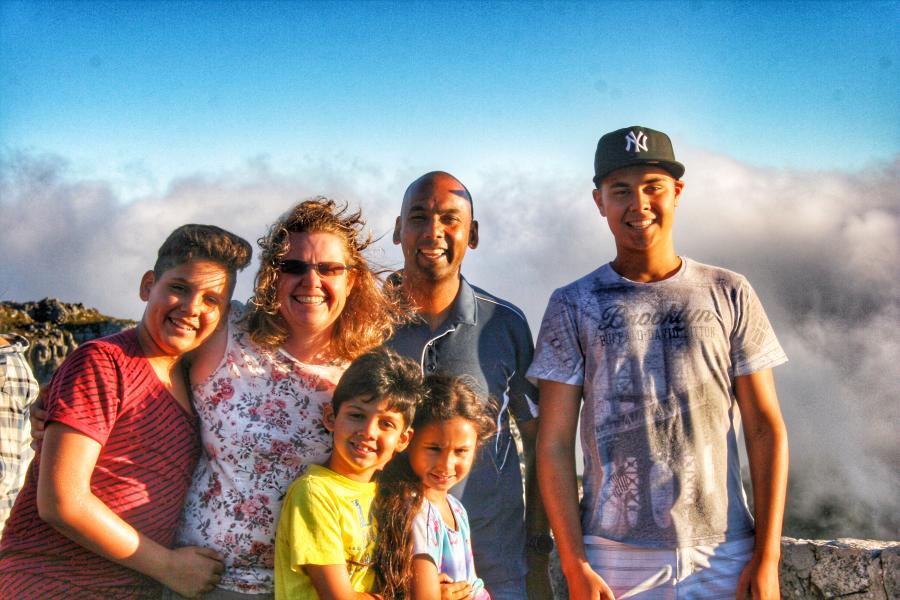 The couple and their four children (pictured right) arrived in their appointment at Tustin Ranch Corps, California, in June last year, after spending the majority of their decade as Salvation Army officers in corps appointments at Auburn and Ryde in Sydney.

Nesan and Cheryl based their first sermons in the US on Ephesians 3:20-21: "Now to him who is able to do immeasurably more than all we ask or imagine, according to his power that is at work within us, to him be glory in the church and in Christ Jesus throughout all generations, for ever and ever!"
 
With these verses as their foundation, the Kistans' focus at Tustin Ranch has been on strengthening members'reliance on prayer, reshaping church as "family" and looking at ways to become more missional.

"We're just following Scripture and building an Acts 2 church," says Nesan. "Where the people worship together, they fellowship together, they share their possessions by giving to one another, they go out and actually share the gospel of Jesus Christ."
 
Tustin Ranch Corps is situated in Orange County, one of the wealthiest areas of California, yet, like most of the US, homelessness is a huge issue. It's estimated that 554,000 people are homeless across America on any given night.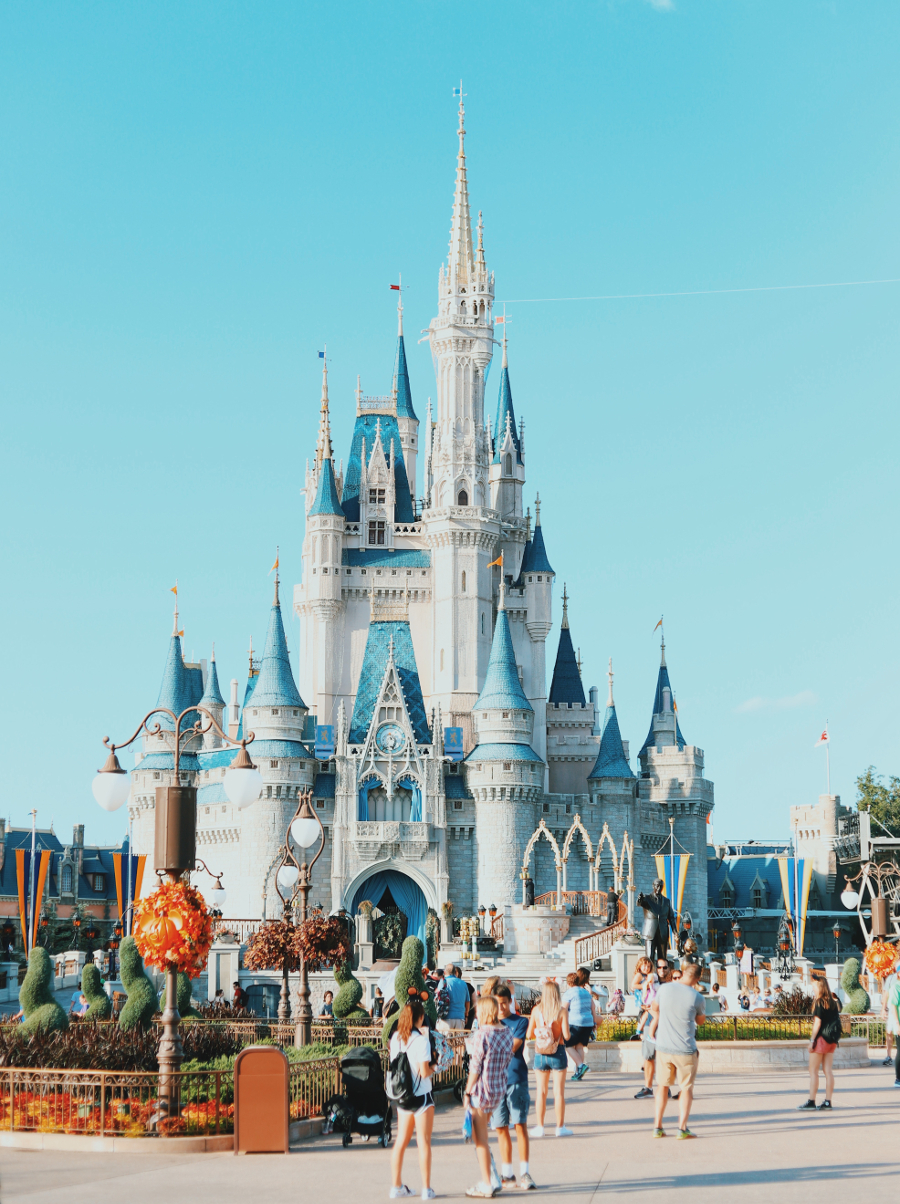 In Orange County, the discrepancies between those that "have" and those that "have not" are stark. Not far outside Disneyland in Anaheim (pictured right), dubbed the "happiest place on earth", people experiencing homelessness can be seen at the bus shelter. In Santa Ana and Anaheim, hundreds of people live in a "tent city" on a dry riverbed. 
 
"We got on our bikes and rode down there," says Cheryl. "Just to meet the people who live there and get a sense of what it's like."
Ambitious dreams
As well as being corps officers, Cheryl and Nesan hold the titles of Orange County Coordinators, County Coordinator (Cheryl) and Divisional Secretary of Orange County (Nesan). Essentially, Nesan's title sees him as the CEO for The Salvation Army Orange County.

"My responsibility and ministry is to the entire Orange County, a population of just over four million people. Growing the mission and ministry of Orange County provides us with an incredible challenge and opportunity," Nesan says. 
 
That's huge, by Australian standards!
 
As he and Cheryl walk through their county offices, which are located on-site at the Tustin Ranch Corps, they liaise with their heads of department, in areas such as human resources, communications, marketing, social services, property, and development. They oversee more than 100 staff across four corps and numerous social services, including recovery services, family services, homelessness services, anti-trafficking programs and shelters, OC614 street outreach and youth and community centres.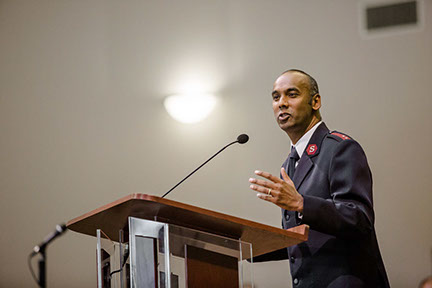 "Our vision is bringing spiritual, emotional and physical transformation to the 34 cities in Orange County, one life at a time," says Nesan (pictured right). "The key for us is to collaborate, to network, not to build an empire, but to build God's Kingdom."
 
As they were praying with each other, with their teams and with their corps about the plans God has for them to be his hands and his feet in their local area, the overwhelming need of homelessness kept coming up. The Salvation Army already ran homelessness services but was only able to accommodate 75 people per night.
 
"Our vision and dreams are ambitious, really ambitious," says Nesan. "We proposed a vision to the City of Anaheim to create a 'Centre of Hope', a 600-bed homeless shelter in Orange County, which would have wrap-around services – medical, mental, dental, it would have case managers, a pet-care shelter because a lot of homeless people have pets – a really holistic approach to homelessness."
 
At around the same time as God was telling them to focus on homelessness, a Federal Court judge, aware of The Salvation Army, reached out to Nesan keen to talk with him about how The Salvation Army could respond to the homelessness crisis in Orange County. Nesan met with him and says God set up a trajectory of events. Their prayer that first Sunday in the US was being answered: that God would do immeasurably more than his people could even imagine.
 
"This Federal Court judge, David Carter, was sitting on a lawsuit by three homeless people against the county," says Nesan. "So, I went and met with him and had a phenomenal conversation with him. And as a result, he then ordered us to attend his courtroom and be a part of the deliberation with the plaintiffs and the defendants in this case. 
 
"God was in this, you could sense God in this."
Partners in mission
Since then, The Salvation Army's plan to establish its Centre of Hope for people experiencing homelessness has been thrown into action, due to interest from several city councils and a number of potential donors.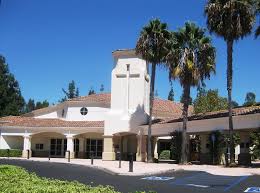 Nesan and Cheryl are expecting to open a 200-bed shelter with wrap-around services by the end of this year, with the expectation that it will grow to 600 beds within two years.

"That will mean that we will need to raise a $60-million capital campaign to build the shelter and $100-million endowment campaign to sustain it," says Nesan.

But he's not worried. God is already bringing people to The Salvation Army who want to partner in his mission for his Kingdom. Just last month, Nesan and Cheryl met with a couple who have a heart for justice and wanted to do something about human trafficking.

The Salvation Army in Orange County has one house and a number of units used to provide accommodation and support for victims of modern slavery. The result of the meeting with the couple was the donation of another house that will be used to shelter and support six women who have been trafficked.

"Human trafficking and modern slavery are issues here," says Cheryl. "Women are enslaved as housemaids and also in the sex industry. We offer a 90-day trauma-informed program to help them get the support and assistance to deal with their trauma."
 
Other cities within Orange County have heard about the planned Centre of Hope and are approaching The Salvation Army to talk about how they could partner with it to tackle the issue of homelessness in their areas. "We're looking at what we're doing here being rolled out across the county and potentially in other parts of the USA,"says Nesan.
 
All this, from the prayers of a people who trusted in God to do more than they could imagine. 

"I won't lie to you," says Nesan. "It hasn't been easy ... pressing into areas of darkness brings incredible spiritual warfare and opposition, the challenges and opposition makes us stronger and we know that God is preparing us for the next step in this journey."