Taboo topic right on the money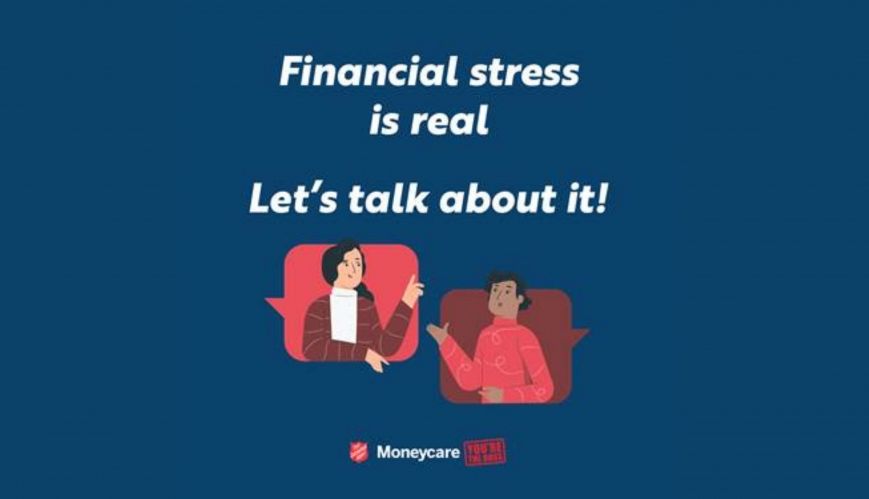 Taboo topic right on the money
6 October 2020
Moneycare is urging Salvos to get involved in Anti-Poverty Week.
By Claire Hill
Imagine you're relaxing at a barbecue with friends and your host suddenly turns to you and says, "Let's talk about money. How are your finances?" 
If you find yourself squirming at the thought, you're not alone. Studies have found that money is our least favourite topic to talk about. We'd rather talk about politics, sex or even our weight! 
"Money has long been a taboo topic in our society," says Seema Sanghi, The Salvation Army National Financial Inclusion Project Officer. Seema says this is a big problem because it stops people from asking for help when they need it. 
"You might have a friend with a huge debt, and you have no idea." Or people may put off going to a service like Moneycare, waiting until things have spun out of control. 
Kristen Hartnett, Regional Moneycare Manager for NSW/ACT, lights up when she talks about people regaining control of their finances. "It's one of the most exciting things to see. You see the person almost rebirthed. You see the soul start to sing again and an ability to enjoy life again."
But it is hard to help someone if their money troubles are kept secret.  
COVID-19 has triggered a surge in the number of Aussies losing sleep over money. "There's a whole new group of people who have never asked for help before," says Seema. "Some of them have no idea what services are available because they've just never needed them."
The following groups are over-represented in this 'newly vulnerable cohort':
People aged 18-24 and 65+
Migrants who have been in Australia for less than 10 years
Owners of businesses with less than 20 employees 
South Australians, Tasmanians and Victorians 
Mounting money stress could be affecting your best friend, your workmate or your neighbour. This year, as part of Anti-Poverty Week (11-17 October), the Moneycare Team is urging us all to help 'disrupt the taboo'. 
Money essentials 
Each day during Anti-Poverty Week, the Moneycare Team will broadcast a free, 20-minute webinar. The series will be called 'Money Essentials' and the call is out for Salvos to tune-in in groups.
"Each [webinar] gives a simple tip about how to get on top of your money and reduce the mental stress around it," Seema explains. "The beauty of the seminars is that they might speak into your blind spots," says Kristen. "Or you might hear something that you can share with a loved one."
An action plan at the end of each webinar keeps the focus practical. One of the Moneycare video clips suggests we choose three people to ask three simple questions:
How are you going?
Do you have enough food for the next fortnight?
Is your rent or mortgage up to date?
"It feels awkward," admits Seema. "But it might actually open up something someone is really struggling with." You could be the difference between someone sinking into a poverty spiral or getting back on track.  
More information about the webinars can be found on the Anti-Poverty Week Toolkit on MySalvos.
Unclaimed money 
The toolkit also contains a prayer for Australians experiencing poverty, social media images and a guide to holding an 'Unclaimed Money' event. From old superannuation accounts to forgotten bank accounts, lots of people have money waiting to be claimed.
"We thought in this time of really bad news it would be a really nice positive thing," Seema says. "You can find people in your postcode and say, 'Hey, look, we just found $200 in your name that you could recover'.
Seema suggests groups set a goal, for example, to help recover $5000 in their community. 
Every Salvo is encouraged to be part of Anti-Poverty Week. To register for the webinars and for other ways to get involved, visit https://my.salvos.org.au/anti-poverty-week
To learn more about what TSA is offering during Anti-Poverty Week, visit https://www.salvationarmy.org.au/get-involved/anti-poverty-week/
Claire Hill is the Resource Development and Support Manager for The Salvation Army Mission Resources Team