Loosening the grip of grief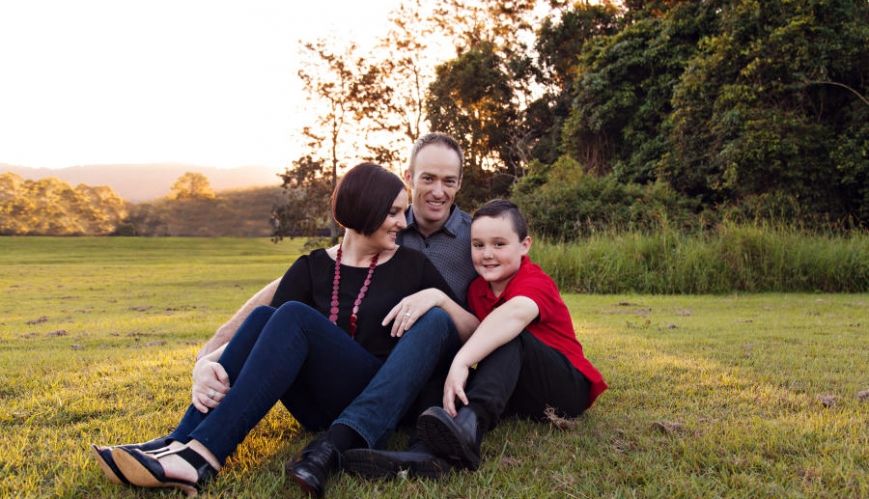 Loosening the grip of grief
5 March 2021
Hayley, Rob and Tom Corben. William is always remembered and longed for.
By Hayley Corben
It was a sunny afternoon in February 2015, five weeks after moving into our new home. My boys were playing with the neighbours' kids in our front yard while my husband and I were gardening beside them. I recall thinking how lucky we were to have moved into a street with lots of children and lovely young families.
The boys ventured across to a neighbour's front yard, where their friends' father was mowing the lawn, and they eventually moved into their home to play. It was soon after that our lives changed forever. We didn't know that the pool gate in the neighbour's backyard was propped open by a lump of wood, for convenience while the father mowed the lawn. We had no idea that an innocent game of hide-and-seek would prove fatal for our youngest son, William. We will never know the full extent of what unfolded that day, and how William came to be submerged in the pool, underneath a floatation device.
Sheer terror
The horror that followed will stay with me for the rest of my days; the sheer terror that unfolded as I watched life slip away from my four-year-old son. It was excruciating. Never before had I felt so completely helpless.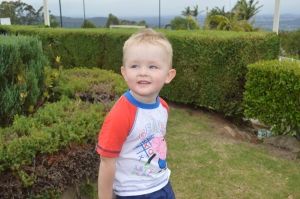 William Chase Corben, always in the hearts of his family.
Multiple ambulances arrived, along with the police. A rescue helicopter hovered overhead. It was chaos. The paramedics found a very faint pulse and William was rushed to hospital for emergency care. Things began to move in slow motion for me. I expected that William would wake up, sit up in bed looking for me and that I'd be able to hug him and cry and tell him what an awful fright he had given all of us. I didn't let myself believe that this could potentially be the end. He had a full life ahead of him.
William was stabilised but still regarded as critical. He was put on life support and transferred to a specialist children's hospital and we began our bedside vigil. A prayer chain was filtered throughout many churches, with thousands of people praying for William's recovery and healing. Despite petitions to God, we were forced to make the decision to turn off William's life support on 4 March.
Walking away from the hospital that night, without our child, was the most difficult thing I have ever done. My husband, despite being shattered in his own right, carried me to the car and held my hand as we sobbed the entire journey home. Sleep came from sheer exhaustion, but waking the next morning to face the cruel reality of having lost our child hit us like a ton of bricks.
Dark days
Those early days were dark. I failed to see a way forward and battled the guilt that came with failing to protect my child from harm. I raged at God. How can a supposedly loving God hear thousands of prayers and still choose to say no? How would I ever be able to trust a God who I felt deserted us in our darkest hour?
The realisation that I didn't just lose William, but everything that was ahead of him, was overpowering. Grief seemed to plague my every day and the unfairness of what my family had been asked to endure seemed a mountain too high to climb.
In the first few days after losing William, someone suggested that 'time' the only thing that would see us survive our loss. I wanted to scream and cry out that there would never be a 'time' where things were okay. Where I would be okay with his out-of-order death and accept that he was gone.
But the person who gave me that advice was right. I had to give grief time. Grief demands to be heard, felt and seen. To put it plainly, I had to sit with my pain until I could see in colour again.
Colour returns
Thankfully, colour did eventually reappear.
I found a wonderful therapist who gently and ever-so-patiently guided me through the darkness. He often sat and cried with me as I recollected the memories of that awful day and the many days, weeks and months that followed. He encouraged me to revisit the places that I feared, including the Salvation Army Gold Coast Temple Corps where William's funeral took place. He encouraged me to take back the power, to claim back the good times in those places, instead of letting trauma win. Though it took me a great deal of time and perseverance, I learned to face those fears. I drove my car and sat outside the childcare centre that William had attended. I cried, screamed and beat my chest at the pain of being in a place where William had been, but would never be again. I did the same at the church. I allowed the memories to ruin me in the moment. I allowed myself to feel, instead of trying to be brave. I claimed back some of the power that grief held over me.
I read many books about grief with a highlighter in hand. For years I would read over the highlighted parts when grief threatened to envelop me. I would remind myself that what I was living through really was that bad, and that it was okay not to be okay.
I started a journey to health and wellbeing. I recognised that having a healthy body contributed hugely to my ability to have a healthy mind.
I attended a bereaved parents' retreat and connected with other families who suffered the loss of a child. I realised we were not alone in this journey.
I slowly began to listen to Christian music again. I may not always be capable of singing Christian songs with conviction, but I do often find comfort.
Acceptance
Acceptance is such a complex term. I can accept that William is not coming back, but I find it incredibly difficult to accept the way that he died. I still suffer horrific flashbacks. I am regularly overcome by grief and I think this will be the case for the rest of my life. My heart longs for my son. It is a pain for which there is no remedy this side of heaven.
I will never be okay with having lost William, but I would be lying if I didn't admit that my life is richer now. Sometimes great pain brings great insight. I am reminded that life is a gift and none of us should waste that gift. I recognise beauty in the world that once was lost on me. Sunsets, rainbows, the ocean or a beautiful view now have me stopping to be thankful. I savour the experience of good food and friends that I can laugh with.
I am eternally grateful for friends and family who still to this day aren't afraid to sit with me during my times of deep grief. I'm thankful for the grace they show me during periods where I'm messy and unfiltered. I walk through those moments now with a reassurance that the stronghold of grief will loosen its grip and I will see in colour again. I believe that grief and happiness can co-exist if we simply give each of these emotions the time and space they deserve.
I make a conscious decision every morning to choose happiness. The attitude of gratitude truly makes a difference.
I believe when William fell into the pool that day, Jesus was beside him. And I trust that Jesus will remain beside me as I face all that lies ahead.
Life is a cherished gift – a brother's perspective
By Tom Corben
I'll never forget the day my little brother William fell into the pool, and the days that followed. I was only seven years old, but I remember the hospital visits, and the endless questions that nobody knew the answers to, and not understanding why he couldn't just be given some medicine to help him wake up. These memories have stayed with me. 
Losing William has changed my life. It's just me now with Mum and Dad. I get lonely sometimes and even jealous when I see other people with their brothers and sisters. I wish he was here to talk to and do fun things with. Instead of enjoying our life together, I make sure I enjoy my life for him. I feel lucky that I am still here. 
We lost Will at age four, but we also lose him over and over again every time he is missing from the special moments in life. Time has softened my pain, but William will always be missed and will always be remembered.