Moving into the neighbourhood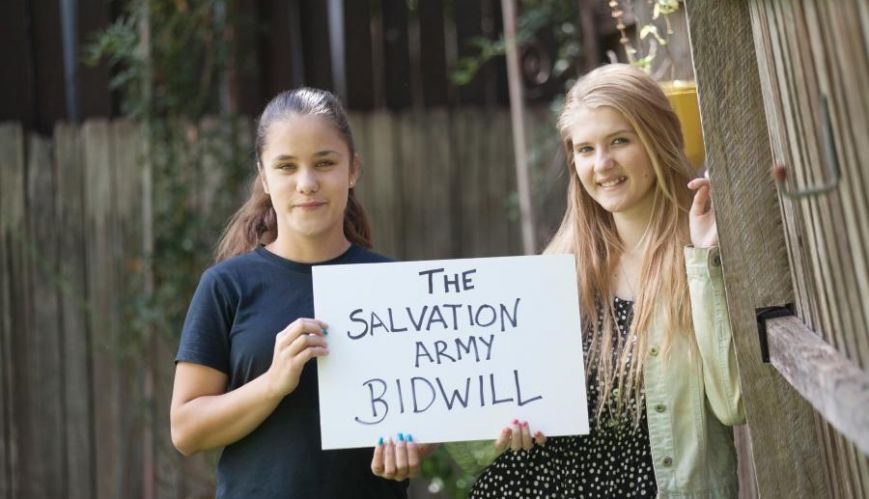 Moving into the neighbourhood
9 March 2018
Bidwill, 50km west of Sydney's CBD, is a suburb of struggle, survival, sacrifice and serious social issues. Named after early settler and botanist John Carne Bidwill, the suburb sprouted from farming fields in the mid-1960s encompassing a massive fibro and weatherboard public housing project. Fifty years on and now surrounded by similar suburbs in Sydney's sprawling outer west, Bidwill's population is slightly more than 4000. The people see themselves as proud working class. Unemployment is high.
Half the population is under 17, making it the youngest suburb, in terms of age, in NSW. The bulk of housing is still public, although brick is replacing the fibro and weatherboard. Shops and businesses are scarce. Residents are forced into other suburbs like Mt Druitt and St Marys for regular supplies.
Despite the struggles, locals say they do their best to support each other. And true to the desires of its founder, William Booth, e Salvation Army is right there in the middle of the Bidwill people and their problems.
Living among them are young Salvation Army captains Philip and Rachael Farthing. There isn't a traditional Salvation Army corps in Bidwill. There's a "mission" – Chifley Mission. Chifley is the name of the federal electorate. 
The Farthings (pictured right) live in and work from a basic four-bedroom fibro and weatherboard house. Local kids with whom Rachael and Philip work (pictured right) regularly think the home is "a little bit fancy" for Bidwill because it has four bedrooms. When they wake each morning, the Farthings are already at work. From home and office, they meet people who arrive with concerns and needs, and embark on visits to families in the community.
Theirs is an "incarnational" ministry, they say. It's the Salvation Army done differently from the traditional Army of Australia today. By "incarnational," Philip means intentionally living in a house in a community that's pretty much like everybody else's house in that community. It's meeting people in their own context; meeting people where they are – in their community and in their homes.
For Rachael, "incarnational" means, well, God became man to, through Jesus, become one of us. The Farthings like
The Message translation of the words of the Apostle John in John 1: "The Word became flesh and blood and moved into the neighbourhood."
"William Booth left the church and went to the people," Rachael says."That's pretty much what we do here in Bidwill."
Journeying with people
Chifley Mission is not a corps, in the traditional Salvation Army sense. It doesn't have any of the traditional Salvation Army buildings, local officer positions or responsibilities. Philip, Rachael, a small team of volunteers and their "community kids" are it (some of whom are pictured right with the Farthings). 
"We meet people in the streets – literally!" Rachael says. "We go to their homes. They come to our home. We engage with some of the most difficult behaviours and situations you can find. We eat together, we go for trips together, we shop together, we hang out together. We respond to community needs as they arise. We journey with people in their life. They are like family. And we have some programs for kids."
That's pretty much it. "It's not structured. It can be chaotic. It's not service provision; it's personal. We find ministry here to
be a natural combination of what we've traditionally known as corps and social. We do both, even though we are neither a corps nor a social centre," says Rachael.
The Farthings have been the Chifley Mission leaders for the past six years. Before becoming officers, Rachael worked at The Salvation Army's Youth Outreach Service in Fortitude Valley (Brisbane) and Philip was a Salvo youth pastor in the Mt Druitt area, connected to the Chifley Mission. While Chifley Mission can be, as Rachael says, mostly unstructured and chaotic, it does have a few regular programs to keep some things in order.
It has been running free weekly after-school dance classes for the past six years. The classes engage with children who have no other after-school activity in their community. Dance has given young people a purpose and positive outlook about themselves.
Some of the dance kids have linked with other Chifley Mission activities, like a Kids Club and camps. Kids Club, says Rachael, is crazy. About 50 kids attend each week. They get involved in craft, sport, food and Bible study. They use a Uniting Church property for some activities.
"We've seen some beautiful discipleship come out of this program," Rachael says. "As kids move on to high school, many have become junior leaders for our program. They meet each week for dinner and Bible study. Discipleship groups have become really important for us. This is where we see real growth in our young people."
Role models
Two young women, Tiffany Beynon-Mills and Leah Stubbings (pictured right), were enrolled as soldiers six months ago and are now discipleship leaders for Year 7-aged students at the mission. Leah, 17, and Tiffany, 16, are in their final years of secondary school. Both were born and raised in Bidwill. Tiffany lives with her father, stepmother and six brothers and sisters. She is the eldest child. Her mother died in 2016.
Tiffany was among a group of children from the community invited to a Chifley Mission school holiday program six years ago. "We were doing Red Shield Appeal collecting in Tiffany's street when we came across what seemed like thousands of kids running around the place," Philip says. "So, we invited them to our holiday program. Tiffany came and is still with us."
"I felt that nobody judged me here," she says. "I felt that I belonged; that these people were my family." Tiffany became a soldier because she wants to be a role model for other young people in Bidwill. "I want them to see that they can become what I have become."
Leah's mother and father separated before she was born. She has been raised mostly by her mother with three other children, but spent some time living with her grandmother. She met Rachael through a friend four years ago. Rachael has led Leah through a discipleship program and encouraged her talents in kids programs.
Leah became a soldier, because, she says, she heard a saying that "you only live once", and, as a teenager, she knew she would be growing up fast, so needed to "get on with the important things in life".
"Also studying with Rachael, I saw that God was calling me to help people through e Salvation Army," she says.
Signing up for God 
Leah and Tiffany help lead a Sunday afternoon worship service in the lounge room of a small house The Salvation Army rents from the NSW Government. "The house isn't much," says Philip. "It needs a bit of work. We've cleaned up the inside and outside. We've been running a Sunday afternoon service at the house for about three years."
Leah has a vision for the building now that it has been spruced up a bit. She suggests Rachael and Philip arrange for a large sign that says, "The Salvation Army Bidwell" – just like she has seen outside other Salvation Army centres and corps. "I'm proud to be in The Salvation Army and I want the people of Bidwill to know they can come and worship with us," Leah says.
Her suggestion has challenged her mission leaders. Rachael and Philip are impressed with Leah's optimism. Other than a few small islander communities meeting on Sundays, there is no mainstream church in Bidwill.
Chifley Mission has another soldier. Bill Manns linked with Chifley as a teenager a few years ago after a contact through other Salvation Army involvement. Bill is now part-time youth leader at Chifley Mission. He is only in his early 20s, but has the honour of being Chifley's first – and oldest – soldier.
The Chifley Mission work is also supported by a group of young women Salvationists from Blacktown and St Marys corps, and a team from a local Baptist church. Captains Philip and Rachael Farthing were recently given an additional appointment as Corps Officers at nearby St Marys.