On the road to employment in Swan View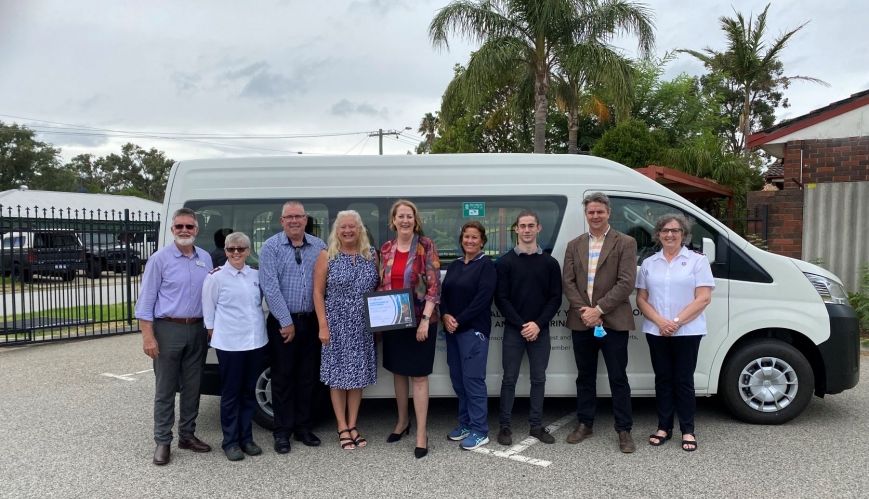 On the road to employment in Swan View
23 August 2022
Representatives from the Department of Education join members of Swan View Corps, The Salvation Army Youth Services in WA, representatives from Motivation Foundation (a registered training organisation), and MP Michelle Roberts to celebrate the launch of the pilot program. 
By Jessica Morris 
Many high school students struggle to thrive in a traditional schooling environment. For some, finding alternative education feels impossible as they battle life stresses such as family and domestic violence, mental health illness, housing challenges or a lack of resources.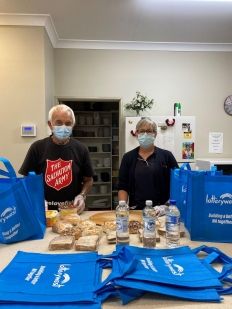 Volunteers from Swan View Corps make up meal packs for students.
Now, in partnership with the Department of Education and The Salvation Army Youth Services in Western Australia, Swan View Corps has hired two youth workers to assist young people on the road to employment. Not just driving them to appointments but giving them valuable tools they need to live life on their terms – and it has become a community effort.  
"God made a way for this program to commence through the support of the Department of Education WA, the local Member for Parliament, Lotteries West, the Western Australian Division of The Salvation Army, two great youth workers and a team of dedicated volunteers at the Swan View Corps," says Corps Officer Major Naava Brooks.  
The partnership began in December 2020 when Bernie, a Participation Coordinator for the Department of Education, approached Swan View Corps asking for volunteers to take young people to their placements.   
"As a participation coordinator, Bernie helps to connect high school students who are disengaging from mainstream education to engage in other training and learning pathways," explains Naava.   
The team at Swan View saw the opportunity for a more collaborative approach. And after attending a series of consultation meetings with The Salvation Army Youth Services, local groups and council members, they realised that trained youth workers were needed to fully support young people seeking employment, so a pilot project was formed.    
In April 2021, the local Member of Parliament, Michelle Roberts, agreed to donate a bus – fondly known as the 'Jedi Bus', so the youth workers could transport teens safely. And when Lottery West granted funding to employ two part-time youth workers for 12 months, the rubber hit the road.   
The workers were hired in January, and the Western Australia Division agreed to help with ancillary resources. In addition, the corps uses Red Shield Appeal funds for the program, with volunteers preparing hand-packed lunches for every participant. The program formally began in February and has already supported more than 25 teens through transport, mentoring, referral support and meals.  
"The youth workers travel around the local district in the 'Jedi Bus', collecting young people who have been referred to the program by participation coordinators from the Department of Education," Naava says. "They take the time to meet the family and provide material assistance and referrals as needed. They have [also] been able to deliver food parcels to many of these families and helped them to connect with Doorways for further assistance."  
Some days the workers help teens with tasks like applying for a Tax File Number. On other days, they provide referrals for crisis accommodation, co-case collaboration and advocacy. And then there are the social benefits of the program, where young people are given a safe space to talk, socialise through holiday activities, and are empowered to become appearance-ready for work.   
"The youth workers have become part of a trusted network that these young people turn to. The project only has funding until December 2022, and The Salvation Army Youth Services WA are currently working to source further funding so that we can continue to build an evidence base for this important work," says Naava. "We pray that we can keep this awesome work going next year!"