Rockingham - where mission is rough but rewarding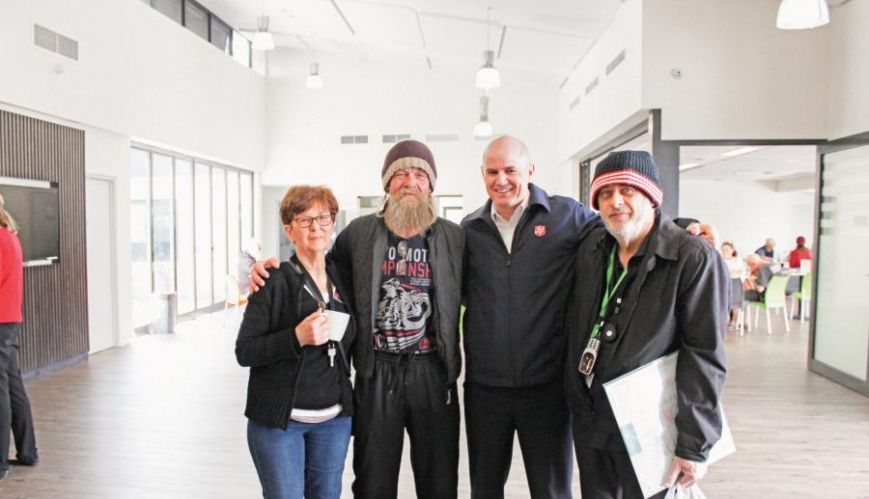 Rockingham - where mission is rough but rewarding
16 November 2018
Rockingham Corps Officer, Captain Darrell Wilson (second from right), and Doorways case worker Bev Bennett, with Derek Singleton (second from left) and Graham Scott, two men who regularly attend the mid-week meal on offer at the corps. Photo: Murray Jongeling
By Bill Simpson
It's only mid-morning and already the expansive foyer at Rockingham Corps near Perth is packed with people.
Community lunch is still a few hours away, but, for many, this is one of the few highlights of their week – one of the few things they have to look forward to in a difficult life.
Often, 100-plus people share in the Tuesday midday meal provided by The Salvation Army Rockingham Corps. Some are homeless; some just lonely.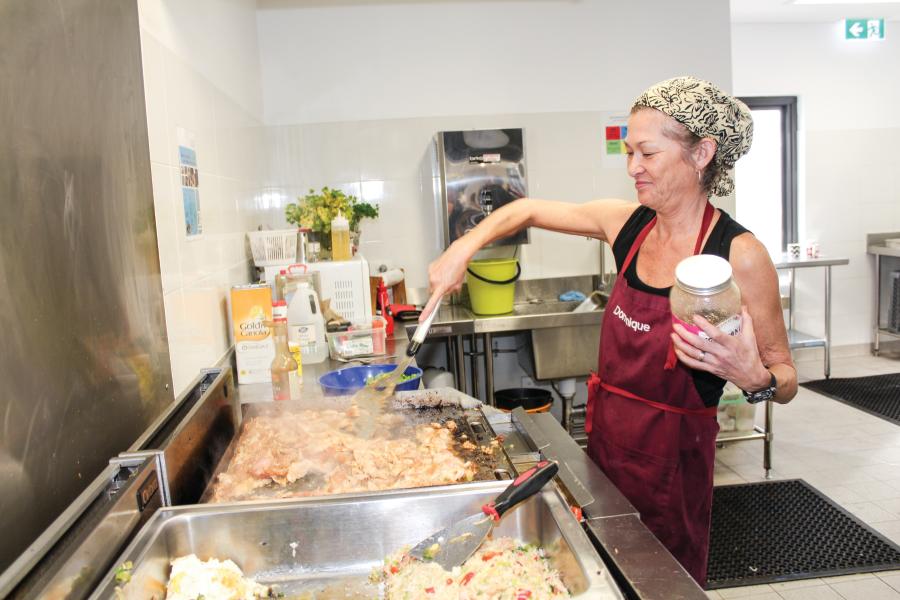 Others are struggling financially and the free lunch and additional services offered by the corps help them make it into another week.
They come, too, on Wednesdays and Fridays, when tea, coffee and an assortment of smaller meals are available from the corps cafe. While the Tuesday meal is being prepared in the corps kitchen, community members are sitting at tables in conversation, resting on lounges, taking advantage of free internet, charging mobile phones and checking concerns with a Centrelink worker.
Others are seeking assistance from Doorways emergency relief staff, conferring with on-site counsellors or inspecting bargains at the corps op-shop. Occasionally, somebody approaches a large bird cage situated in the foyer just outside the main worship centre.
They say a few words to the encaged birds, who seem to show an interest. It started from a small cage and one bird left at the front door and has grown as community members add to the collection.
"Apparently the birds are good for relieving stress," says Corps Officer Captain Darrell Wilson, who, with wife Lieutenant Chelsea, have been at Rockingham for almost eight years. Out in the car park, people are waiting for appointments with a GP and a nurse, who both volunteer through a free service called Freo (Fremantle) Street Doctor.
Others are having their clothes washed and dried at no cost by workers from the Orange Sky mobile laundry. In the middle of the action, the Wilsons are mingling to chat with whoever needs their time.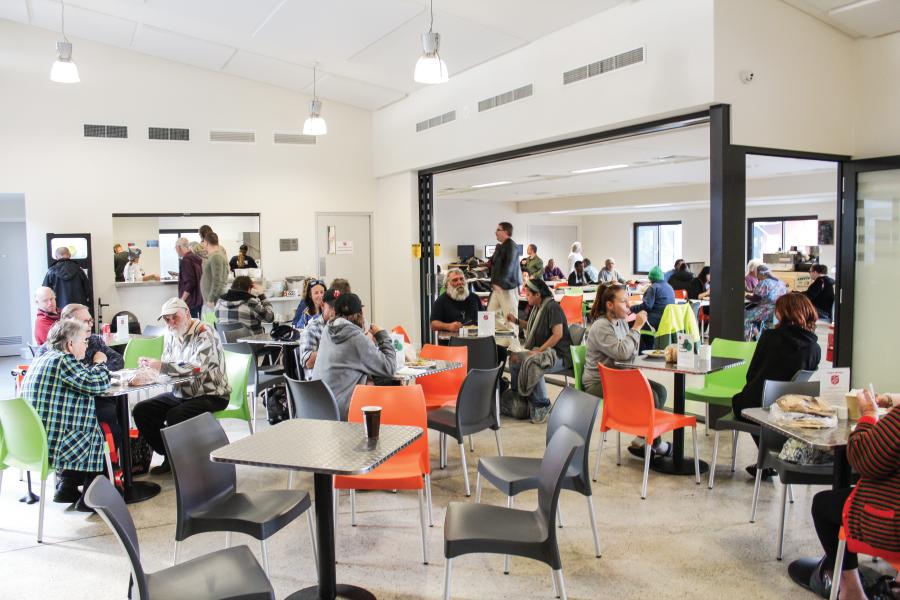 This is why they are Salvation Army officers. It's about the people. The Wilsons are supported by a few paid staff and around 100 volunteers from the corps and the community. Rockingham is a busy corps.
Captain Wilson says the busyness can sometimes be messy, because there is a lot going on. "Mostly, though, we seem to have it under control," he says.
pilot project
Rockingham Corps recently received initial funding to move further into the community to offer help to the homeless who are unaware of available services. Four part-time and casual staff have been employed for the pilot project.
Future funding will depend on what the team of workers find. Rockingham is a satellite city with official city status. It is 40km south-west of the Perth Central Business District, just south of Fremantle. It has a population of around 131,000.
Ten per cent of its available workforce of 60,000 is unemployed. Eleven per cent of households are singleparent families. The Indian Ocean is its western border.
Rockingham is best known for its playful dolphins, fairy penguins and naval base. There are areas of affluence, but also big pockets of poverty.
Rockingham Corps sits at the centre of community activity, in the suburb of Cooloongup. It's been there for about 40 years.
"We are trying to build a church based on God's values," says Captain Wilson. To the observer, Rockingham provides a positive picture of a corps focused on serving its community – people in need of many things.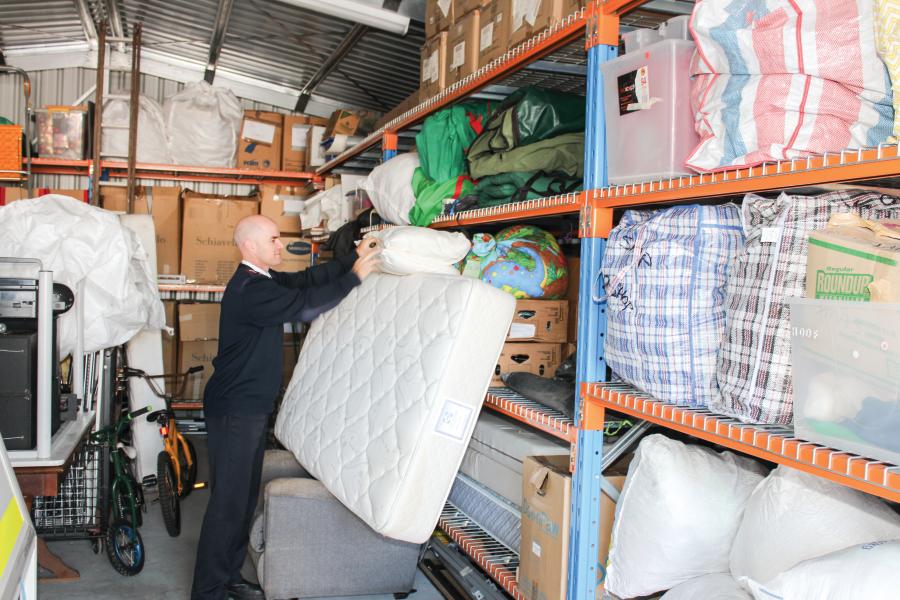 Corps people meet on Sunday morning for worship. They participate in a range of traditional Salvation Army corps activities. About 100 people attend on Sundays, but the Wilsons say probably 200+ people would regard the corps as theirs.
The extras are the people who turn up for the community lunch and other assistance. Some are seen at Sunday worship maybe once a month. "What we have here at Rockingham is a centre of hope," says Captain Wilson. "We want that people who come here for help leave with more hope than when they came." But he concedes that it can sometimes be tough because, well, working with community can be tough.
"I often hear outsiders talk about Rockingham to be a great missional corps. It is a great corps and we love being here, but the reality is it can be really messy because there is so much need and we serve really vulnerable people," Captain Wilson explains. "Chelsea and I see our roles as teaching our people to do the mission. That's what Ephesians 4 tells us is the role of the leaders in the church. We lead from within. Everyone has gifts and abilities, but not everybody understands that.
"So, it's our responsibility to help our people understand what their ability is and how they fit into God's Church. It has been exciting to see that develop in our people. It's especially exciting to see our people working in their community and to bounce back despite disappointments."
going the extra mile
The people at Rockingham have learned that mission can be rough as well as rewarding. Many times, they have gone the extra mile.
They have opened their homes to the homeless, found jobs for the unemployed, walked with those desperate for a hand-up, only to be let down by some of them. "There are people like that coming here all of the time," Captain Wilson says. "But they are the people we are here for. It's the history of The Salvation Army, really. It's The Salvation Army's mission. It's about reaching people with the love of Jesus.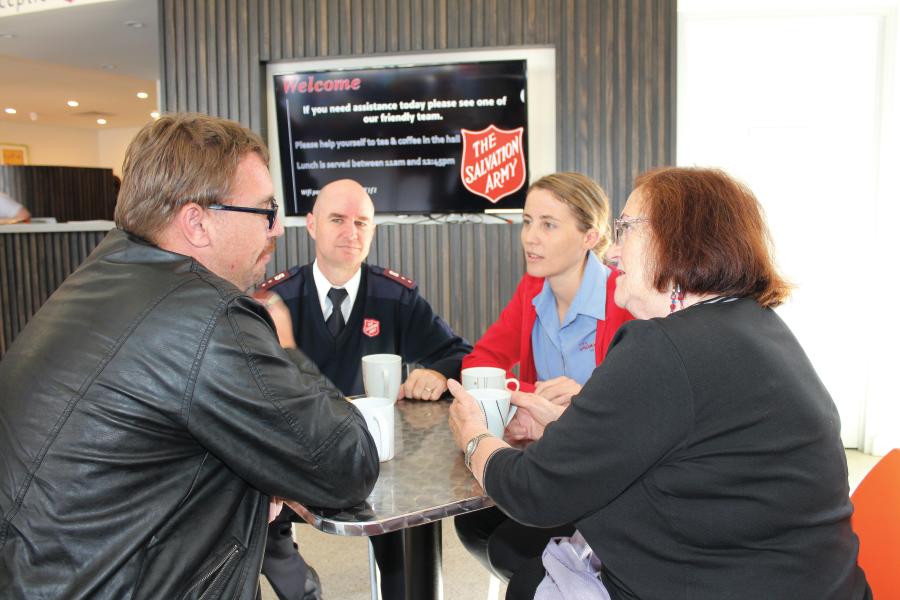 "People are coming and going all of the time. The thing that really matters, though, is that we do something. We show people something different when they come here for help. We show them Jesus and, hopefully, if they fall back to the bottom of life, they will know who to turn to. "I think that's what we're here for.
Life is a long journey. We shouldn't tell people that life will be all sweet and rosy. We have sown the seed for many people and I am proud of what we have done, regardless of the lack of measurable success with some people who come to us for help."
There are, too, the successes – community members desperate for help who came and have stayed; stayed to become part of the church community and to help the next influx of people in need. "We're here for whoever needs our help," Captain Wilson says. "It's what The Salvation Army does."