Salvos help Fatemah settle into new life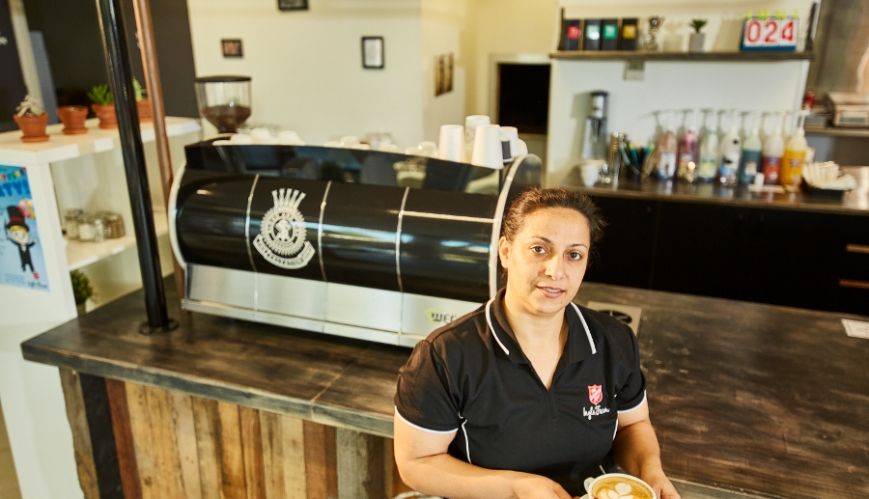 Salvos help Fatemah settle into new life
18 August 2017
Seven years ago, Fatemeh was one of those "illegal immigrants" that Australia did not want in this country.
With her husband, Mehdi, and their three children, she left Iran in 2010 hoping for a better life. The family made their way to Indonesia, where they boarded a refugee boat that promised to be their passage to a new start. Their boat was intercepted off Christmas Island and they were taken to a refugee detention camp.
Fatemeh and Mehdi both developed medical problems on Christmas Island and were sent to Darwin for treatment.
From Darwin, they were sent to Adelaide, then Perth, then back to Adelaide, where they were able to find their own accommodation and eventual permanent residency.
Their eldest daughter came in contact with The Salvation Army when a Just Brass group from Ingle Farm Corps visited her school to offer music lessons. As a result of the lessons, Fatemeh wanted to do something for The Salvation Army. She became a volunteer at one of the corps' thrift shops just over two years ago. Now, she is volunteer manager of Café Salvo, a café established at the corps' complex.
Fatemeh, Mehdi and their three children are now regular attenders at the corps' Sunday services. Their eldest daughter is still receiving music lessons from the Just Brass group at school.
Read our feature article about the Salvation Army at Ingle Farm, in Adelaide.