Salvos Stores offer a sustainable way to celebrate Mum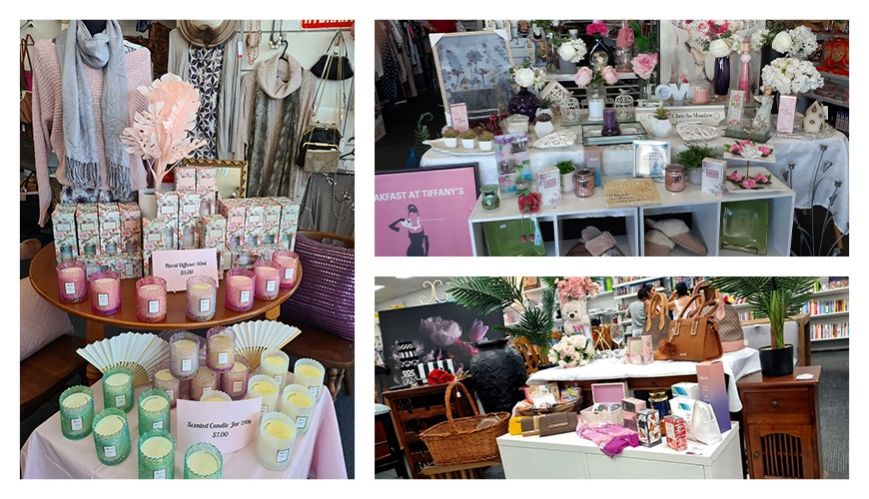 Salvos Stores offer a sustainable way to celebrate Mum
3 May 2022
Second-hand gifts are not second-rate, as Salvos Stores around the nation show with their Mother's Day gift range.
By Sarah Keogh
Looking to get mum something she'll love this Mother's Day? The team at Salvos Stores has been hard at work curating their gifting sections and in-store displays to make searching for the perfect pressie that bit easier!
Consumer attitudes toward pre-loved items are changing, with over 60 per cent of Aussies reporting to have purchased second-hand in the past 12 months. As we are getting more comfortable shopping for preloved items, second-hand gifts are not seen as second-rate gifts, so Salvos Stores encourages you to consider second-hand gift shopping this Mother's Day.
According to recent reports, the fashion industry is responsible for more than eight per cent of total greenhouse gas emissions. More than 100 billion garments every year, 40 million tonnes of which end up in landfills. In addition to the environmental toll of fast fashion, we also need to consider the ethical implications. Approximately 40 million people around the world are living in slavery, with the fashion industry being the second-biggest contributor to this figure.
Of course, one of the best things you can do to reduce harm is to consider an intangible gift such as spending quality time or treating mum to a home-cooked meal. But if you're looking for something more tactile, then a pre-loved pressie is the way to go.
Buying second-hand helps to keep items in circulation. It reduces the amount of product in landfills and allows you as a consumer to make a difference with your dollar. Salvos Stores divert more than 40 million items from landfills every year.
Another great benefit of shopping second-hand is the ability to secure a high-quality item for a fraction of the original cost. Salvos Stores stock a wide range of pre-loved branded items (sometimes still with the tags on) that will make your mum and your bank account happy. You're also likely to find something you won't see anywhere else. And who doesn't love a unique gift that took thought and time to find?
When you shop with Salvos Stores, you're not only helping to keep items out of landfills, you're giving a gift that keeps on giving, with 100 per cent of profits contributing to the work of The Salvation Army. These funds go to initiatives to support those facing homelessness or family and domestic violence situations.
Store teams have been hard at work kitting out our in-store displays with items sure to make mum's day, including our new Mother's Day gift range. The e-commerce team is also helping the hunt by pulling together some of the best finds into an easy, shoppable Mother's Day collection.
With 350 stores across the country and an online store that lists, on average, more than 1000 items every day, finding a quality second-hand gift couldn't be easier.
Sarah Keogh is a Salvos Stores Customer Experience Coordinator