You are here:
Home › Features › South Australia And Northern Territory Division Embracing A Unique Opportunity
South Australia and Northern Territory Division - embracing a unique opportunity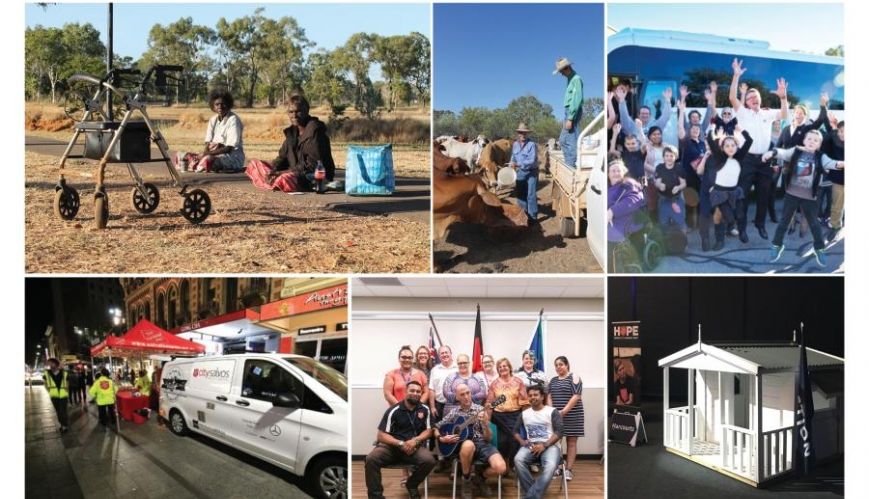 South Australia and Northern Territory Division - embracing a unique opportunity
7 December 2018
The amalgamation of the Northern Territory and South Australia divisions was another key turning point in the journey towards the new Australia territory.
By Simone Worthing
From 10 January 2018, the South Australia Division was extended to include the Northern Territory Region.
"What this means is that the division now covers the whole central strip of Australia and provides extreme diversity, stretching from Mt Gambier on the eastern border of Victoria to Darwin on the northern tip of the country," explains Major Barry Casey, Divisional Commander.
"One of the challenges for us is the isolation for rural and remote expressions. This includes Port Augusta, Port Lincoln, Alice Springs, Katherine and Darwin."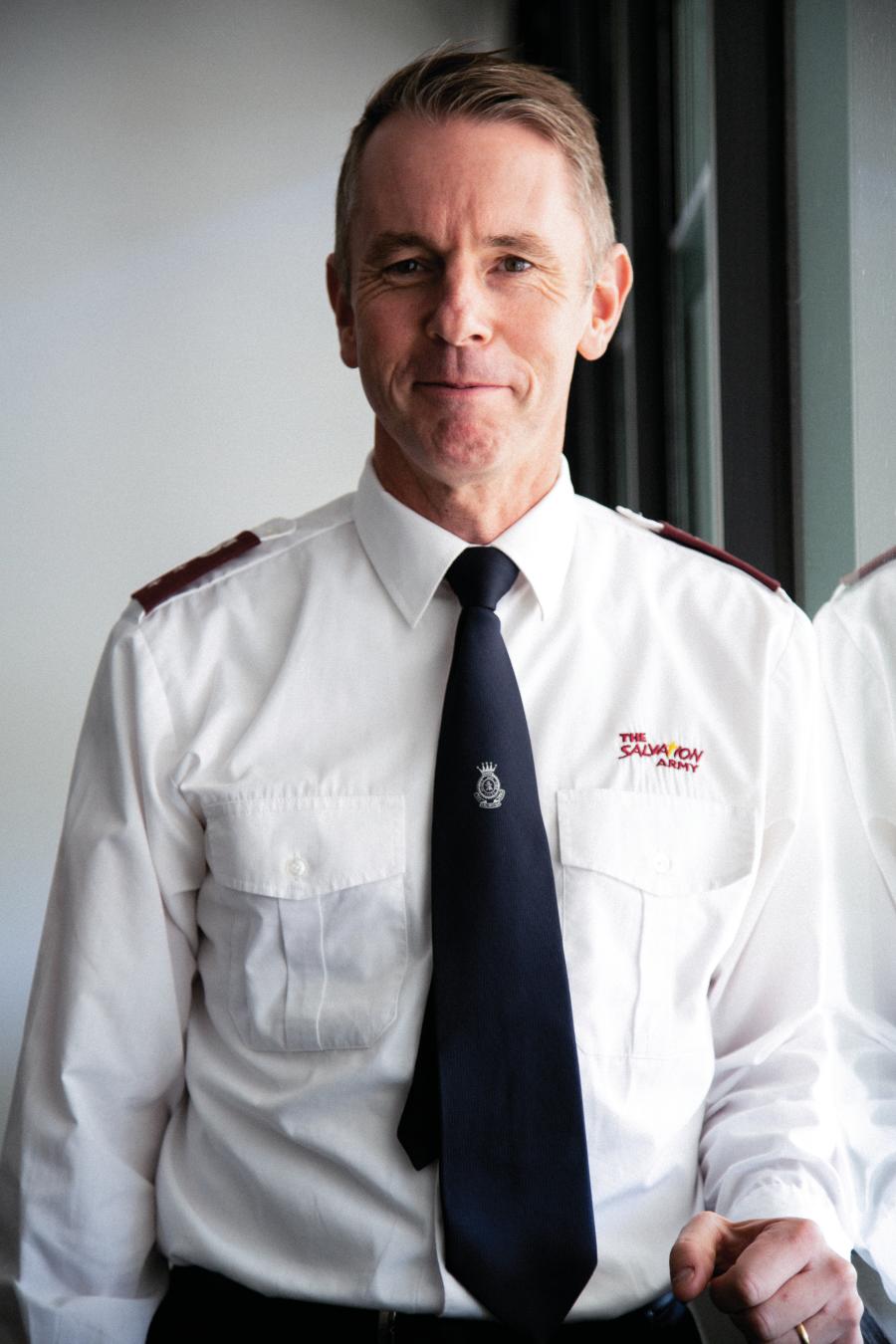 Captain Richard Parker (pictured right) is Regional Officer for the Northern Territory Region.
"As we look to the future we see unique opportunities for Indigenous engagement and as we set our missional plans we will be intentional in ensuring this becomes a priority for us as a division," says Major Casey. "We must ensure we are all-inclusive as we seek to win Australia one life at a time with the love of Jesus.
"Another priority for us is in the youth and young adult space. The division has a healthy, dedicated team of youth and young adult leaders and we are looking to ensure we have development opportunities for them and ministry pathways that will enable them to serve in a variety of ways."
Some of the highlights across the division include:
Riverland Corps, SA
Two years ago and without officers, the corps faced closure. The local Salvos Stores manager, Helen Adamczyk, who is a soldier of the corps, offered to step into the gap and keep the corps open. In consultation with Matt Davis, CEO of Salvos Stores, a partnership was formed which would allow Helen to become a ministry assistant while also remaining as the store manager. Under Helen's leadership the corps is making a huge impact on the local community and is experiencing growth.
Parafield Gardens, SA
In one of the state's poorer postcodes, this corps is thriving. Under the visionary leadership of Captains Colin and Kylie Palstra, they now have three services a week, a community meal program, Messy Church and a thriving children's program.
Ingle Farm, SA 
Just over 12 months ago, a new Sunday evening congregation commenced under the leadership of Envoy Nathan Casey, in order to cater for young adults and young families. This new expression is drawing around 70 people, the majority of which are under the age of 35, and runs its own children's program.
Katherine, NT
Early last year, the Katherine Salvation Army received funding through a Homelessness Innovation Grant. From this, "The Hub" was created on the site that also houses Katherine Corps and its Beacon drop-in centre.
Today, the centre sees between 80-100 people use the centre daily to have lunch, enjoy hot and cold drinks, and to use washing machines and showers. The Hub also offers case management, assistance with budgeting, life skills and a range of other services.
Under the leadership of Captains Julie Howard and Greg Howard (flying padre), The Salvation Army in Katherine has become an integral part of the town and is offering a place of community to some of the most disadvantaged people in the area.
Historical Overview
South Australia
South Australia holds a special place in the history of The Salvation Army.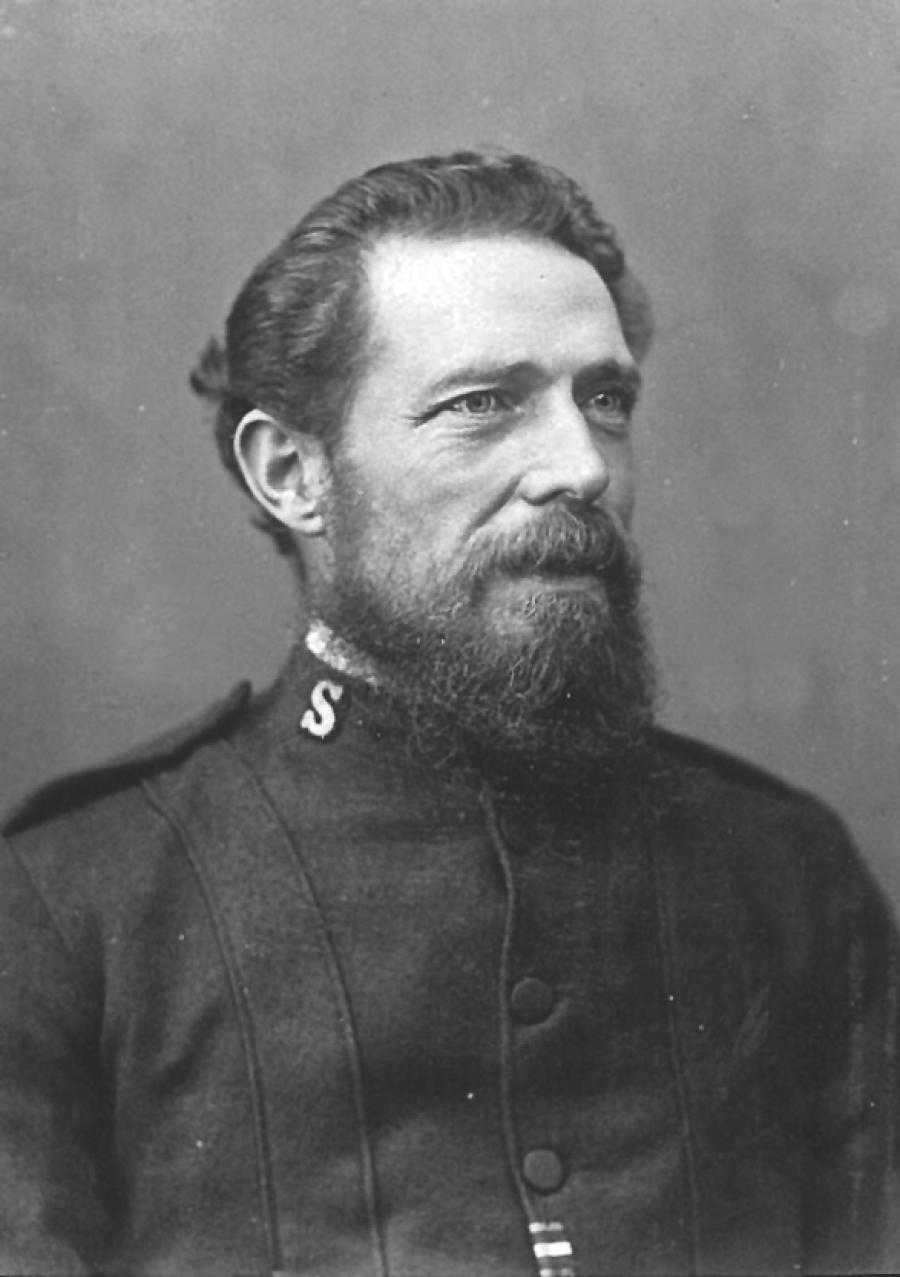 Edward Saunders
It was in Adelaide that John Gore and Edward Saunders, two Salvationists from England, met and agreed to fulfil The Salvation Army's mission of reaching all people with the Christian message and love of God by offering material support to the poor, disadvantaged and marginalised in society.
The now-famous story is of Gore and Saunders standing on the tailgate of a horse-drawn buggy in the Adelaide Botanic Park on 5 September 1880 and issuing the invitation: "If there is any man here who hasn't had a meal today, let him come home with me."
Although there were meetings held prior to this date, it is now widely recognised that this is the day The Salvation Army in Australia was born.
Northern Territory
From 1863 to 1911, what is now the Northern Territory was part of South Australia. Interestingly, early Army open-airs and meetings in this region were described by onlookers as corroborees, with people standing in a circle and one-by-one coming to the centre of the ring to testify, sing or read verses of scripture.
In 1904, there was an officer holding weekly meetings at Iron Blow who would also visit Yam Creek, both goldmining settlements off the Margaret River in what is now the north-west of the Northern Territory. Nothing is known of what happened to this work. In 1922, a party of two officers arrived to "start a branch of the Army locally".
In August 1940, Major and Mrs Seaton, divisional commanders from Perth, visited Darwin to look at commencing social work and call all Salvationists in the port to a meeting.
In October 1940, the Seatons returned and purchased property in Smith St as a club for service personnel. In January 1941, Adjutant Hanson and Captain Maslin joined the Seatons, and two months later The Salvation Army Red Shield Centre in Darwin was opened.
Darwin Corps was commenced in 1948 by the flying padre, Vic Pedersen. Katherine Corps opened in 1957, Alice Springs Corps in 1965 and Palmerston Corps in 1994.
– Garth Hentzschel