Street parties light up Grovedale housing project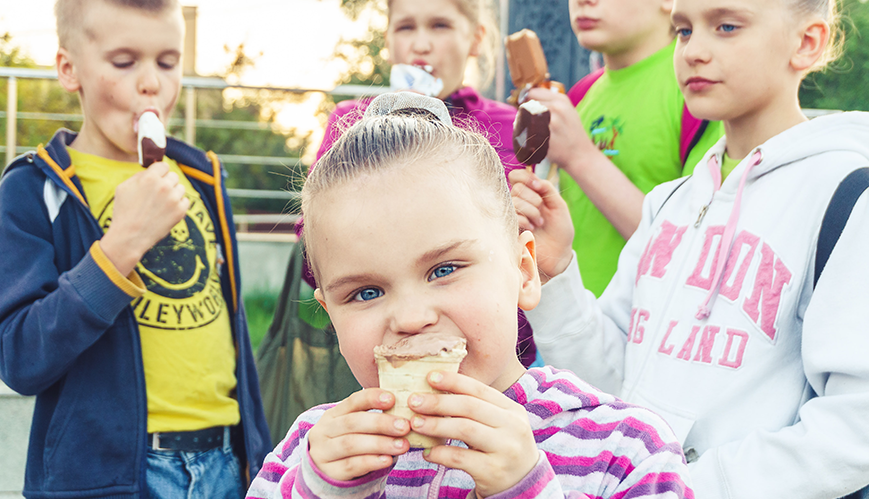 Street parties light up Grovedale housing project
21 July 2021
It's a party for tenants at the new Grovedale housing development in Geelong! Since all 25 townhouses were filled, children and young families have come together to celebrate birthdays and create a new community. Photo by Vitolda Klein on Unsplash
By Jessica Morris
When residents began setting up a new life at The Salvation Army Housing Development in Grovedale, Victoria, last November, they acquired more than a roof over their heads and a safe place to live – they gained a community.
The official opening of the Grovedale Housing Development on land provided by The Salvation Army.
Financed by the Victorian Department of Health and Human Services in partnership with Salvation Army Housing Victoria (SAHV), the purpose was to fill the 25 townhouses with tenants who were homeless or at risk of homelessness in the Barwon region.
In the eight months since the development on Torquay Road in Geelong's south was officially opened, the Salvos have seen these residents come together – not only acting as a support system but also celebrating kids' birthdays through regular street parties.
"When a tenant first moves into their new home, we want to do everything we can to ensure that not only is their new home comfortable, safe and secure but that that they also feel immediately connected and a part of their community," explains Michael Haley, SAHV Housing Coordinator.
"Over the years, we have developed a few different strategies to achieve this, and for this site, we have partnered with South Barwon Corps to host community engagement events – never underestimate the power of a community barbeque! Unfortunately, this hasn't been possible yet due to COVID-19, but that has not stopped this new community who have naturally started working together, and instead of us driving it, they've driven it by organising street parties and children's birthday parties. It's been so good to see!"
Thirteen units are long-term residencies, while the rest are transitional and act as crisis accommodation. This means that multiple friendship groups have formed. And while some people move in as singles, others come with young children or teenagers – and that's where the street parties come in.
Because when a parent or guardian pops up a few balloons, sets up tables of snacks and invites every child in the community to join in, the adults automatically connect. And it has made for eight months of new friendships and hope.
"Putting 25 different households and strangers into the one community means teething problems are inevitable, but to see the incredible stuff like those parties and how they are supporting one another [has been amazing]," said Michael. "We had a situation where one family was experiencing domestic violence [off property], and we saw families getting around them and looking after the kids so that the adult can talk to the police."
Feeling like home
Housing worker Connie Osborne has also witnessed this community when she stops by on work calls, and tenants come to meet her for a chat.
"It's a really nice environment. To have that [camaraderie] within a gated community and to know you're safe in there [is amazing]," says Connie. "Some of these children have never been to parties like this."
When the Grovedale development was planned, strategic thought for long-term investment was put into the properties. Michael is happy to say that the quality of the homes should stand the test of time, making them feel like a home rather than a temporary residence. But the unexpected benefit of the housing project has been how residents thrive when they have a safe common area to meet and play.
"One of the things I've loved seeing, with it being a gated community, is how [tenants] feel safe to let their kids simply play with other kids in the common areas of the site, " says Michael.
It's still early days, but eight months in, the pilot program is already delivering rewards above and beyond what everyone had hoped for. It is giving people a place to belong – and party!